Dr. Dre's Wife of 22 Years Was Once Married to a Former NBA Star
Before the world of social media such as Email, Twitter or Instagram, legendary music producer Dr. Dre penned down a lovely message to the woman he loved, Nicole Threatt.
As private as she was, Threatt became a celebrity after she found herself in a love triangle between two famous people, Sedale Threatt and Andre Young.
THE LOVE THAT COULDN'T STAND THE TEST OF TIME
Young Nicole was married to basketballer, Sedale Threatt in 1992 for only three years before the two decided to go their separate ways in 1995. 
Just like the world of every athlete, Sedale was wanted by many female fans and groupies who didn't care for his marriage and his wife who had not only had enough at the time but also fallen for someone else and couldn't take it anymore.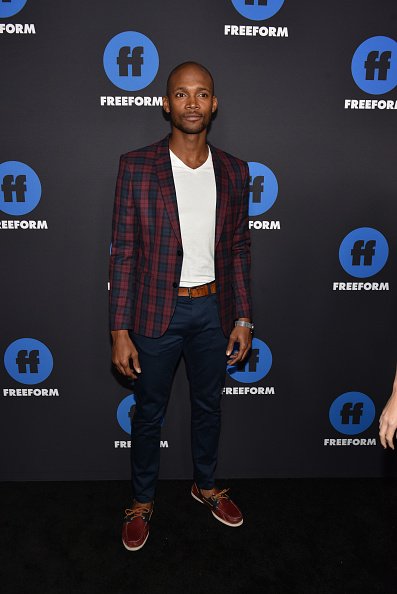 So, she decided to leave the marriage, and move on to another love which she already found. 
Just four months after dating, the couple tied the knot in May 1996.  
THE LOVE THAT DID
Although Nicole and Sedale's marriage was already in turmoil, most believed that the handwritten love message written by Dr. Dre to Threatt in 1995 had a massive impact on why the couple called it quit. 
The duo met in 1995 when Nicole was still in a relationship with her ex-husband and immediately hit it off. However, Andre penned a romantic letter to Threatt but was also swift to diss her basketballer husband in the message saying, 
"Nicole, Hopefully you doing well and you realized you need to quit fu*king with Sedale and come home to your doctor. I will take care of you baby girl."
However, just four months after dating, the couple tied the knot in May 1996. After over two decades together, Nicole and Andre have thrived through all sorts of unwarranted rumors; such as divorce rumors. 
WHO IS NICOLE YOUNG?
Because of her private personality, little was known about the mysterious, beautiful woman who got the great Dr. Dre's heart, but thanks to her marriage to the star, more details have surfaced about who she is over the years. 
Nicole who was a practicing lawyer before marrying Dr. Dre was born on the 1st January 1970. After her union to the producer, she decided to become a housewife and take care of the family.  
She is a mother of two, son Truth Young and daughter Truly Young. Nicole is also stepmom to Dr. Dre's children from his previous relationships.