Bride-to-Be Mocked for a Minimalist $132 Wedding Ring
A future bride received a slew of derogatory comments about her engagement ring that she fell "in love with" and ordered online.
Excitedly, the bride-to-be shared a picture of her 14 karat-gold engagement ring with one diamond on a Facebook wedding group The Sun reported along with a caption the read, "My bf and I ordered my ring online and I am in LOVE with it!"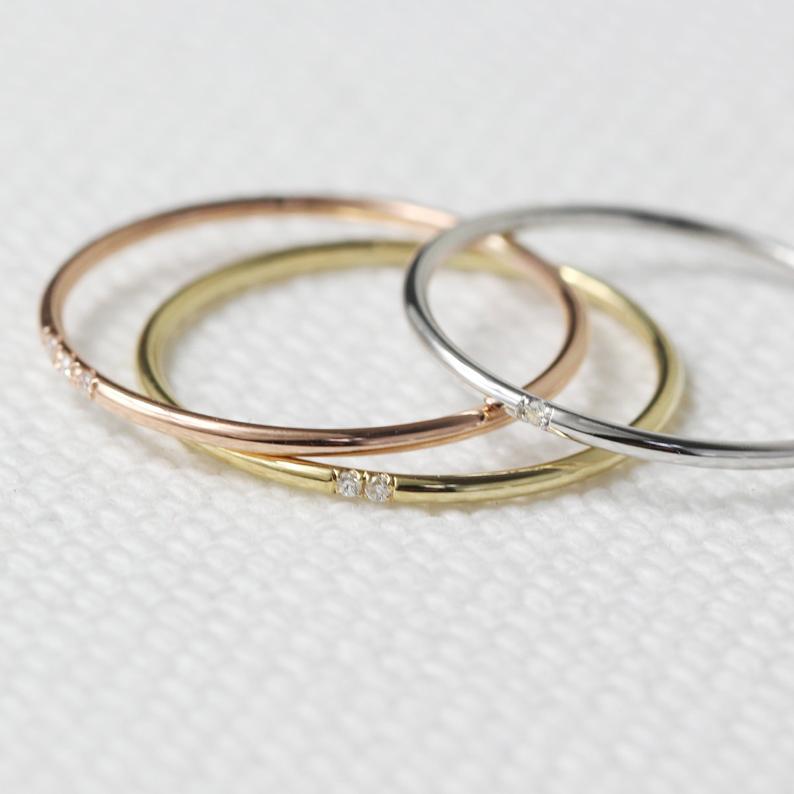 But soon the comments poured in as other women dissed her choice of a ring. As The Sun reported, the ring got compared to a "paper clip" and a "smidge of tin foil" while others believed that the ring is so small that she shouldn't even bother wearing it.
"Why even bother having a diamond there?" another posted while one woman thought the post could be a joke and urged the future bride to "take the key ring" off her finger and to show everyone the real ring she ordered online.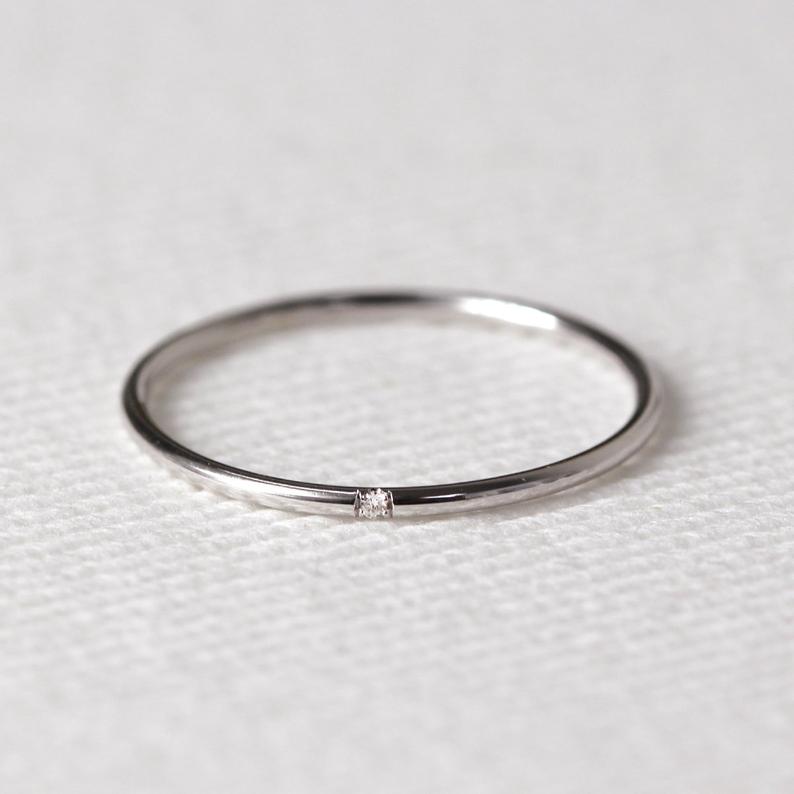 Sarcastic comments were plentiful as her 'tiny' ring had caused the assembly of a team of "world-class physicists and astronomers" that can build instrumentation so everyone can see her ring.
The ring by Etsy and sold by JSV Concepts is called the Minimalist Wedding Band has some customizations to choose from.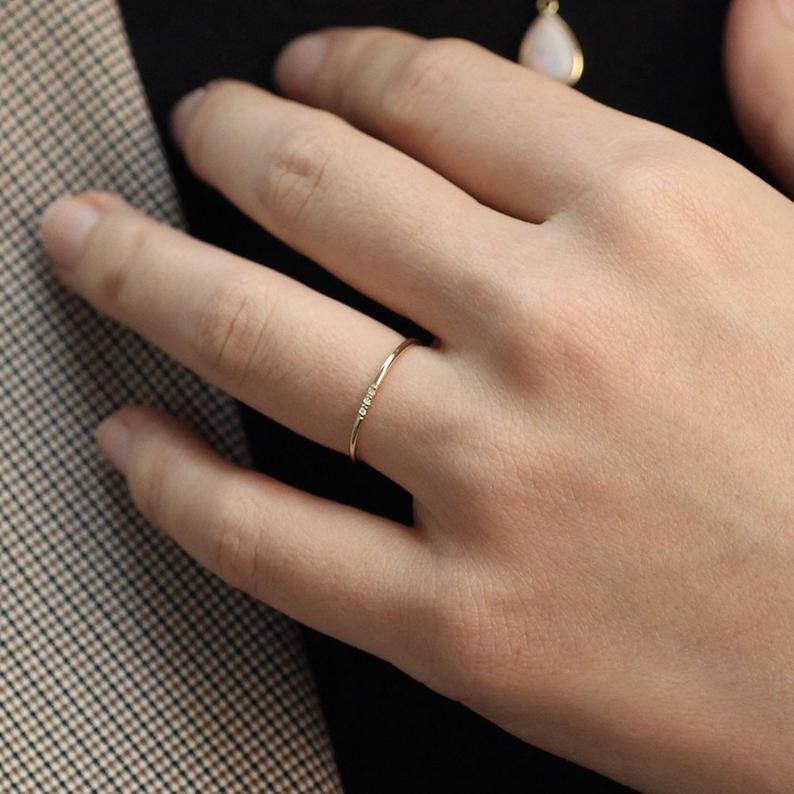 The bride-to-be chose a gold band with one diamond priced at $132, whereas women can also choose between yellow, rose or white gold and anywhere from one to six diamonds.
The New York food blogger, Jen Phanomrat had a similar experience when she got engaged to her best friend last year after almost nine years together, the Sun reported.
The plain gold band featured a pearl and Jen smiled from ear to ear with happiness. While many of her 94,000 plus followers on YouTube wished the newly engaged couple all the best, many followers did not share her joy.
Just like the previous bride-to-be, fans reportedly slammed the size of the ring. "It just seems like he went into the store like "show the smallest ring ever made," a comment got posted while another added, "If my guy ever got me a ring like that I'd smack him into next year. Just saying."
Many followers didn't appreciate the trolls and told Jen not to lose sight of what's important, as one wrote, "Congrats...and the ring is beautiful! I feel sorry for those so completely absorbed by the false concept that bigger is better."
And while there are those that believe that a man has to buy a woman a knuckle busting diamond for an engagement ring, there are also those that job-shamed an actor after he got pictured working at a retail outlet.