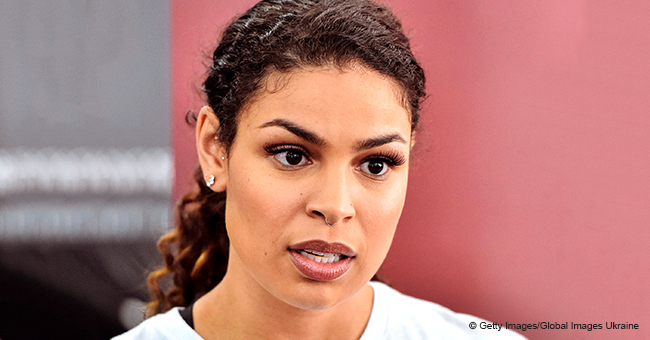 Jordin Sparks' Stepdad Dies from Stroke at 50

Jordin Sparks' step-father, James Jackson, passes away at age 50 after suffering a stroke.
Jordin Sparks and the rest of her family are currently mourning the loss of her step-dad James Jackson, a firefighter and Army veteran. He passed away on May 7 after suffering a stroke.
His funeral happened this May 14 at 10:30 AM at the Baptist Church in Kingswood, Texas. With many of their friends and supporters showing their love during this difficult time, his family requested that in lieu of flowers, they made donations to the Houston-based ministry "The Forge for Families" instead.
After his death, Jackson was still a man for others. He became an organ donor through the organ donation organization "Life Gift." He left behind a son, Zachary, with his ex-wife Dawajeane, his wife Jodi, stepdaughter Jordin and her husband Dana Isaiah, and his stepson P.J. Sparks and his wife Jessica.
A tough loss
Jordin's mom, Jodi, shared her devastation over the loss of her husband, saying:
"James and I had a big beautiful love. We loved out loud. He took nothing for granted and gave of himself everyday to everyone. We adored each other and every minute he wasn't working we were together loving our crazy, blessed life," she wrote in the emotional post. "He spent his life saving lives and will save many more through this tragedy. That was just who he was."
The pair got married in March 2014, and Jordin was the maid of honor at their wedding. While James was her step-father, the singer also shared a close relationship with him. However, she has yet to release a statement about his death.
However, back in 2015, she's made it clear that she loves both of them together, greeting them a happy anniversary.
"Happy 1 Year Anniversary to my mommy @jodijax and step dad James! Your love is so incredibly inspiring. I love you both so much! Here's to many more!"
All is well?
While all is well between Jordin and her parents, it's not the same between them and Dana Isaiah. Last year, when Jordin and Dana abruptly got married, Jodi made sure to confront her daughter's husband for the way they got married.
In Lifetime's reality special on the couple called "Jordin Sparks: A Baby Story," Jodi confronts Isaiah about her feelings. One issue she had was that he barely spoke to her, and seems to be keeping Jordin to himself.
"We need to talk. Like, you need to talk to me. You do realize we've had one full-blown conversation. That's it. Put yourself in my shoes for a second. This is my child, who you rushed in, took her away from everything."
She also added that she does not know Dana at all, and suddenly she finds out that her daughter is pregnant. As a mother, she was alarmed that Dana never reassured her that he was going to take care of her daughter and won't let anything happen to her.
"I don't know you at all. Like, at all. So all I'm seeing is I don't have my daughter anymore, now she's pregnant, now she's holed up here and she's with you, the guy who doesn't talk. You should be telling me, 'I'm going to take care of her. I won't ever let anything happen to her.' You have not reassured me. You haven't done anything like that. When I didn't get that, then you just don't know. I have nothing to go on. And then you start assuming stuff. Kind of like, 'Who does he think he is?' That's my kid and I get nothing?"
Of course, it's not reality TV without some drama, so Dana replied to his mother-in-law saying he wasn't planning to put in any effort because they haven't, too.
"The same way my family has dove in and loved Jordin so hard, hasn't been the same way reciprocated to me. And for me, I have a really cold shoulder, so when I see that, I move on. I don't give a damn. Why am I going to put all my effort into that when it's not [expletive] given back to me?"
However, this was a year ago, and things might have changed by now, especially since they need to be one as a family with this sudden loss they are experiencing.
Rest In Peace, James.
Please fill in your e-mail so we can share with you our top stories!