Man Shares a 3-Page Letter His Ex Wrote to His Girlfriend
A man shared a letter supposedly written by his ex-girlfriend, wherein she offered advice to his next girlfriend.
Impressed by the letter Jacob Brown's ex-girlfriend wrote, he posted the advice she offered online. "My ex-girlfriend wrote this for me, and it's literally the best thing I ever got in my life," Jacob captioned the three-page biography on his likes and dislikes.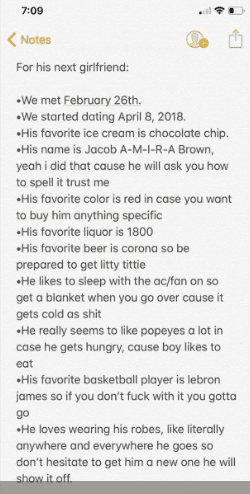 The letter began with facts like the day the ex-girlfriend and Jacob met, started dating, and how to correctly pronounce Jacob's middle name, Amira.
She moved on to his general likes like favored alcohol, ice cream, and color before she elaborated on his personal preferences. "He likes to have his back rubbed/massaged so be prepared your hands may cramp, but he loves it so you gotta keep going," she wrote.
A few words of warning on what not to do also featured in the letter as she added, "Oh yeah and don't finish a Netflix series without him because then he tries to finish it and you just spoil it for him."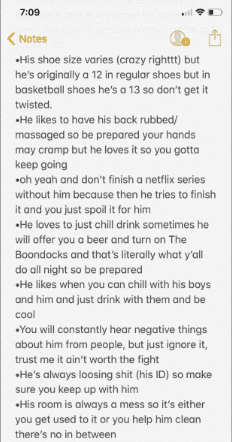 Other warnings included dealing with his messy room, or cleaning it for him if it's bothersome. She also advised taking a blanket with for a sleepover to keep from freezing because he likes to sleep with the air conditioner on.
"You will constantly hear negative things about him from people, but just ignore it, trust me it ain't worth the fight," she added.
Since Jacob apparently keeps losing things, she also urged his new girlfriend to "make sure to keep up with him," while making sure to be there for him after a bad day being careful not to add more stress.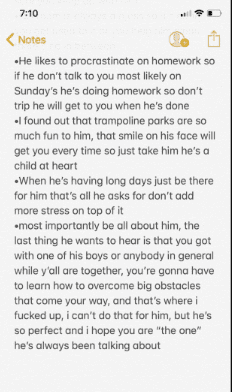 The last bulleted point in the letter stated the most crucial aspect of them all. Everything must be all about Jacob, with the last thing he wants to hear is about you spending time with anyone else.
Reactions streamed in after Jacob posted the letter on social media and netizens seem to agree on two things. Firstly, that Jacob wants a "mommy figure" and not an equal partner:
He wants a mommy figure who'd cater to all his whims, keep track of stuff for him, be willing to be ignored regularly, and clean after him.

not an equal partner

— Wagatwe Wanjuki 🇰🇪 🇧🇸 (@wagatwe) May 18, 2019
Another Twitter user reiterated and asked Jacob what kind of relationship he had with his ex-girlfriend:
Your ex girlfriend or your ex babysitter?

— Adam ElIis (@adamtotscomix) May 18, 2019
Secondly, netizens suspect that Jacob wrote the letter himself and tried to pass it off as his ex-girlfriend's doing:
I jus know he wrote this himself lmfaooo

— weenie mcgee (@ween1es) May 19, 2019
As bizarre as the letter may be to some, it's not the only one of it's kind floating around on the internet. In another letter posted to EpicDash, an ex-girlfriend asked that her successor "please take care" of her ex-boyfriend since she is no longer the "object of his affection."
With regards to his preferences, she told of his stingy expenditures and his temper. "When he storms off, let him go and trust he'll always come back with a smile and his bright blue eyes that make you look away," she added.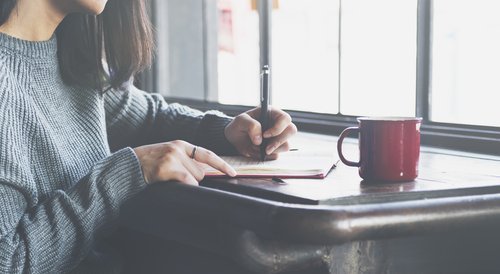 Apart from having to sit through his favorite movie and his childlike excitement "when it comes to certain things," the ex-girlfriend said that she wouldn't share everything since it took her time to figure things out for herself.
To end off the lengthy post, she wrote, "You are dating the man of our dreams, and I truly mean it when I say I hope it all works out for you. Sincerely, The Other Girl."
While these women's letters were addressed to future girlfriends, another woman similarly sent a letter to her ex-husband's new wife. The letter may have started on a resentful tone, but it soon took a turn towards the unexpected.