Couple Decides to Buy a Dog to Protect Their Home and Family
It's almost never a good idea to send a man out alone to make an important investment decision for the house, like in this case, buying a guard dog!
After a high spike in the local crime rate, a couple decides that they needed a guard dog. Wanting a trained guard dog, the guy went to the local training school.
He tells the salesman he is looking for a good guard dog, but his house isn't that big and he has a postage stamp sized yard.
The salesman says,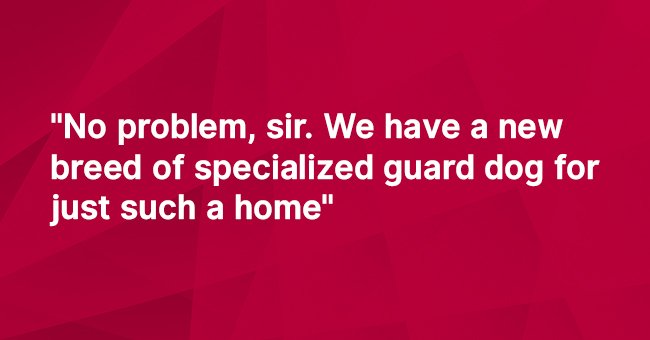 With that, he puts a chihuahua on the table.
The man was not impressed and said: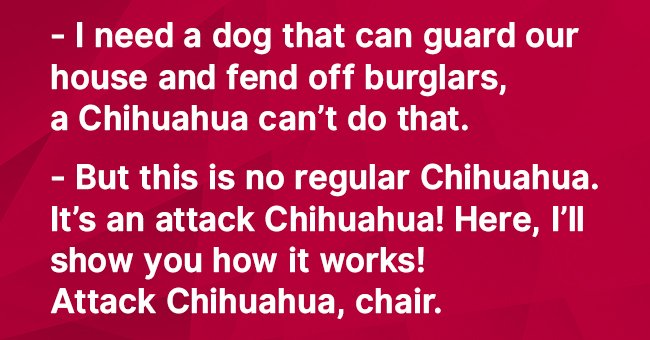 The employee pointed at a chair, and the guy and the employee watched as the Chihuahua destroyed the chair, leaving only splinters behind.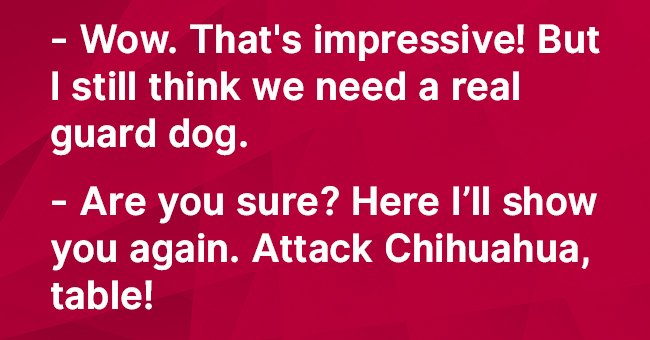 He pointed to a table, and, again, the Chihuahua absolutely destroyed the table.
The man said,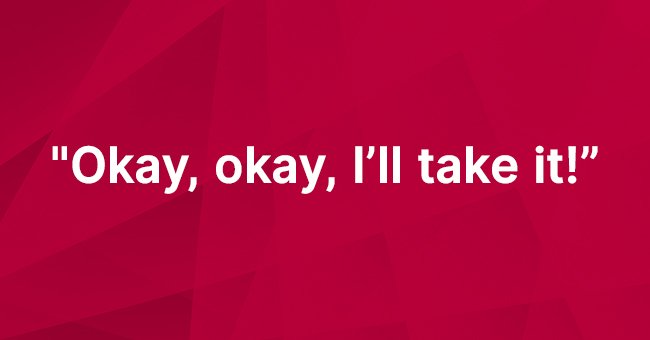 When he brought it home, his wife was very angry.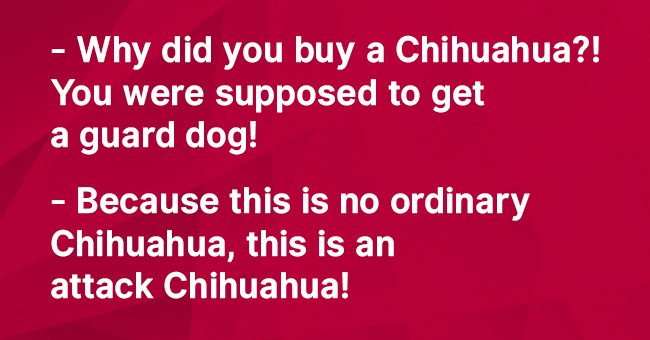 To which she responded: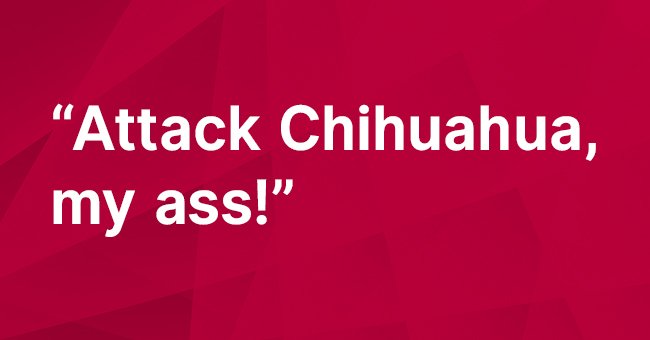 Oops! That's not going to end well! Did this joke give you the giggles? Share it with your friends.