People Mock 'Happy Birthday Mr President' Phrase by Swapping Trump's Birthday for Obama's
Barack Obama is stealing the spotlight of President Donald Trump as people choose to celebrate the former POTUS' birthday instead of the current's. 
Even before June 14, the date which marks President Trump's birthday, messages poured in for Barack Obama. With the words "Happy Birthday Mr. President," trending, people automatically thought it was referring to the former president. 
Some people were unapologetic and knew very well that it was Trump's birthday. They used his birthday as an opportunity to show support for Obama while dragging Trump. Obama's birthday is August 4.
One user quite clearly explained the situation and spitefully avoided saying Trump's name: " 'Happy Birthday Mr President' was trending and I thought it was for Obama but turns out its about... the other guy." 
A hilarious GIF clip accompanied another person who slighted Trump by saying, "I love that everyone thinks Happy Birthday Mr. President is for Obama. You know, an actual president?" 
Many other people also used GIFs to represent their reaction to seeing that it was Trump's birthday instead of Obama's. "Twitter: Happy birthday Mr. President. Me: Ayyyee *clicks* happy birthday Ob—" wrote a user. 
Andy Lassner, who works as an executive producer of "The Ellen Show," also gave their input on Trump's big day. They apparently had one prayer for the president. 
The tweet read: 
"My prayer for today is modest. Just for @realDonaldTrump to see "Happy Birthday Mr. President" is trending, click on it and realize it's all people devastated it's not about @BarackObama" 
Meanwhile, Trump's campaign organizers are doing a repeat of last year's celebration and have prepared a digital card to be signed by his supporters. According to TMZ, they're hoping for two million signatures by Friday.
To sign the card, one must enter their full name, email address, and zip code. The card will later be presented to Trump as he turns 73 — in what form is unclear.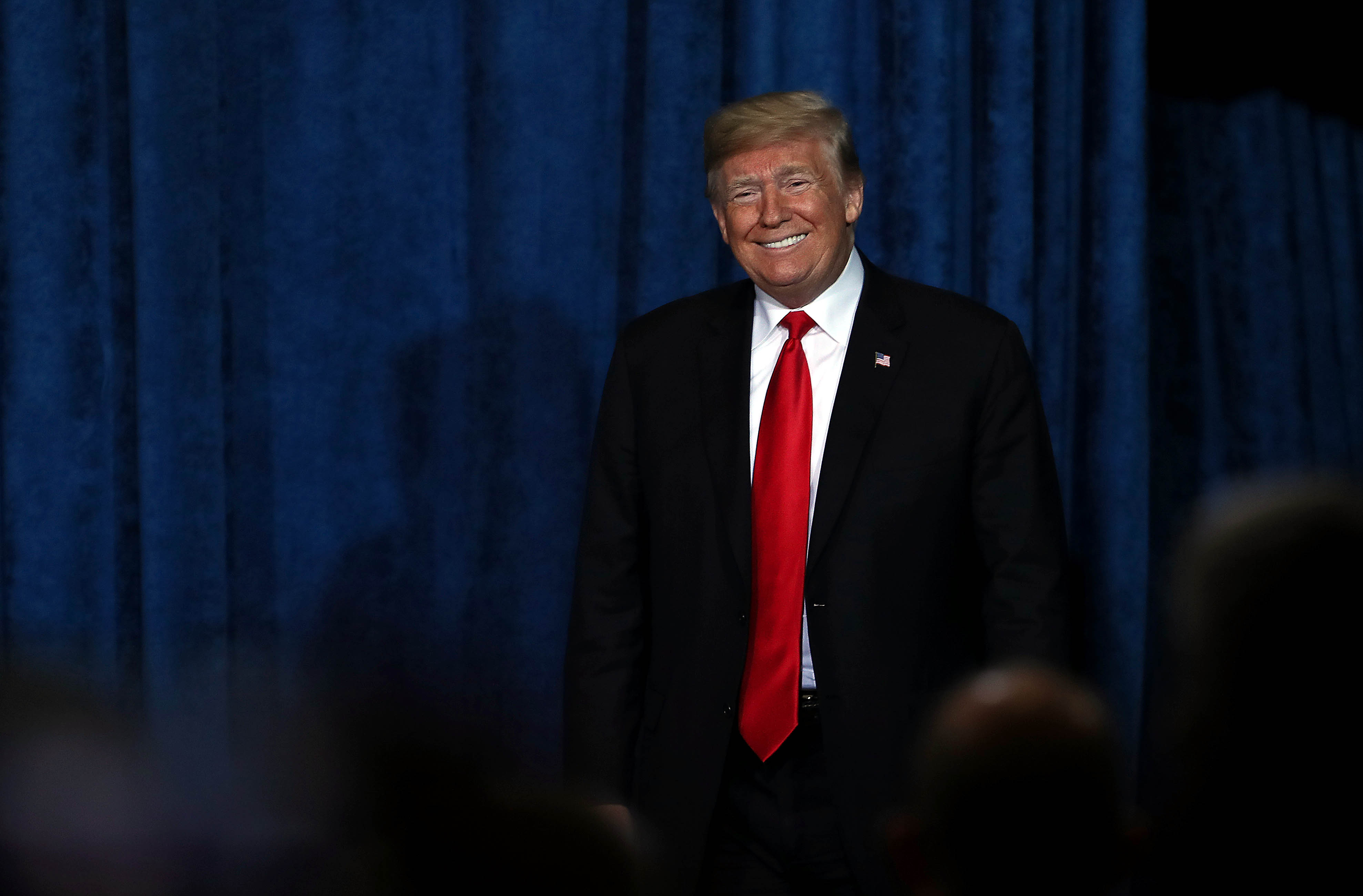 Trump will reportedly spend the day performing his presidential duties. He is to attend a lunch with the Secretary of State and then have a meeting with the Secretary of Education. 
Later on, he will speak to the press about new opportunities for health coverage that small businesses and workers can take advantage of. Still, we hope he has time to read his birthday card.