Monica Bellucci's 14-Year-Old Daughter Virgo Is a Copy of Her Mother
Monica Bellucci and Vincent Cassel's eldest daughter makes her debut in the fashion world, following her mother's footsteps with Dolce & Gabbana.
Monica Bellucci's 14-year-old daughter, Virgo, is becoming very much like her fashion-forward mother, modeling for high-end brands like Dolce & Gabbana. In April, after her photo shoot for the brand, Virgo attended the men's collection fashion show in Milan.
Over the weekend, the teen made her way to yet another Dolce & Gabbana fashion show in Milan for the Men's Fashion Week Spring/Summer 2020. The aspiring model donned in a black blazer over a red lace corset, cropped trousers, and high heeled sandals.
Included in the fashionista's outfit was a black sling bag from the above-mentioned brand, which Virgo shared in her Instagram account.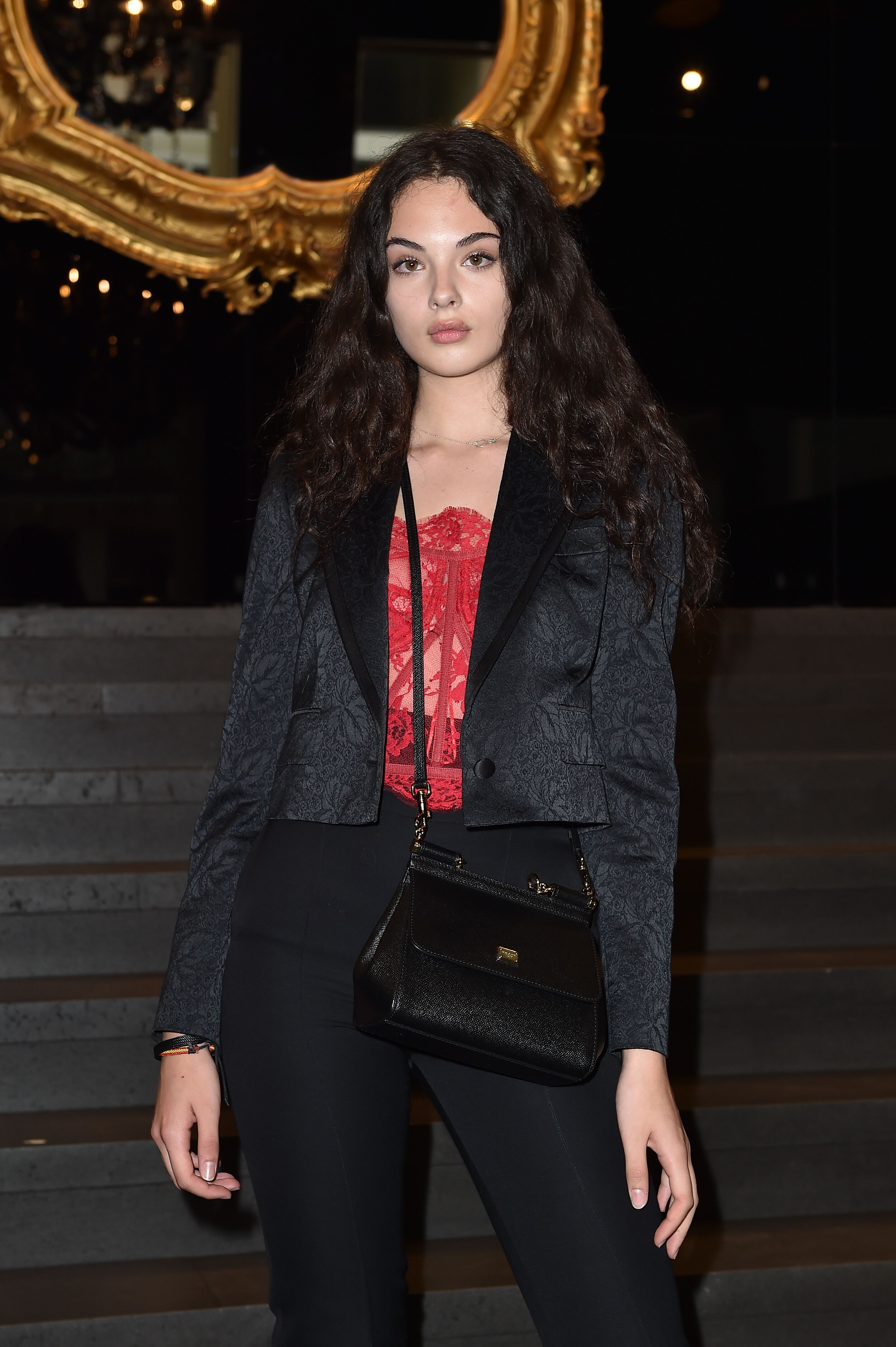 While her father, Cassel, is attending to Amazon's newborn, her mother, Bellucci is endorsing the Virgin, which recently ended a contract with the fashion house. The new fragrance of the brand had shot over the weekend for a campaign in the Italian commune of Ravello. 
Bellucci, 54, recently showed for a Chanel show in the Grand Palais in Paris along with a well-dressed mystery man who multiple sources identified as Nicolas Lefebvre, a model turned French sculptor. 
The couple made their first public debut during the event, remaining composed yet, at times, romantic, leaving the venue with their hands intertwined. Bellucci, without dropping a name, suggested she was dating.
"I have been with the same person for some time, and everything is fine," she said in an interview with Paris Match. "The man whose life I share does not do the same job as me, but he travels a lot. His peace of life allows him to understand mine."
Lefebvre, who is 36 years old, has an eight-year-old daughter, Anahi, yet this does not come between the couple as Bellucci also has a daughter with her former husband, Cassel. Despite their age difference, the couple seems to be stable with a good relationship.