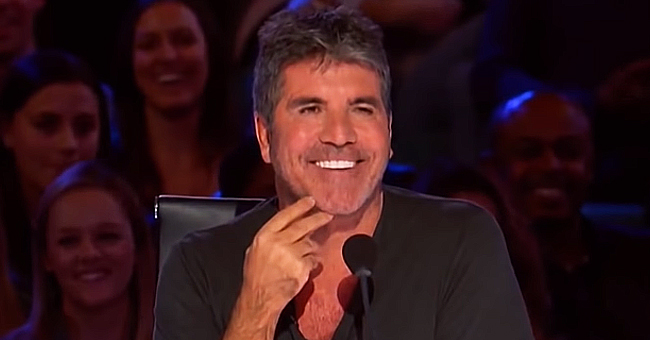 youtube.com/Talent Recap
Simon Cowell Rejects Blake Shelton's 'Daughter' Sophia Bollman on AGT
The Producer of the TV show, "America's Got Talent," Simon Cowell recently declined Sophia Bollman the opportunity to get to the next stage!
To impress Simon, one has to present an outstanding performance, and it is not all that easy, especially with the thousands of competitors.
It is only with a staggering, breathtaking delivery of talent that one is guaranteed to scale through the different stages of the show.
Recently, Simon rejected Sophia Bollman, a performing act; Sophia is no stranger when it comes to stage singing. The young singer appeared on the season 13 episode of "The Voice," and was on the Miley Cyrus team. She was notably called Blake Shelton's daughter, and this is because she revealed him as her lifelong role model!
Another reason for the familiarity between her and the reputable country artiste and " The Voice" judge, Blake Shelton was her perfect delivery of Kelly Clarkson's "Invincible." Both competitor and judge formed a bond, and Blake tagged her as his daughter.
In his words:
"You know what, you're probably my daughter, let's just say."
On the "America's Got Talent" show, however, after her auditions, Simon thought she'd sound better in a group and not as an independent singer.
Famous for his role of bringing a mishmash of talents together to form a band over the years, the producer created "Little mix," and "One Direction."
Sadly, Sophia was turned down and left the stage with teary eyes. We hope she has a chance to be put in a group by Simon!
However, another Kelly Clarkson song performer showcased an eye-catching act. 11-year-old violinist Tyler-Butler who happens to be combating cancer played Kelly's "Stronger," he brought tears to the eyes of his audience, and even got four yeses from all the judges, and a golden buzzer from Simon!
Various acts brought smiles and cheers from the audience, and it appears that there's more to come in this episode. Maybe, just maybe Simon will group Sophia after he declined the musically inclined chap!
Please fill in your e-mail so we can share with you our top stories!