Paul McCartney Speaks out on the Tragic Loss of His Late Wife Linda
Two decades after the death of Linda McCartney, Sir Paul sets out on a journey to revive his late wife's photography career. The former Beatles star revealed how Linda's death caused him emotional upheavals for a whole year afterward.
In a recent interview, Paul McCartney told BBC news that after the loss of his first wife Linda to breast cancer, he went through a difficult time before he could get started on the recovery process which took over a year.
The 77-year-old stated that he cried for a whole year on and off after the devastating loss. This revelation came during a talk show conducted to create an insight into the motivation behind the launching of his late wife's photography collection.
The legendary composer notably turned heads when he announced an exhibition slated to hold at Kelvingrove Art Gallery and Museum in which photos taken by his late wife would be displayed till January next year.
LINDA THE PHOTOGRAPHER
The English songwriter admitted that he always felt he was a stumbling block in the success of his late wife's career as a photographer while she was alive.
This he attested to the fact that despite being the best photographer he knew before their marriage, their union opposed her shine in that field.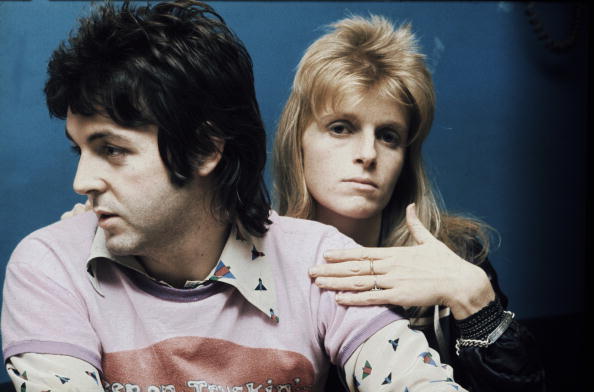 Having made a name for himself, his late wife was always seen as "Linda McCartney, wife of famous singer, composer, and instrumentalist, Paul McCartney."
The eighteen time Grammy Award winner sees the exhibition as an opportunity to tell the world that Linda was more than just Sir Paul's wife. She was an iconic Photographer who loved art, freedom, nature, and Scotland.
PAUL REMEMBERS LATE MOTHER
The instrumentalist likened the death of his first wife to that of his late mother who also died of breast cancer when he was only fourteen. He explained to BBC News that at the time of her demise, no one knew the cause of death.
As a teenager, it was tragic to hear his dad cry from the adjoining room. Only after he lost his photographer wife did he realize exactly how his dad had felt.
Two decades later, his love for this vegetarian movement pioneer still lingers, even after his marriage to Heather Mills, and then Nancy.
He has, however, been of huge support to his daughters, Mary and Stella, who pioneered the retrospective which previously held in the European Cities of Vienna and Montpellier and the Asian city of Seoul.