Sherri Shepherd Denies Ex Lamar Sally's Claims She's 'Stopped' Him from Getting Jobs
Sherri Shepherd is clapping back at claims made by her ex-husband Lamar Sally that she's been stopping him from getting TV writing jobs in the industry. The exes have been engaged in a nasty back-and-forth for some weeks now.
It all started after Shepherd disclosed last month on "The D.L. Hughley Show" that she ignored several warnings and went ahead to marry Sally because she was lonely and horny.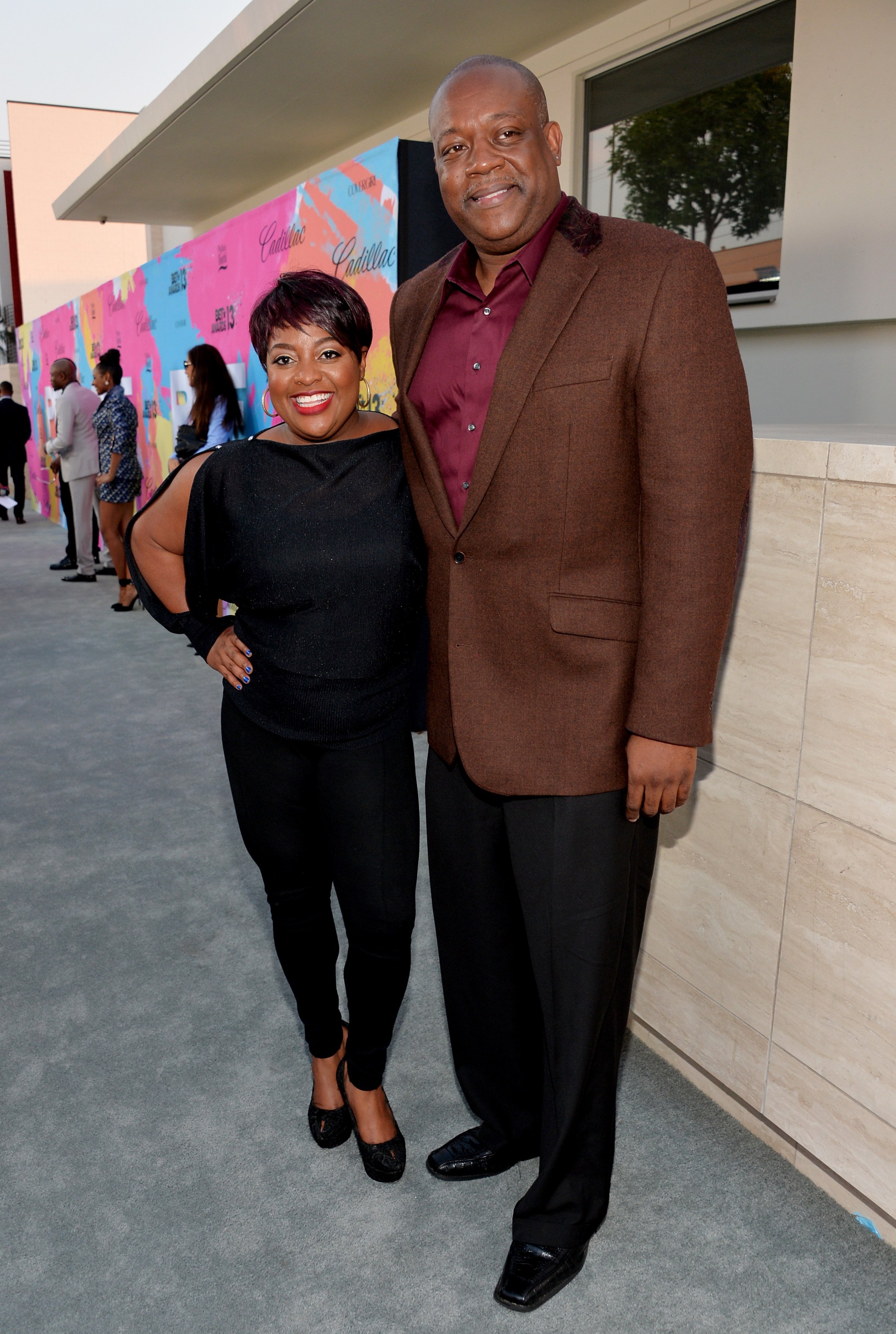 "Everybody tried to tell me," the comedian and actress said, mentioning industry friends like Steve Harvey, Barbara Walters, and Whoopi Goldberg who she said didn't come to the wedding. Shepherd and Sally tied the knot in 2011, a year after her first marriage to ex-husband Jeff Tarpley unraveled.
'I would have everybody get a job so they could stop getting money from me.'
It was a difficult time in the former "The View" co-host's life. Not only was she alone in New York while filming for the ABC daytime talk show, but Shepherd was also still fighting for custody of her and Tarpley's son, Jeffrey.
She told Hughley:
"At the time I was in my 40s. I was scared; I was like, 'I'm getting older, who's going to want to be in a relationship?' It was a lot of stuff done out of fear. I was also raised in the church to believe you can't have sex before you get married; I was horny!"
In response to his ex-wife's account, Sally released a reply published by TMZ where he claimed Shepherd has been bashing him because she's bitter and suffering from childhood trauma; he also accused her of stopping him "from getting television writing jobs."
TMZ caught up with Shepherd at the airport this past weekend, and the "Precious" star fired back at her ex, claiming that she doesn't have the power to keep anyone from getting jobs.
"I don't have the power to stop people from getting jobs in Hollywood. As a matter of fact, if I had superpowers, I would have everybody get a job so they could stop getting money from me."
By "everybody," Shepherd is most likely referring to not only Sally but also her first ex, Tarpley, who she also pays child support to for their son.
According to TMZ, Shepherd pays $4,100 a month to Sally for their son, Lamar "LJ" Jr, whom the couple welcomed via surrogate a few months after their split in 2014. The Chicago native has since cut off all ties from LJ as she believes the surrogacy idea was a part of Sally's grand extortion scheme.
Although Shepherd admitted that Sally "is a good writer," she insisted that he wasn't even working when they got together so she can't be the reason he doesn't have a job.
"I don't think he was working when I got with him," Shepherd said. "So I don't have those kinds of powers."