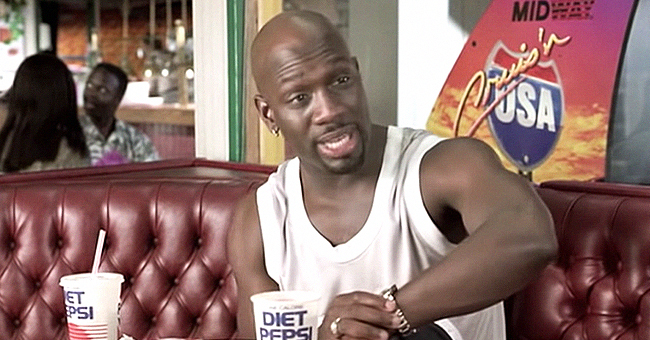 YouTube/Movie Clips
'The Wood's Richard T. 'Slim' Jones Is Now 47, Has a Gorgeous Wife of 22 Years
Richard T. Jones, better known for his role as Laveinio "Slim" Hightower on the '90s film "The Wood," still has a thriving career in Hollywood and on top of that, he recently celebrated his 22nd wedding anniversary.
Richard T. Jones never had ambitions of being part of the entertainment industry. He started to take acting classes in college as a way of earning extra credits, but his drama teacher saw his potential and encouraged him to take part in plays and seek auditions in Hollywood.
Three decades later, Jones is still acting and doesn't seem to be ready to stop anytime soon.
Jones made his debut in the series "California Dreams" in 1993, and despite his inexperience, he landed his first role in a film the same year, making a small appearance in "Helicopter."
Even though he was a rookie in Hollywood, Jones was lucky enough to land roles in series like "NYPD Blue," "In the Heat of the Night," "Courthouse" and "Dangerous Minds."
He took supporting roles in the films "Johns," "Event Horizon," and "Kiss the Girls." In 1998, he won a recurring role in "Brooklyn South," and the following year, he landed the role of Bruce Van Exel in "Judging Amy," which ran from 1999 to 2005.
However, Jones is mostly remembered for his role as adult Slim on the coming of age film "The Wood," where he shared the screen with Oma Epps and Taye Diggs.
He also left his mark as Mike in Tyler Perry's "Why Did I Get Married?" and its sequel, "Why Did I Get Married Too?"
But unlike his character Mike, who was a serial cheater, Jones has only had eyes for a woman for almost 23 years. He married Nancy Jones in 1996, and they have four children, Aubrey, Elijah, Sydney and their youngest child whose name remains unknown.
Although Mrs. Jones seems to enjoy her life away from the spotlight and social media, Richard has shared some pics with her along the years, and he has nothing but words of love and admiration for the mother of his kids.
In 2017, when they celebrated their 21st anniversary, Jones wrote a heartfelt message for Nancy that read:
"Happy Anniversary to my beautiful wife Nancy of 21 Year's l. Thank you for loving me in spite of myself and for blessing me with 4 wonderful kids. I love you."
In recent years, Jones has taken part in several high profile series like "Santa Clarita Diet," "American Horror Story: Hotel," and "Wisdom of the Crowd."
On his current project "The Rookie," he gives life to Police Sergeant II Wade Grey, the nemesis to Nathan Fillion's' character, John Nolan.
Please fill in your e-mail so we can share with you our top stories!