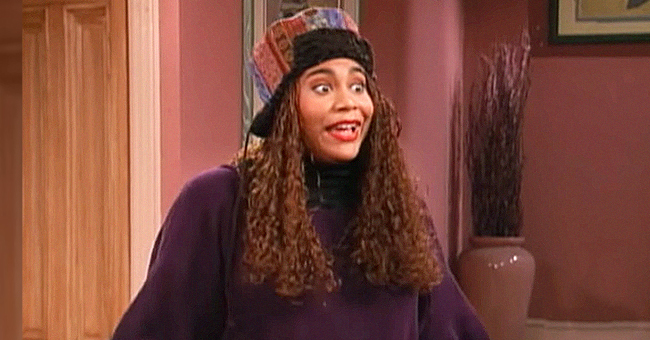 youtube.com/TV One
'Living Single's Kim 'Synclaire' Jones Looks Great at 57 after Filing for Divorce

The star from the Fox Comedy Series, Kim Coles is now a single woman once again, after filing for divorce from her marriage with Reggie McKiver.
Kim Coles is popularly known for her role as Synclaire in the comedy series, "Living Single," which dominated the airwaves in the 90s, running from 1993-1998.
Kim Coles may have recently filed for divorce from her marriage of over four years; her beauty, however, continues to blossom each passing day.
KIM COLES'S BUSY INSTAGRAM PAGE
The star actress's Instagram page is always busy as she usually posts on different things concerning her life. The posts generally show how beautiful Kim continues to be despite getting close to her sixties.
Age seems just a number for her endless beauty. Kim's latest post was one in which she made a cameo video for one of her fans, whose husband had planned a surprise vacation to Jamaica.
Another post showed a gif of the beautiful actress in front of a T.V. In the post, she urged her fans to stop comparing themselves with others.
She further told them to do whatever they do with the knowledge that they are beautiful and good enough.
A recent post from earlier this month showed her wearing dark shades and a beautiful smile. She seemed to be on an airplane in the post, and her caption confirmed that.
The 57-year-old revealed that it was her third of three flights and that she was having very little sleep. The star also took to Instagram to post a tribute to her late father, with a lovely picture showing them both.
KIM'S FILE FOR DIVORCE
It was only in 2015 that Kim and Reggie tied the knot in the Dominican Republic, but that union has come to an end. The actress filed for divorce citing irreconcilable differences. The marriage between the two bore no offspring.
The marriage with Reggie is not Kim's first, as she was previously married to Aton Edwards for ten years, from 1985 to 1995. One hopes the ex-couple can reach a quick conclusion to the divorce proceedings and also move ahead with their lives.
While there hasn't been any news of Kim finding new love, she wouldn't lack in suitors considering how beautiful she is.
Please fill in your e-mail so we can share with you our top stories!