Criminal Youth of the 'Gunsmoke' and 'Bonanza' Actor Rory Calhoun
Best remembered as the handsome actor in "The Texan" and 1950s Westerns, Rory Calhoun also got known as Hollywood's bad boy, and not without reason.
Born Francis Timothy McCown on August 8, 1922, in Los Angeles, Rory started acting out at an early age. Regular beatings by his professional gambling father led to Rory frequently running away and his first run-in with the law at age 13.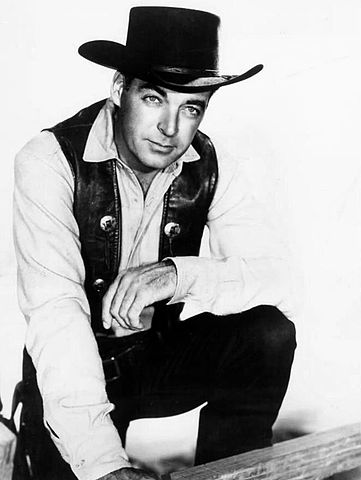 After Rory stole a revolver, he got sent to the California Youth Authority's Preston School of Industry reformatory but escaped while at the adjustment center.
As only the start to his delinquent behavior, Rory then robbed numerous jewelry stores before he hotwired a car and drove it across state lines.
When he got caught, the car theft landed him three years at the federal prison in Springfield, but after his release, Rory went back to jail on other charges. He remained in San Quentin State Penitentiary in California until shortly before his 21st birthday.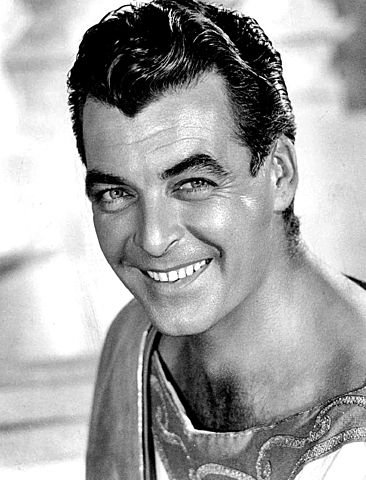 "I guess you could classify me as a thief with a pure joy of stealing, I enjoyed it because I knew I was doing something that I shouldn't be doing," Rory said in 1957.
With ambitions to become a forest ranger, Rory took a variety of jobs that kept him outdoors. While he initially thought poorly of acting as "the sissy's game," Rory got convinced to try a screen test while out on a Hollywood Hills bridle trail by the actor Alan Ladd.
The screen loved the 6-foot-3, half Spanish and half Irish hunk of a man and soon led to his first few roles under the name Frank McCown. 
The legendary producer David O. Selznick suggested that Frank change his name to something more suitable. David thought that Frank should change his first name to Rory, because of his Leo star sign and explained, "Leos are lions, and lions roar."
The producer suggested last names like Callahan, Donahue, and Calhoun. After the actor made his choice, he started showing up in credits as Rory Calhoun, and it stuck.
SPOILER ALERT. That's right, The Spoilers (the fifth remake, from 1955) starts at 2.50pm, with Anne Baxter, Jeff Chandler and Rory Calhoun. pic.twitter.com/sGsLLcNNie

— Film4 (@Film4) December 5, 2017
Apart from frequenting Western-themed movies and television series, Rory also became a businessman. He owned a hotel rug business in Beverly Hills, a ranch near Ojai, and several saloons.
During the mid-1950s Rory's acting career came in jeopardy when blackmailers threatened to expose his criminal past. Instead, the actor revealed it himself. Although it reaffirmed his bad-boy image, he continued acting but also expanded his skills into producing and directing.
Rory scripted, directed, and produced the 1957 film "Domino Kid," along with "The Hired Gun" the same year, while he also co-wrote the screenplay for "Shotgun" in 1955.
Mom and Dad "celebrity watching" at Ciro's with Rory Calhoun and his wife. Ciro's was the place to be back in the late 40s/early 50s. pic.twitter.com/hS7bRkK0dI

— Rose Marie-Official (@RoseMarie4Real) June 4, 2019
The handsome actor's romantic relationships proved as colorful as other areas of his life. During his 21-year marriage to Lita Baron that ended in the late 1960s, Rory settled a paternity suit while Lita accused Rory of "adultery with 79 women" when she sued for divorce.
His marriage to the Australian journalist Susan Langley only lasted six years. While Rory often got spotted with pinup girls such as Betty Grable and Lana Turner during both his marriages.
With Lita, Rory had three daughters, Lorri, Tami, and Cindy, while he had another daughter with Susan named Rory Patricia.
Later in his life, Rory credited Rev. Donald Kanally, a Catholic priest for helping him turn his life around in early adulthood.
"He took me in hand after I had been sent to the Federal Reform School at El Reno, Oklahoma. He put me on the straight and narrow by teaching me to pray and respect myself, and he taught me values that I hadn't learned as a youngster," he said.
One from the vaults: Rory Calhoun and Nancy Parsons pose during a shoot for Motel Hell. pic.twitter.com/jGtsy0LO9N

— ArrowFilmsVideo (@ArrowFilmsVideo) December 5, 2014
After a ten-day hospitalization with advanced stages of diabetes and emphysema, Rory passed away on April 28, 1999, in Burbank, California at the age of 76.
One of Rory's friends, Barbara Bates also became a big name on the silver screen from the 1940s up until the 1960s.
However, Barbara Bates lived a very different life to Rory despite her stardom. Depression and insecurities got a hold of Barbara, a grip she couldn't break.