Donald Trump Celebrates Court's Decision That Allows Him to Use Military Funds to Build the Wall
The President of the United States has recently been given the green light to use military funds to build the so promised border wall separating Mexico and the U.S.
On Friday, June 26, the Supreme Court ruled in favor of the Trump administration by allowing it to access $2.5 billion in military funds while litigation plays out.
Donald Trump didn't waste any time celebrating the controversial decision, using Twitter to describe it as a "big win for the Border Security and the Rule of Law."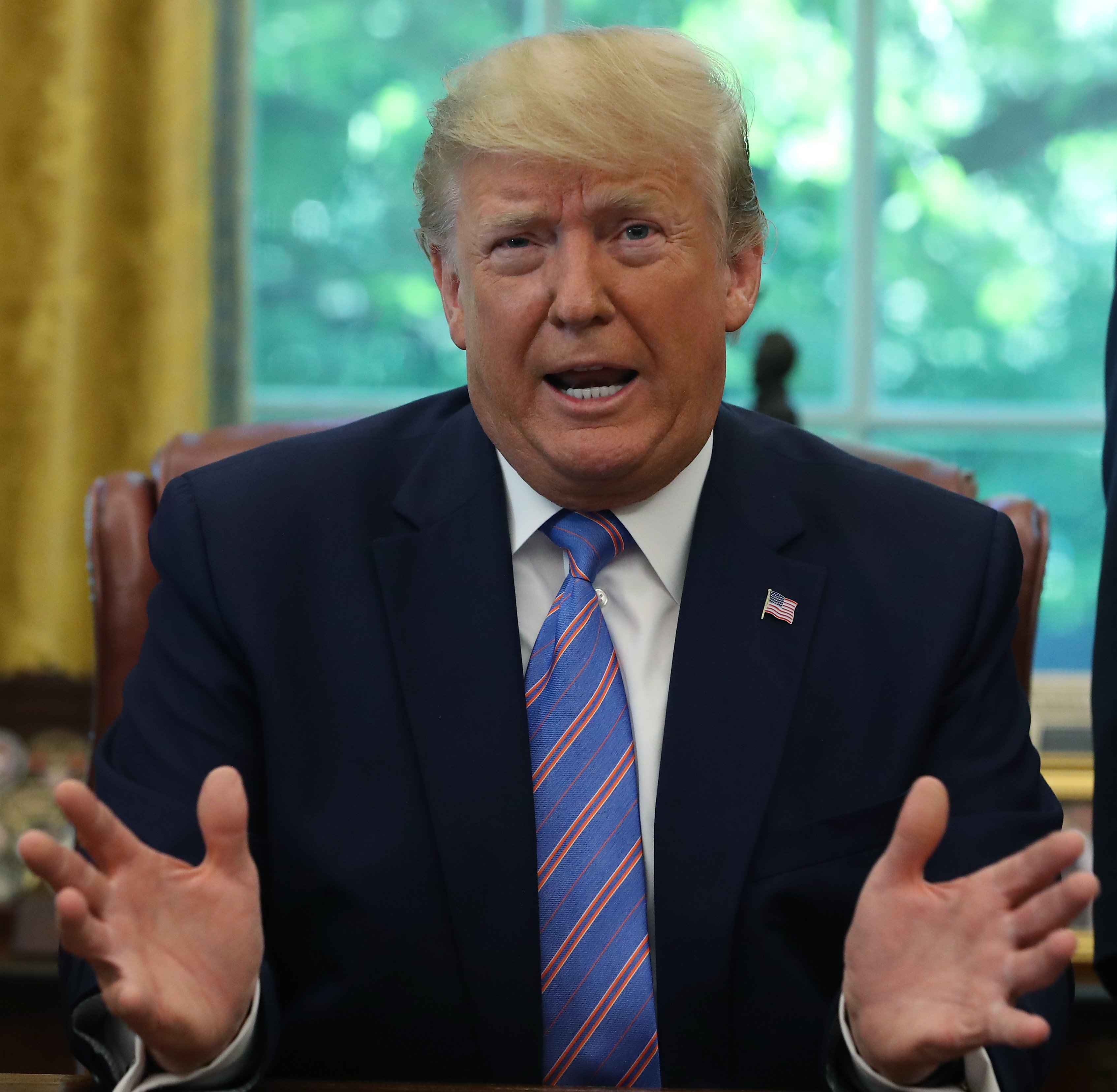 THE WHY BEHIND THE DECISION
The Court's five conservative justices lifted the injunction that had previously been imposed by a federal district court judge in California.
In a rare explanation, the order declared that "the Government has made a sufficient showing at this stage that the plaintiffs have no cause of action to obtain review" of the decision to access funds from a Pentagon account.
Alexei Woltornist, a spokesman for the Department of Justice, applauded Friday's decision and assured that they would continue to defend and support the efforts made by the Trump administration to protect the nation.
PELOSI'S TAKE ON THE RULING
But while Trump and his supporters celebrated the court's decision, House Speaker Nancy Pelosi took to social media to criticize it:
"This evening's Supreme Court ruling allowing Donald Trump to steal military funds to spend on a wasteful, ineffective border wall rejected by Congress is deeply flawed. Our Founders designed a democracy governed by the people — not a monarchy."
TRUMP'S NATIONAL EMERGENCY
Trump's quest to access the military funds started with a declaration of a national emergency earlier this year, which resulted in a 35 day-long partial government shutdown.
During that time, thousands of federal workers were forced to continue working without pay and a Transportation Security Administration officer, named Robert Henry, even committed suicide at the Orlando Airport.
According to Union Rep. Ralph Velez, the hardships Henry experienced during the shutdown might have played a role in his decision to end his own life.