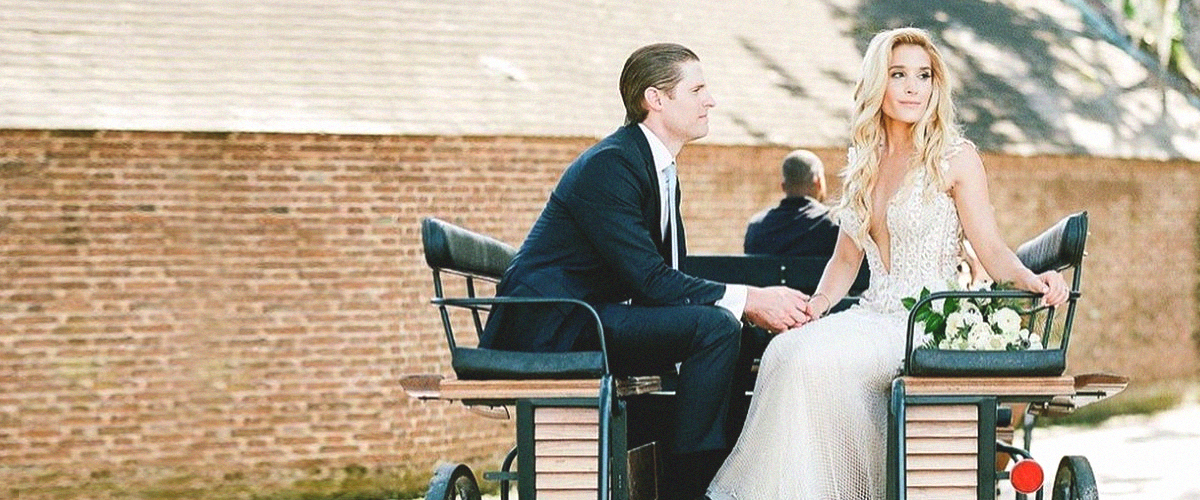 instagram.com/clayaustin
Brittney Levine and Ryan Adler Get Married 9 Months after Hurricane Florence Forced Them to Cancel Their Wedding

Britney Levine and Ryan Adler were affected by Hurricane Florence last year and caused them to postpone the best day of their lives. Nearly one year later, the couple finally tied the knot in their beautiful wedding.
Britney Levine and Ryan Adler from New York could not push through with their dream wedding after Hurricane Florence caused it to be canceled. The ceremony was supposed to take place at Middleton Place in Charleston, South Carolina, but evacuations became a priority instead.
THE BEST DAY EVER
Nearly one year later, their dream wedding finally took place, and they believe it was "well worth the wait." Levine told PEOPLE about their "beautiful" ceremony:
"Our day was beyond our wildest expectations. It was honestly surreal. The feelings could not have been more positive, more loving. I was smiling so hard that it was like my cheeks were up to my eyeballs."
POSTPONING THE WEDDING
Only four days before their first wedding was supposed to happen did South Caroline Governor Henry McMaster declare evacuations due to the massive hurricane. Middleton Place informed the couple that a cancellation had to be enforced as everyone's safety could not be risked.
"We were sad. We were so excited and had anticipated what was to come for over a year," Levine told PEOPLE. "We didn't know the next date that everyone would be available. [My husband] was definitely sad, but he was being strong for the both of us."
FINALLY GETTING MARRIED
The couple didn't give up their destination wedding and quickly planned for another date where everyone could be available. On June 22, 2019, they finally said their 'I do's' while family and friends witnessed.
Waiting nine months was a no-brainer decision for the two as they wanted to make sure everyone was in attendance; and in the end, everything turned out "wonderful." Luckily, those behind their production, photographer, band, and florist, were all available on the date.
"It was everything and more than we expected. It was worth the wait. All of our vision, they all came to life. It was was surreal, it was two years, but we definitely would love to live some moments of it again," Levine added.
HURRICANE FLORENCE
Hurricane Florence hit portions of the North Carolina coast and moved at six mph with 90 mph wind speeds. Reports said that the hurricane might cause power interruption for several days.
About 200,000 lost their power in North Carolina that Thursday evening and many proceeded to evacuation areas. Words of caution were given by authorities, including Governor McMaster who said:
"Time is running out. Now is the time to go because that window of opportunity is closing on you very quickly."
Please fill in your e-mail so we can share with you our top stories!