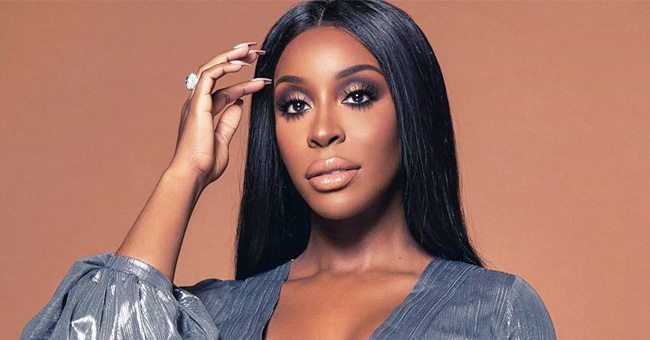 instagram.com/jackieaina
Jackie Aina, From Serving In The Military To Being A Beauty Blogger
The mystery behind the military-personnel-turned-YouTube-cosmetologist, Jackie Aina, remained a wonder to many. But a deep insight into her life would make one see her in a whole new light.
WHO IS JACKIE AINA?
Jackie Aina is a thirty-one-year-old beauty expert and YouTuber, who has excelled tremendously in the world of makeup artistry and cosmetology, thereby making a remarkable impact in the cosmetic industry.
She has an objective, which is to ensure that her fellow Afro-Americans are not marginalized in the beauty enterprise. Jackie is the owner of the YouTube channel, "Makeup Game on Point," now known as "lilpumpkinpie05."
EARLY LIFE
Born on August 4, 1987, this YouTube personality became a member of the African-American household. She grew up with her parents in the United States, where she was born, along with her six other siblings.
NATIONALITY
While her mother was of an African-American origin, her father was a typical African, from the Yoruba ethnic group in Nigeria. This gives the Afro-American dual citizenship.
EDUCATION
The 31-year-old beauty expert completed her middle school and high school in the United States, before proceeding to college, where she studied Medicine for two years. Before the completion of her medical career, the beauty influencer found a new knack in the US army.
She followed her heart and joined the United State's Army Reserve. After years in the army, she soon discovered her true passion and her willingness to make it into a successful career.
So in 2006, she enrolled in the Vidal Sasson Academy, from where she graduated and earned her cosmetology license.
PROFESSIONAL CAREER
Before this beauty expert even knew what a makeup brush looked like, she always wanted to be a cosmetologist.
Although the celebrity admitted that she would not trade her years in the military for anything else, and would relive it over again if given a chance to go back; she had to give up one love for the other.
Soon after earning her license, she landed her first beauty job at Mac Cosmetics. The advocate of black women also worked briefly with Bobbi Brown Cosmetics as a makeup artist.
JACKIE IS A GOAL GETTER
Jackie Aina started her YouTube channel in 2006, but not until three years later did she go professional with it, skyrocketing her to the peak of her career. As her channel started making impacts, more companies wanted to do business with her.
She has since partnered with companies like e.l.f. Cosmetics, Sephora, Too Faced, and Sigma Beauty. Her youtube channel now boasts of over three million subscribers.
ABOUT JACKIE'S PERSONAL LIFE
The influential beauty artist has been married once, to a man who she revealed was the motivation behind her military enrollment. The cause of their untimely separation is unknown to the public, but the 31-year-old has since moved on, with her Ghananian boyfriend identified as Denis Asamoah.
CONTROVERSIES AND SCANDALS
Jackie is known for her tendency to criticize cosmetic companies for not making available products that suit dark-skinned women. Her open criticisms have compromised her relationship with several aesthetic companies, while others embraced it and adhered to her suggestions.
In 2018, the YouTuber was believed to be at loggerheads with Kim Kardashian, after criticizing some of the Kardashian's newly launched makeup brand.
Together, all her previous entanglements with top beauty brands have made her a world champion when it comes to defending women of color. Little wonder she was the proud winner of NAACP's 2018 YouTuber of the Year Award.
Please fill in your e-mail so we can share with you our top stories!