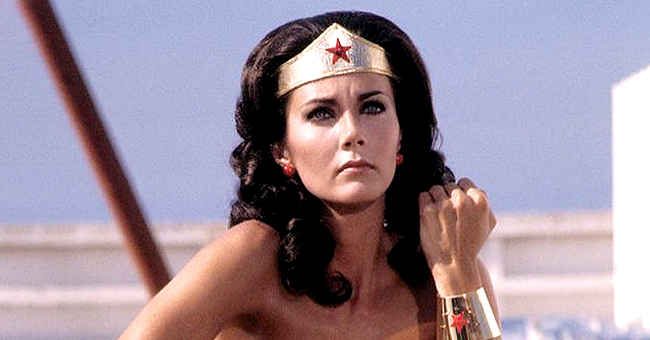 instagram.com/reallyndacarter
Lynda Carter on Why She Refuses to Get Plastic Surgery

At an age on which most female celebrities have ceded to the pressure of beauty standards and the cult of youth to go under the knife for enhancements, "Wonder Woman" stays away from the operating room.
Actress, singer and former beauty queen Lynda Carter, famous for her portrayal of DC Comics' Wonder Woman in the series of the same name from 1975 to 1979, turned 68 years old on July 24, and she would rather look her age that looking like somebody else.
"I AM WHAT I AM"
She will forever be remembered for her iconic role as the most famous female superhero on TV, and she is still completely recognizable despite the decades that have gone by since she left the character behind.
So, why would she want to submit herself to an aesthetic procedure to change her appearance? As Carter told Closer Weekly last year, she doesn't have any interest in plastic surgery whatsoever.
"I don't think I'm ever going to go under the knife — I am what I am!" the star said about this matter, sharing that she is "just too afraid of looking different."
A TRUE WONDER WOMAN
During the interview she gave for the aforementioned news outlet at the God's Love We Deliver Golden Heart Awards in New York City, she invoked her famous character as inspiration to favor the truer beauty that comes from within above looks.
"That's the part of Wonder Woman that resounds in people — it's that person inside of us who is so powerful that we create life. As I like to say, we are the mothers of all mankind!" Carter stated.
Talking about mature women, the actress wanted to remind every one of them, herself included, that, "we are still full-blooded women with the complexities we all have and the powerful inner selves we all have."
To keep the record straight, Carter, who was crowned Miss World USA in 1972 before becoming a household name as TV actress, admitted that she had "a little Botox," but she clearly didn't use too much of it.
To stay in shape, Carter reportedly exercises regularly with a Peloton bike. But when it comes to her face, the star wants to be able to still see Lynda Carter in the mirror, to remind herself that she is more than just a Hollywood legend.
REFUSING TO BE LABELED
"People are always trying to put me in a box. Either I'm too tall, I'm too pretty, [or] I'm too this… or 'you're Wonder Woman,' or 'you're an actress,' or 'you're a singer, so you can't do that.' I think that people like to put you down to one line — a synopsis of some kind. And I just don't pay any attention to it," Carter shared.
Carter was born on July 24, 1951, in Phoenix, Arizona. She is the daughter of a man named Colby Carter and a Mexican woman named Juana Córdova, of Mexican descent.
Her first passion was music, and she dropped out of Arizona State University to tour the country with the rock band she started in high school before starting to make small guest appearances on TV that lead to her landing her career-defining role in 1975.
Carter made her dream come true in 1978 when she released her first solo album "Portrait." She released her fourth studio album "Red Rock N' Blues" in 2018, when she hit the road once again for a brief promotional tour.
Please fill in your e-mail so we can share with you our top stories!