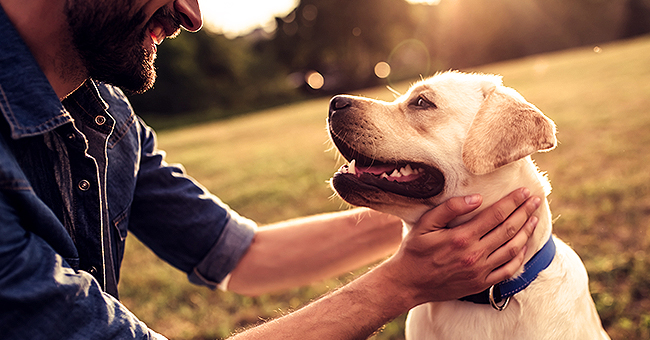 Shutterstock
Mom Slammed for Not Letting Her Daughter Say Goodbye to Their Beloved Late Dog

A mother who sought help on Reddit was called out for refusing her 15-year-old daughter from saying goodbye to their dog who she accidentally let out on the streets.
After a terrible incident of losing a dog, a mother asked advice from Reddit users whether what she did was wrong. The mom did not allow her 15-year-old daughter to say her final goodbyes to her dog, who was found dead.
"It was an accident and it happened so fast. He was a big Bullterrier and he was gone before we could get the car going to follow him," the mom wrote.
FINDING THE DOG
Admittedly, the mom confessed that she was partially at fault for accidentally letting the dog out in the streets. Her husband and daughter accompanied her as they tried to look for their dog who fled.
After about 15 minutes, they found the carcass by the side of the road and learned from workers at a nearby station that the dog was hit by a car. Animal services came shortly after and confirmed the dog's death.
"I asked my 15y/o daughter to wait in the car, she was hysterical and screaming. As they loaded him in the van she asked if she could say goodbye to him," she added.
Seeing as her daughter was already so "distraught" and heartbroken at the sudden turn of events, the parents decided it be best not to allow her to go near her pet. She continued:
"It's now 3 hours later and she just came to us now and said she didn't say goodbye to him and we should've let her. She really wanted too."
CALLING HER OUT
The confused mom asked Reddit users whether she was an [expletive] for preventing a final goodbye even though she intended to protect her daughter from getting even more hurt.

Reddit.com/r/AmItheAsshole
The comment section suddenly flooded with a variety of opinions, but most of them called out the mom for refusing her daughter to have a final goodbye. One comment read:
"Your daughter is mourning, and by denying the chance to say a final goodbye is detrimental to her grieving process. Being a teen, she's not going to process this the same way you or your husband will."

Reddit.com/r/AmItheAsshole

Reddit.com/r/AmItheAsshole
MAN'S BEST FRIEND
Dog's are definitely a man's best friend, and losing one can bring immense sadness to a person's life. In the same way, dogs can also feel the same humans do and show emotions as well.
Aaron Saloman Grimaldo learned about dog's having emotions the hard way as his boxer refused to look at him after he lied about going to the vet. All the while, the pooch thought he was off to an adventure with his favorite human, only to be greeted by the doors of the clinic soon after.
Please fill in your e-mail so we can share with you our top stories!