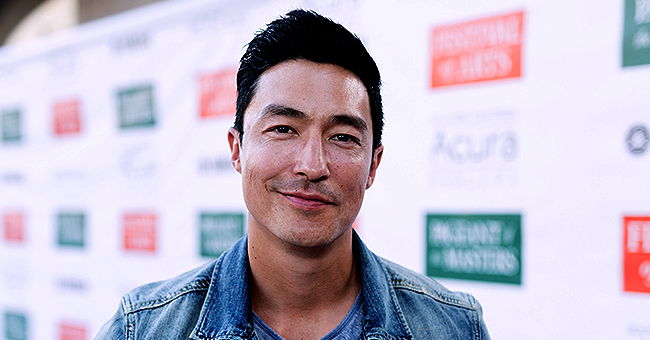 Getty images
Daniel Henney of 'Criminal Minds' Hugs His Mother in a New Photo

Famous Korean-American actor and model, Daniel Henney, shared a loving photo of himself and his beautiful mother on social media.
Daniel Henney is a 39-year-old Korean-American actor and model popularly known for starring in films.
His acting zeal and good looks helped him land significant roles in huge movies such as X-Men Origins: Wolverine, Seducing Mr. Perfect, My Lovely Sam in Korea, and TV series like the critically acclaimed Hawaii Five-0 and famous Criminal Minds: Beyond Borders.
He began his modeling career in 2001 and has worked internationally as a model in Italy, France, USA, and Taiwan.
Henney has bagged major Korean awards, such as the Grand Bell Award and a People's Choice Award for his outstanding acting performances.
The 39-year-old actor recently took to Instagram to post a picture which featured Henney on a pier with his arms casually around his mom's shoulders.
In the picture, both mother and son had on beautiful smiles as they basked in each other's company. Henney looked great in a black leather jacket, dark washed jeans, and sneakers with a face cap covering his short dark hair.
His mom had on a red top with plaid edges, fitted leather pants, and black combat boots. He captioned the lovely post with a simple caption that left no doubt about his love for his mother.
The caption reads:
"Nothing like a mom hug."
The picture had fans commenting on the pure beauty of the image. A fan wrote:
"It's so beautiful."
Another commented:
"Beautiful picture."
Earlier this year Henney posted a short farewell video clip which features him speaking to his fans from his old set trailer expressing his gratitude and sadness that the show had come to an end.
He said:
"I just want to take a minute to say 'thank you' to show my appreciation for all of you who have supported this show, and this character, and myself for the two years that I was on Beyond Borders and the three seasons here on Criminal Minds."
He added:
"It's surreal that it's over, but i will always be so grateful to have been apart of it, even for this just a few seasons here at [Criminal Minds]. It's been amazing. There's no other word for it."
Henney has revealed that he is gearing up for a critical role in a new Korean film titled "My Father," where he plays the role of a Korean-American adoptee, who returns to Korea with hopes of locating his biological parents.
If his performance in previous movies is anything to go by, then this movie is one to anticipate.
Please fill in your e-mail so we can share with you our top stories!