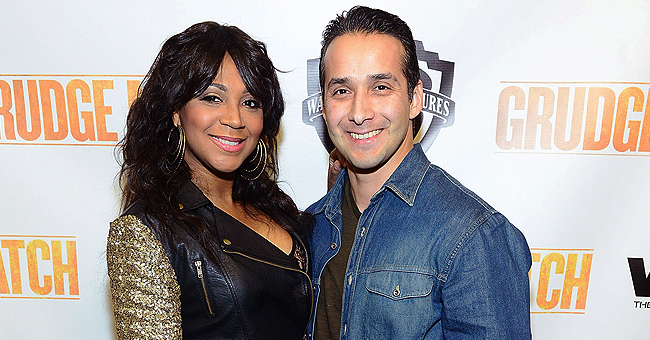 GettyImages
Inside Trina Braxton & Gabe Solis' Love Story: Marriage, Infidelity, Death
On Saturday, December 22, Trina Braxton took to social media to announce that her ex-husband Gabe Solis passed away on December 20, 2018, at the age of 43.
The software developer died in Texas (his hometown) after losing a long battle with cancer. Trina posted a picture of Solis, herself and their two sons and wrote a heartfelt tribute to mourn his death.
"Like all families, there are good and bad moments that are endured, but those moments, good or bad still made us who we are in the present," Braxton wrote. "Unfortunately, someone leaked the story before we could make everyone aware of his passing, and I apologize to those friends and family members for finding out through social outlets. I also apologize directly to the Solis Family."
Solis' health issues had reportedly been kept private. TMZ reports that his friends and family were around him at the time of his death.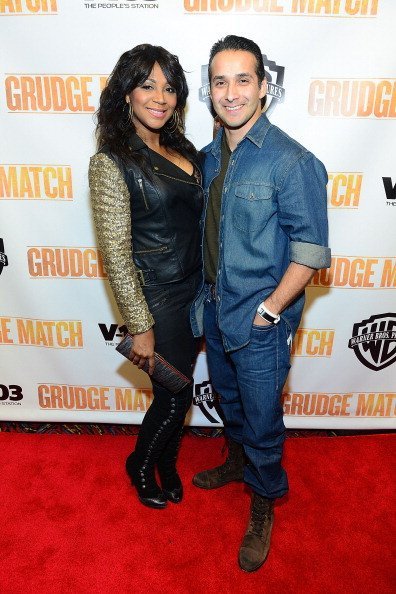 Trina Braxton and Gabe Solis attends the "Grudge Match" screening at AMC Parkway Pointe on December 17, 2013 | Photo: Getty Images
Solis and Trina met at a bar called American Pie in Atlanta, Georgia. They got married in 2003 and Trina first filed for divorce in 2013 after Solis was accused of having an affair with a transgender woman online.
Solis later addressed the scandal and apologized to Trina in a written statement. He wrote,
"First off I want to apologize from the bottom of my heart to my wife Trina who deserves none of this, I have done many things that I am not proud of that I'm sure will all unfold in the coming weeks on the show, on the blogs, the newspapers and any other way it can unfold. I cannot undo the past."
He also denied having a relationship with any transgender woman, claiming that he had no clue who she was. Their on and off relationship was documented on the reality show "Braxton Family Values" where they were also opportuned to address their issues on an episode of the show.
On April 30, 2015, they finalized their divorce after things didn't work out between them. Trina Braxton shared a picture of Solis on February 9, which would have been his 44th birthday.
"Rest in Heaven, dear friend," she wrote. "Now We have our own personal Angel Gabriel looking over us."
Solis didn't have any children of his own, but he helped parent Trina's sons (Eric, 21, and Caleb Mojica, 19) from a previous relationship.
May his soul rest in peace!
Please fill in your e-mail so we can share with you our top stories!