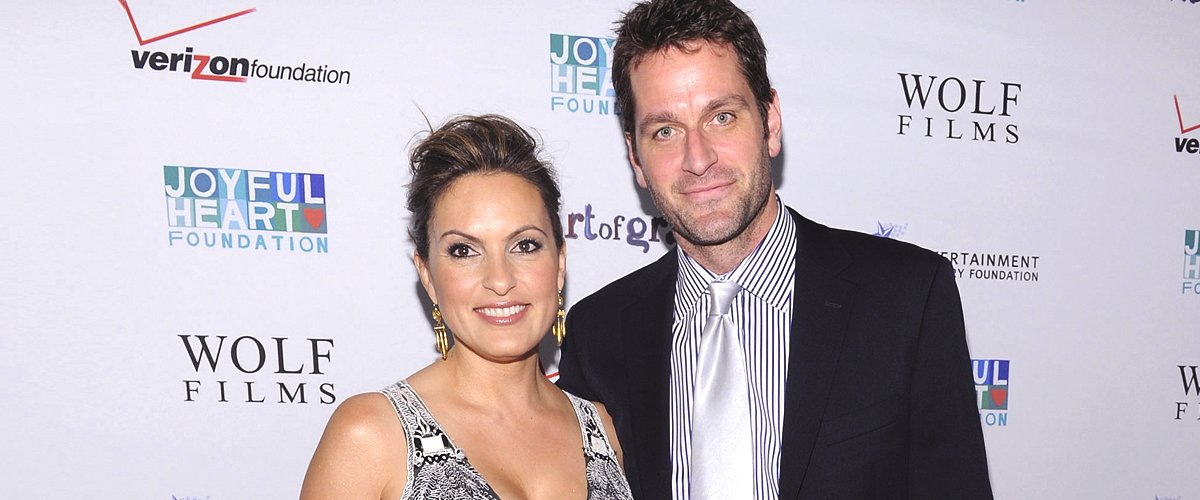 GettyImages
A Timeline of Mariska Hargitay and Peter Hermann's 18-Year Relationship
Mariska Hargitay and Peter Hermann have been together for 18 years, 15 of which they've spent as husband and wife. Now with three kids and two successful careers, the couple is stronger than ever. Here's their story.
She's better known for playing the role of stern but good-hearted Lieutenant Olivia Benson on "Law & Order: Special Victims Unit" for the past two decades, but whenever the cameras are off, Mariska Hargitay goes back to the most crucial roles of her life: being a wife and a mother.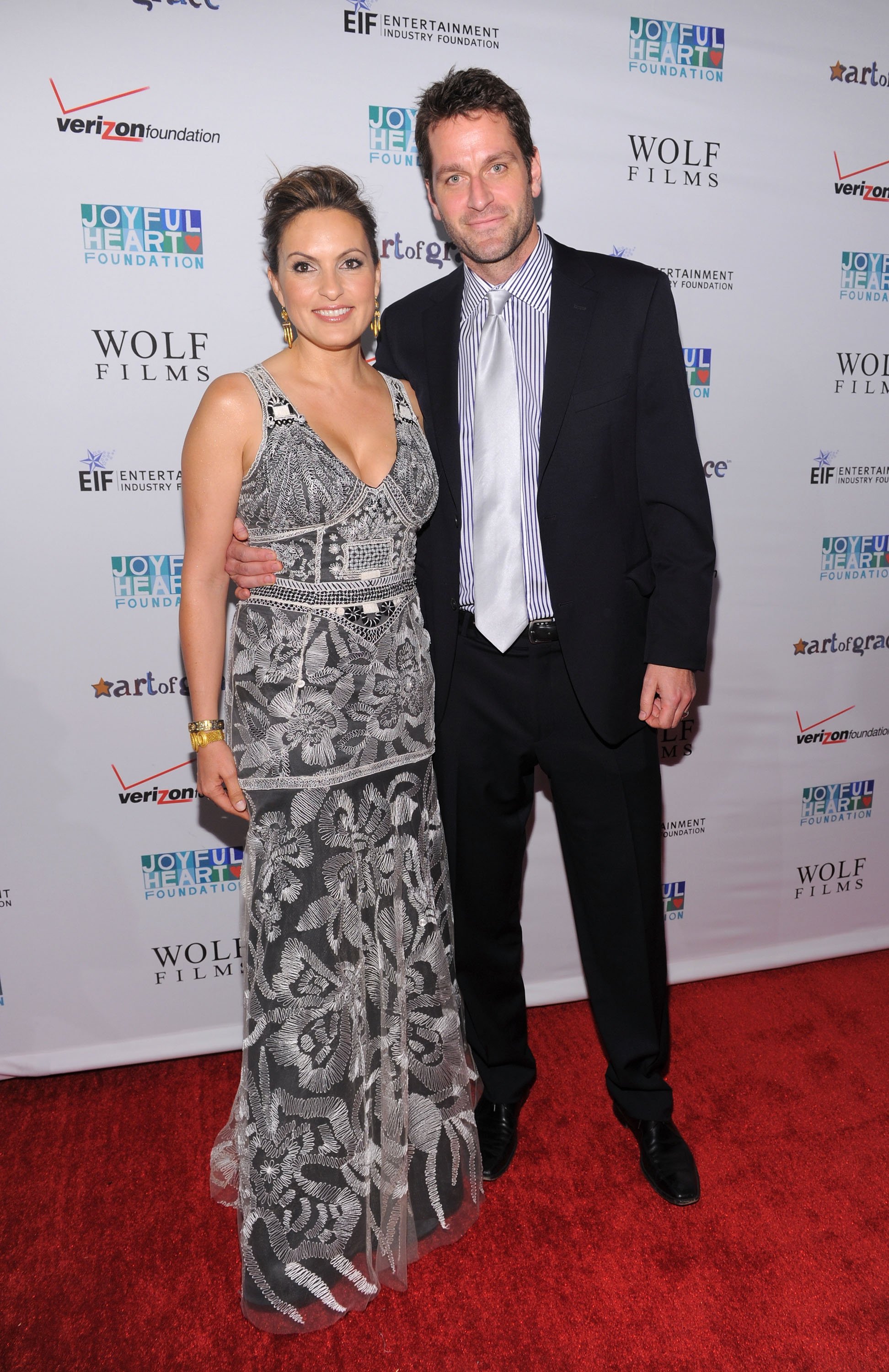 Mariska Hargitay and Peter Hermann attend the 2011 Joyful Heart Foundation Gala at The Museum of Modern Art on May 17, 2011. | Photo: GettyImages
The 55-year-old is married to "Younger" star Peter Hermann, and they are one of the few long-lasting couples in the entertainment industry.
However, their story didn't star as love-at-first-sight or anything along those lines. It was more of a slow-burn situation.
THE START OF SOMETHING NEW
Mariska and Peter met on the set of "Law & Order" in November 2001, when he was cast to play the recurring role of defense attorney Trevor Langan.
Being on the show since 1999, Mariska saw it as her responsibility to break the ice and welcome the newcomer, so she cracked a joke to Peter, but he didn't think she was funny, as she confessed to InStyle.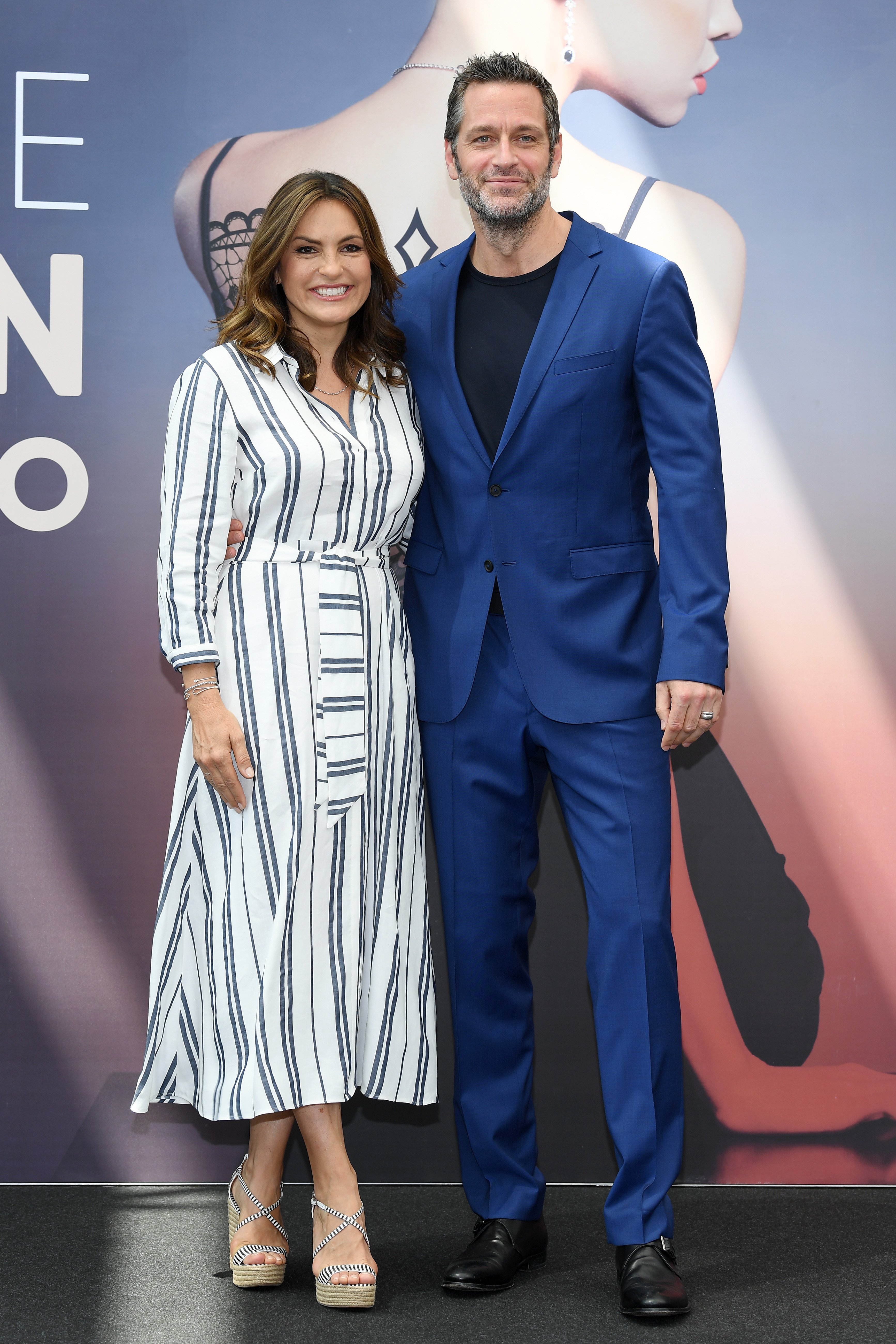 Mariska Hargitay and Peter Hermann attend a photocall during the 58th Monte Carlo TV Festival on June 17, 2018. | Photo: GettyImages
While Hermann says laughter has been an essential part of their marriage, Hargitay credits their ability to find common ground even when they're fighting.
Luckily, things improved after that, and the pair started to develop a relationship filled with passionate but intellectual conversations.
Following an in-depth discussion about religion, Hermann asked Hargitay to attend church with him.
"I just about passed out when I saw him there," she recalled. "I thought, That's my husband."
And she was right.
A MAGICAL WEDDING
Hermann proposed in 2004 using a weathered platinum band set with nine round diamonds, which according to what they told InStyle, "symbolizes the idea that even though they will encounter rough patches, there is always a happy moment up ahead."
The pair tied the knot on August 2, 2004, at the Unitarian Historical Chapel in Santa Barbara in front of 200 guests.
"I recited my vows so loudly you could have heard them in Oregon," Hermann recalled. "But Mariska's were quiet and small."
The wedding ceremony was described as "magical" and "enchanting," and it featured a gospel choir singing "Ain't No Mountain High Enough," a colorful wedding cake in magenta, orange and green, and an arbor decorated with candles and flowers.
Mariska, then 40, wore a Carolina Herrera gown and decorated her hair with fresh gardenias.
"I had been engaged before, but what I felt for Peter I had never felt before — it was knowing that someone else put you first and that you put him first," Mariska told Good Housekeeping in 2010. Adding:
"A lot of people have doubts on their wedding day, but I was never so sure and happy. We were going into the unknown together and were taking care of each other the way you're supposed to when you are married."
FIRST COME MARRIAGE, THEN THE KIDS
Two years after their official union, Mariska and Peter welcomed their first child, August Miklos Freidrich, on June 28, 2006.
But because of Mariska's age, the pregnancy was not a smooth ride.
August was delivered one week after his scheduled date through an emergency c-section after a stalled labor. He weighed an impressive 10 lbs. 9 oz due to Mariska's gestational diabetes.
"This pregnancy was really hard for me at the end," she told Self magazine. "I wasn't mobile."
"I'm a mom now…I feel like a superhero," she added. "After my c-section, I had a pouch on my belly for a long time, which has started going away, but all I can say is that it was a badge of honor. I was so proud of it. I felt like I joined the coolest club in the world — the mom's club."
EXPANDING, EVEN MORE, THE FAMILY
Mariska and Peter always wanted to have a large family, but the pregnancy complications made it impossible for them to conceive another child. So, they went for the second-best option: adoption.
The couple adopted daughter Amaya in 2011, and six months later, they received a call from their lawyer offering them the chance to adopt a little boy.
Mariska recalled their reaction to the offer:
"I don't really know what to say about it, other than it was a no-brainer. Peter and I both thought, Let's do it! I'm in! It was like...a miracle. And I don't use that word lightly. I've never made a bigger decision so quickly. The whole thing happened in a total of two days."
And so, in came Andrew, the youngest of the couple's three kids.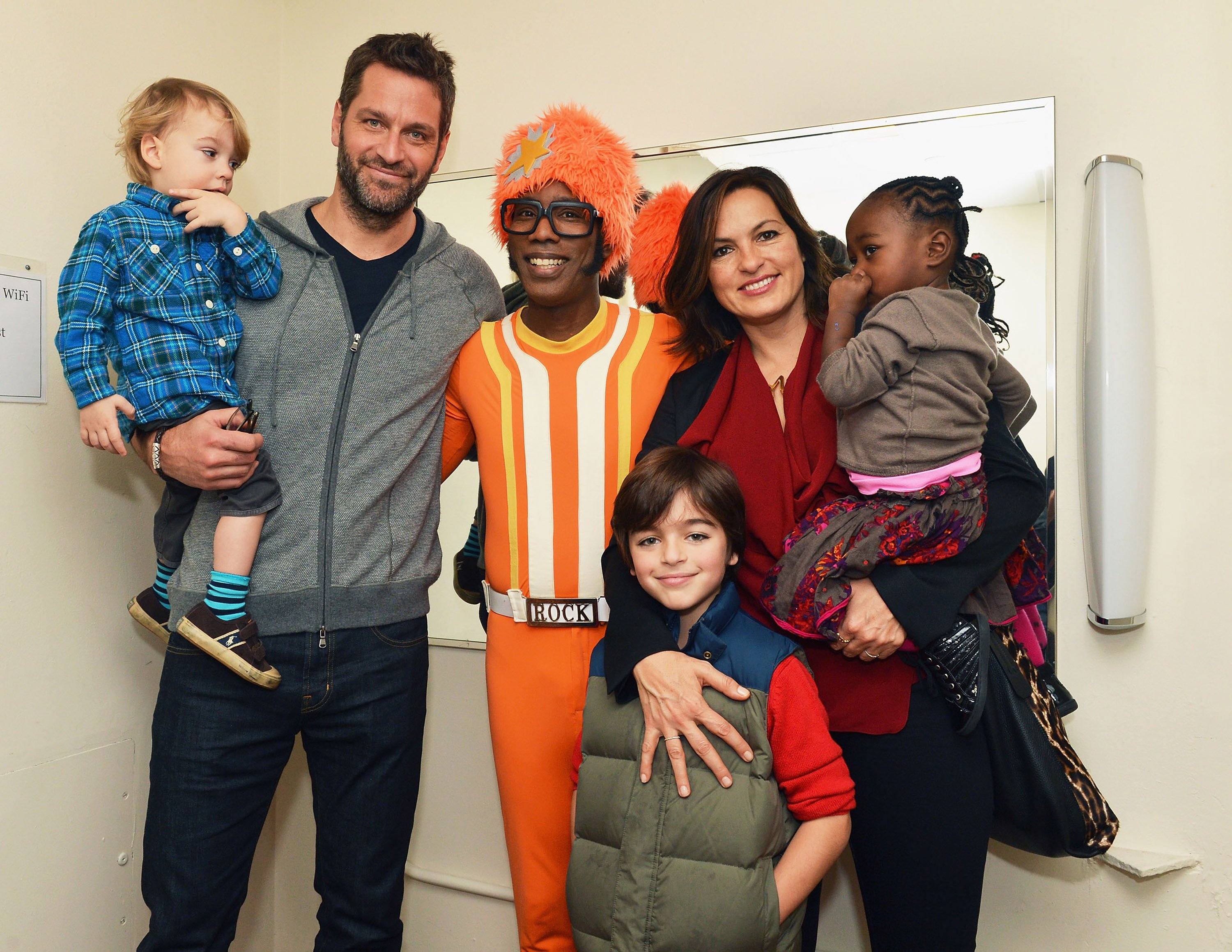 Peter Hermann, Mariska Hargitay and their kids August, Amaya and Andrew attend "Yo Gabba Gabba! Live!" on December 21, 2013 | Photo: GettyImages
18 YEARS AND COUNTING
On their 15th anniversary last June, Hermann, and Hargitay sat down with people to discuss the secret to their longlasting relationship. While Hermann says laughter has been an essential part of their marriage, Hargitay credits their ability to find common ground even when they're fighting.
Laughter, Hermann said, "it's the way we find our way back to each other." And continued:
"It's this fantastically, wonderfully ridiculous way that we can swing back and forth any number of times in any given day. But fundamentally we know we have the same destination."
"We know where we're headed, and it's good. And we know we'll get there together," he concluded.
Please fill in your e-mail so we can share with you our top stories!