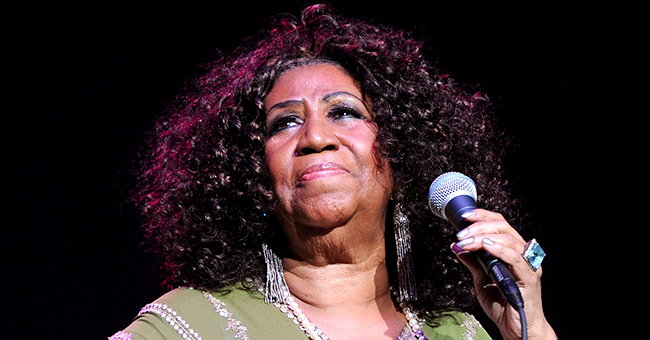 Getty Images
Aretha Franklin's Younger Sister Carolyn Was a Talented Songwriter Who Had a Beautiful Voice

While Aretha Franklin became a global sensation and is now known as one of the best artists in the whole world, her queer sister was also a talented singer and songwriter.
During a time where black singer-songwriters were often outshined by other acts, Carolyn Franklin's career suffered the same fate.
The youngest sister of Aretha Franklin, Carolyn was born in 1944 into a religious family. Her father was a renowned spiritual leader and civil rights activist named C.L. Franklin, who kept the same profession until his death in 1984.
Taking after their Father
The reverend was known as the "Million-Dollar-Voice," sharing his love for music with his family, and eventually, his three daughters, Aretha, Erma, and Carolyn.
While all three daughters ventured into the music industry, Erma and Carolyn did not become as successful as their sister Aretha. Understanding the fact that they may never reach the same success, Carolyn decided to stick to songwriting.
Collaborating as Sisters
In fact, Carolyn even wrote a couple of Aretha's best songs, including "Angel," "Without Love," and "Pullin." However, their best collaboration turned out to be the heartwrenching ballad "Ain't No Way," off the "Lady Soul" album, which sings about a lover who is clearly in love with someone else.
Thanks to Carolyn not reaching the same fame as her sister Aretha, she was able to write about the true desires of her heart despite growing up in a highly critical era.
She Lived a Great Life
Their sister Erma was once quoted to say that their sister Carolyn was a great woman who lived life the way she wanted to.
"I consider her a great woman… She went her own way, lived her own life, and found freedom in her individuality. She had no shame about her sexual preference and spoke the unvarnished truth."
On April 1988, Carolyn died of cancer at age 44. Her sister Aretha would later on suffer a similar fate, passing away on August 2018 after a long battle with pancreatic cancer of the neuroendocrine type at age 76.
Please fill in your e-mail so we can share with you our top stories!