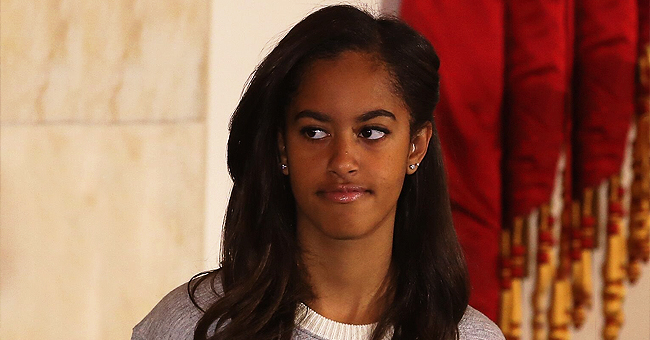 Getty Images
Malia Obama's Style Evolution since Leaving the White House
Malia Obama is all grown now, and she grew up right before America's eyes. The picture of a ten-year-old girl is still fresh in most people's minds, but it's a different picture from the 21-year old's present reality.
When Barrack Obama was sworn in as the president of the USA, Malia was only ten. Now the Harvard student is 21 years old and no longer wears ballet flats.
The world has watched her evolve from a little girl to a woman who is comfortable in her skin and fashion style.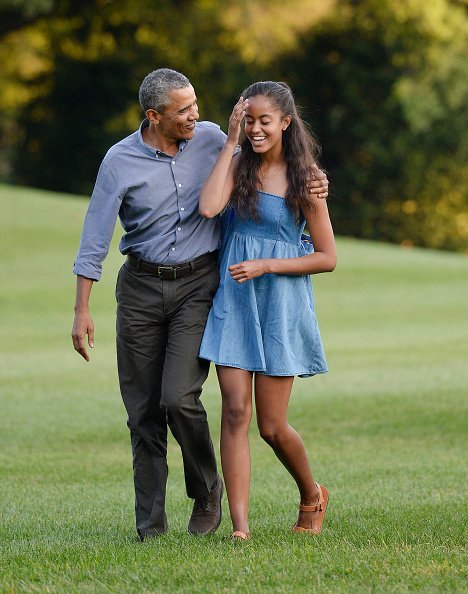 Barack Obama and daughter Malia Obama | Photo: Getty Images
Malia, 21 and sister, Sasha,18 have swapped their ballet flats, for trendy designer footwear; Malia, in particular, seems to favor boots. During her gap year before college, she was spotted several times in New York rocking shearling-lined 3.1 Phillip Lim ankle boots.
In the wake of Sasha's high school graduation, the former first family took a vacation to the South of France. The former first daughter wore a mind-blowing white halterneck blouse, leaving her back bare. She paired the outfit with white pants, strappy sandals, and a red suede Mansur Gavriel Mini Bucket Bag.
On the same trip, Malia and her younger sister, Sasha, were seen doing some shopping in France. Malia wore a chic black shirt with a little white embroidery, with a matching black denim jacket and high waisted shorts; she finished up with Dr. Martens boots.
Both girls, like their mother, former first lady, Michelle Obama, have opted for a chic, sophisticated and comfortable style. Malia blends classic with retro to give her the perfect mix.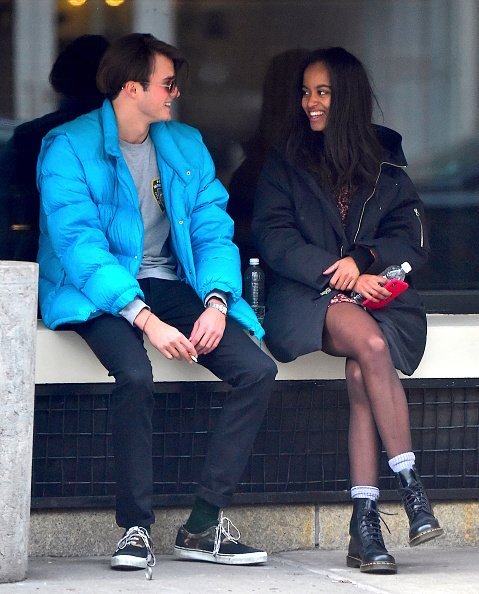 Rory Farquharson,Malia Obama are seen on January 20, 2018 in New York City | Photo: Getty Images
Fashion watchers had their eyes full while Malia interned in New York during her gap year. She evolved from that little girl to a young woman. She is rocking turtle necks, Alexander Wang shirt dresses and unlike her sister, Sasha, Malia usually opts for boots or sneakers
Whatever she wears, one thing is sure; the 21-year-old would always choose comfort over and above anything.
Despite their privileged childhood, in an interview, Barrack told People that the girls were never spoiled and got allowance only on the condition that they completed their chores. Sources from inside the White House stated that they made their beds themselves.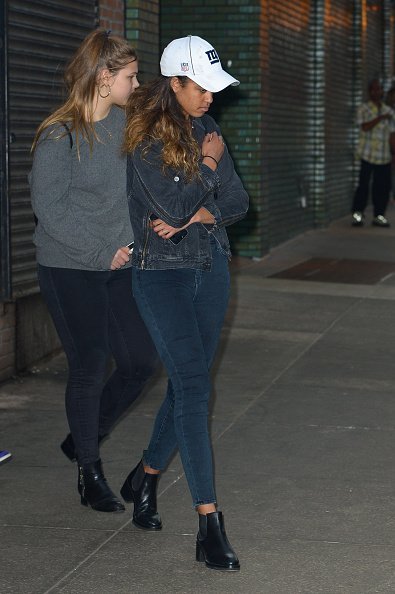 Malia Obama is seen on May 06, 2017 in New York City | Photo: Getty Images
Michelle Obama has always emphasized wanting to give her daughters the closest semblance to a normal life. Regardless, that normal life has been disturbed by a couple of rumors.
In 2016, a video of Malia appearing to be smoking marijuana surfaced, a few months later, she is pictured in a frat house where she drank a little too much.
None of these rumors deterred the first daughter from following her passion. It is not clear whether she wants to go into politics and follow her father's footsteps, but she has shown a keen interest in filmmaking.
In 2012, Michelle Obama told People,
"Malia has expressed some interest in filmmaking."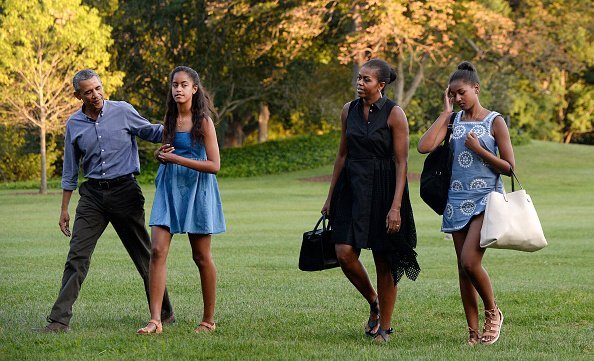 The Obamas arrive at the White House in Washington, D.C on August 23, 2015 upon their return from vacationing at Martha's Vineyard | Photo: Getty Images
She even got an internship job with Halle Berry and has worked on other sets like HBO's Girls. While she's been making all these moves, her fashion style has been garnering attention.
The New York Times wrote,
"For all the style credit Malia is garnering, there's still a sense that she is closely mirroring her trendsetting mother."
In 2017, it was reported that she "nails it" in the fashion department and is an apparent fan of the Vancouver-based retailer Aritzia. Malia Obama has grown into an admirable young woman, and the world is watching to see her next outfit.
Please fill in your e-mail so we can share with you our top stories!