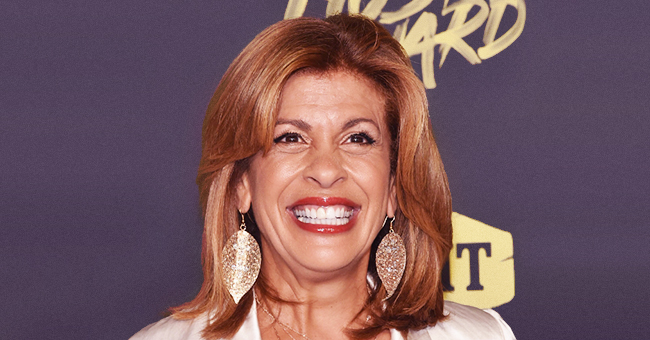 Getty Images
Hoda Kotb's Daughter Sweetly Sings 'Happy Birthday' to Her Assistant Kathy Ryan in New Video

Hoda 'Kotb's daughter, Haley Joy, is cute and has a perfect singing voice. The little girl warmed the hearts of her 'mother's followers with her rendition of the "Happy Birthday" song.
It's Kathleen Ryan's birthday, but Haley Joy stole the show with her beautiful singing voice. The little 'girl's mum, Hoda Kotb, shared a video to her Instagram, of her daughter singing the "Happy Birthday" song for Ryan.
In the video, Haley Joy, who was dressed in a denim jacket, a pink shirt, and cute pink glasses, sang without missing a line. She added,
"Happy birthday, dear Kathy Ryan," flawlessly, and ended by saying, "We love you."
Kotb's followers loved the little girl's performance, and they commented on how cute and adorable she looked. One follower wrote,
"Hoda, your daughter warms my heart," with a heart-shaped emoji, while Al Roker, commented, "Those glasses, I love them."
In 2017, the TV personality celebrated Ryan on Twitter with a home video that showed the celebrant with her and their "Today" family. The video had no audio except for background sound, and Kotb wrote alongside it, "Happy birthday, Kathy Ryan."
Kotb is very close to her "Today" family, and she recently got to hang out with Dylan Dreyer on the beach. The mums had a playdate for Haley Joy, and Dreyer's son, Calvin Bradley, and the daytime host called it,
"One of my fav days of the summer."
The mum-of-two has been on maternity leave from the daytime show since she welcomed her second daughter, Hope Catherine, in April, via adoption. Kotb shared the news on "Today," via a phone call, stating at the time, that she and Joel Schiffman, her longtime partner were excited about expanding their family.
The TV personality has used her time off to create memories with her daughters and based on a promo video released by NBC News the happy mum would return to work after the long Labor Day weekend.
In the promo clip which opened with, "the moment 'we've all been waiting for…the Today family reunited," also had a message from Kotb for the viewers. She said,
"I am excited, getting ready, setting my alarm, and 'can't wait to see you."
The TV host's fans are equally excited about seeing her, and after months with her children, Kotb is ready to share herself with the world again. She returns to NBC on Tuesday, September 3.
Please fill in your e-mail so we can share with you our top stories!