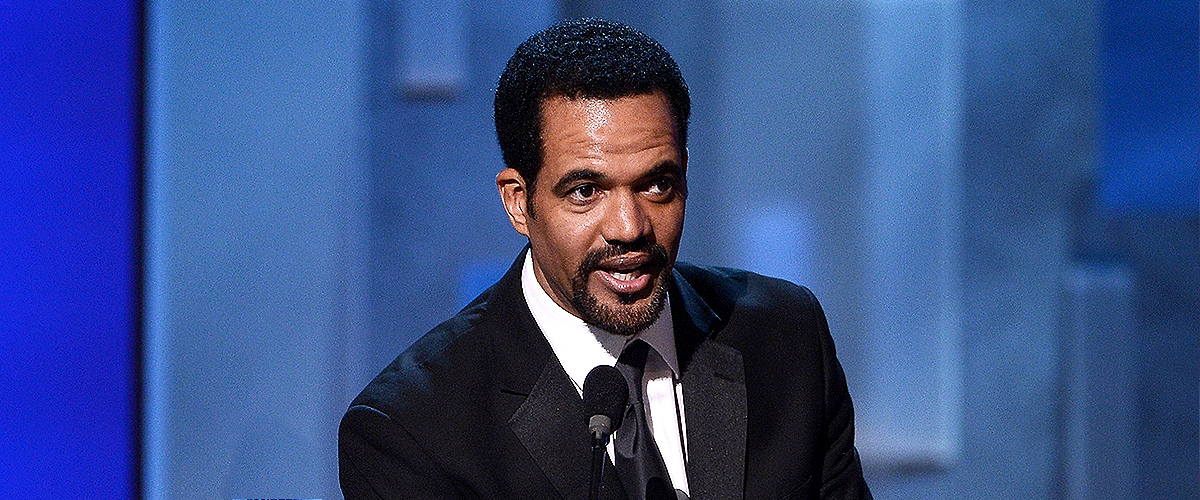 GettyImages
Meet Kristoff St. John's Fiancée Who's Still Mourning the Late Actor
Six months after the sudden passing of "Young & The Restless" actor Kristoff St. John, his fiancé Kseniya Mikhaleva is still coming to terms with his death. They were together for a year and were planning their wedding when the actor collapsed at his home. Here's their story.
The sudden death of Kristoff St. John on February 3 took the world by surprise.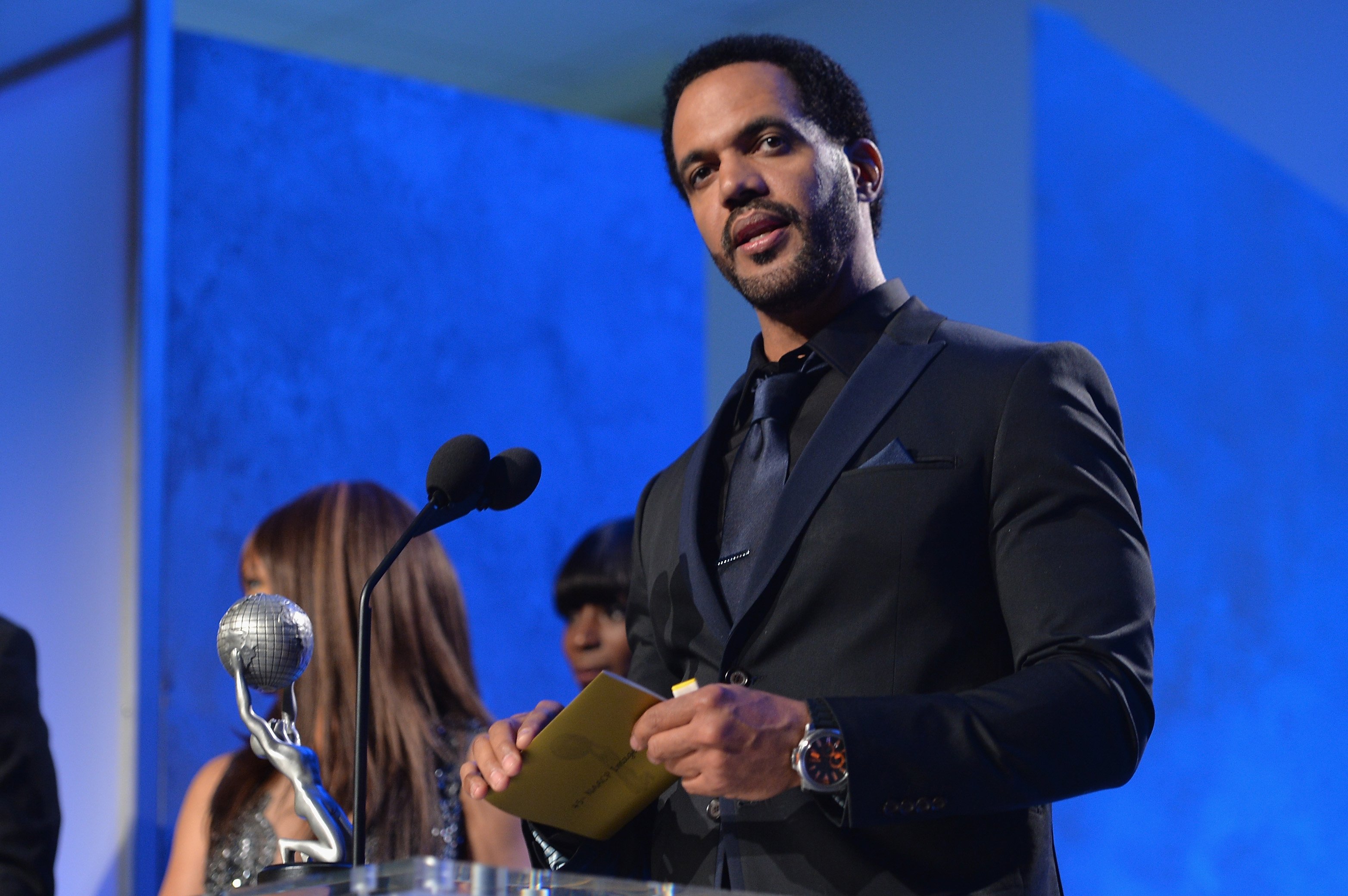 Kristoff St. John attends the 45th NAACP Awards Non-Televised Awards Ceremony at the Pasadena Civic Auditorium on February 21, 2014. | Photo: GettyImages
His family, friends, and fans were in disbelief for a while, and so was his fiancé of five months, Russian model Kseniya Mikhaleva.
Sadly, the heartbroken model wasn't even able to attend Kristoff's funeral due to some problems with her visa. And although she couldn't say goodbye to the man she loved, Mikhaleva has been able to move on with life, although she's still mourning her loss.
THE BEGINNING OF KRISTOFF & KSENIYA'S STORY
When Kristoff St. John went Instagram official with his new girlfriend in February 2018, he referred to their relationship as a "fresh start."
Although it is not clear when or how the couple met, Kristoff's pics with Kseniya were taken in Paris, France, where both had been vacationing at the start of the year.
"You never know what life will bring you," he captioned his post at the time, encouraging his fans to follow his new model girlfriend.
Since Kseniya, a model and college student, couldn't move from Moscow before ending her business degree, she and Kristoff started a long-distance relationship.
The actor often shared pics from his gorgeous girlfriend and filled her comment section with praises to her beauty and witty captions.
SUMMER LOVE AND A WHIRLWIND ENGAGEMENT
During the summer of 2018, Kseniya and Kristoff enjoyed a romantic summer vacation in Punta Cana, Dominican Republic.
There, they celebrated her birthday, and Kristoff made sure to mark the special occasions with roses and jewelry from Tiffany & Co.
"Distance is it just the road leading to each other," Kseniya captioned a photo with Kristoff before they went their separate ways once again, but only for a month.
In late August, the couple visited Cancun, Mexico, and there Kristoff proposed with a square-cut diamond ring.
He took to Instagram to share the news by posting a series of pics including one of the ring, one of their intertwined hands, and several more of the couple embracing each other.
"She said yes," he added in one of his captions.
Mikhaleva, on the other hand, shared one of the pics with the caption: "Happiness is when you found the person who was looking for you, @kristoffstjohn."
Then on December Kristoff flew to Moscow to welcome the New Year with Kseniya, and most of his fans pointed out they've never seen him that happy since the passing of his son four years ago.
KRISTOFF'S DEATH
After police confirmed that St. John was found dead at his home in Woodland Hills on February 3, Kseniya took to Instagram to share a heartbreaking post mourning his late husband-to-be.
She wrote:
"You were the light for me, and for many people, you were the kindest person I've ever met. You were a talented actor, a loving father, and a friend with a golden heart. Your soul and spirit always with me. I wish I could have been there to let you know how much you mean to me. You are deep in my heart. I'm praying for your family. Rest in paradise RIP."
A few days later, Kseniya announced that she would be unable to attend her fiancé's funeral service and memorial because her visa was denied.
"Several weeks ago, I applied for an 'emergency' visa for the funeral to say goodbye, my fiancé and beloved. The reply from the Embassy was 'No,'" she explained in her post.
The Russian beauty added that she was heartbroken after realizing she wouldn't have the opportunity to say goodbye and put flowers on his grave.
"Fly, my love, and finally find peace," she concluded.
REMEMBERING THE LATE ACTOR
Although Kseniya has been busy working for several designers in Moscow, Paris, and Italy, the gorgeous model constantly shares her deepest thoughts on life and love on her Instagram account.
Mostly, her texts seem to evoke her time with Kristoff and how much she learned from him.
On the day St. John would have celebrated his 53rd birthday, Kseniya made sure to honor his memory with a lengthy post where she mentioned that thanks to Kristoff, she believes twin flames exist.
She also added that the world would be a better place if more men were like her late fiancé, and praised his golden heart, family values, and respect for women.
"The world is different now; people are different in it. You filled this world, but without you, it was empty," she wrote. "Look out of heaven and protect me. I know you will do it. Happy Birthday."
KRISTOFF'S CAUSE OF DEATH
Although it was initially speculated that the actor had committed suicide, then that he suffered an overdose, the Los Angeles County coroner's office listed his death as an accident caused by "hypertrophic heart disease," an abnormal thickening of the heart muscle.
The speculation about Kristoff's death started because he had been struggling with mental health issues in the past years and was still grieving the death by suicide of his son Julian.
One of Kristoff's latest moves on social media was to retweet a post about losing a child that said, "Grieving the loss of a child is a process. It begins on the day your child passes and ends the day the parent joins them."
"Never a truer word was spoke. Thanks for posting this." St. John added.
St. John is also survived by his daughter Paris and Lola.
Please fill in your e-mail so we can share with you our top stories!