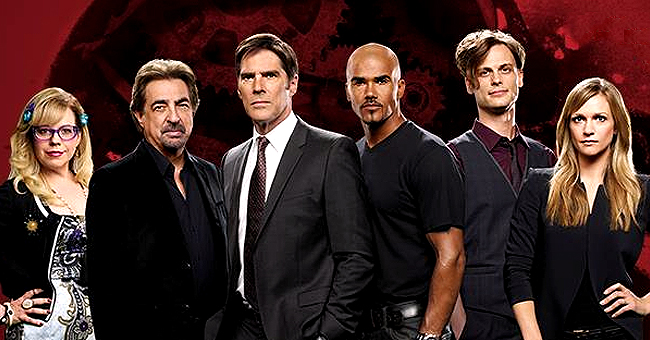 Facebook/CriminalMinds
Here's What 'Criminal Minds' Cast Looked like in Their Childhood

The faces of the "Criminal Minds" cast may be familiar to many, but would you recognize your favorite characters as children? An adorable trip down memory lane while we recap on their characters.
On January 10, 2019, "Criminal Minds" got renewed for its fifteenth and final season. Since the show's premiere on September 22, 2005, it became a rating hit for CBS and regularly featured as one of the network's most-watched shows over the past decade.
As part of the FBI's Behavioral Analysis Unit (BAU), a group of behavioral profilers uses behavioral analysis and profiling to investigate crimes. The story follows the cases and the personal lives of the team members, which underwent several character changes throughout the show's run.
The show's atmosphere, pacing, characterization, directing, writing, and acting not only received critical acclaim but allowed the viewers to get pulled into their world and connect with their favorite characters.
Getting pulled into their world going as far back as their childhood, we compiled some real-life childhood pictures of the show's favorite characters. Since a picture paints a thousand words, can you guess who is who?
THOMAS GIBSON
As one of the show's original cast members, Thomas Gibson starred as the BAU unit chief and senior supervisory special agent, Aaron Hotchner from season 1 -12.
A former prosecutor, Aaron struggled balancing the demands of being unit chief with family life. Consequently, his wife, Haley Brooks (Meredith Monroe) divorced him during the show's third season.
Tragedy struck in season 5 when a fugitive serial killer murdered Aaron's ex-wife. Throughout the following seasons, Aaron struggled with being a single father to his young son, Jack, while Aaron dedicated his time in finding his ex-wife's killer, George Foyet (C. Thomas Howell), known as "The Boston Reaper."
Early in the show's 12th season, Aaron got written out of the show after an on-set altercation. During this time, Aaron and Jack went into witness protection after a serial killer from a previous BAU case, "Mr. Scratch" Peter Lewis, went after Aaron's son.
LOLA GLAUDINI
Lola starred as Supervisory Special Agent Elle Greenaway from the show's very first episode. As an expert in sexual offense crimes, Elle came up against more than she could handle during the first season's finale.
After being shot by an unsub, Elle suffered severe emotional trauma but returned to work without working through her issues.
Several episodes into the second season, Elle cracked and murdered a suspect in cold blood while alone on a stakeout of a suspected serial rapist.
Even though she got cleared by local police, Aaron didn't trust her ability as a profiler anymore, and she resigned.
SHEMAR MOORE
As special supervisory Agent Derek Morgan, Shemar Moore brought a unique perspective to the team and got known for his special but platonic relationship with Penelope Garcia, the team's talented technical analyst.
With a history of juvenile delinquency, Derek grew up in Chicago and struggled throughout his 12 seasons run on the show in dealing with being molested by Carl Buford, the man that rescued him for a life of crime and mentored Derek.
A talented football player, Derek got forced to look for another career of a debilitating injury. He joined the Chicago Police Department's bomb squad and then joined the FBI before he got assigned to the BAU.
In season 11, a hitman whom Derek put away, Giuseppe Montolo's father kidnapped and tortured Derek for revenge. After Derek managed to escape, he learned of his girlfriend, Savannah's pregnancy and left the BAU to take care of Savannah and their son.
MATTHEW GRAY GUBLER
As the genius of the team, supervisory special agent Spencer Reid holds a Ph.D. in mathematics, engineering, chemistry, and bachelor of arts degrees in sociology and psychology. With an eidetic memory and an IQ of 187, other members of the team often feel intimidated by his knowledge even though it's not Spencer's intention.
On a personal level, Spencer faced unique challenges with his mother, Diana Reid (Jane Lynch), who suffers from schizophrenia and committed to a mental institution.
During the show's eighth season, Spencer faced personal loss when he fell in love with a woman who got stalked, kidnapped and eventually killed by her captor.
Spencer also had a crush on special agent Jennifer Jareau that developed into a close and platonic relationship between them as the show progressed. Before Spencer left the show during its eleventh season, Jennifer referred to Spencer as her "little brother" and later became the godfather to her son, Henry.
A.J. COOK
From the first until the fifth season, A.J. starred as the BAU's communications liaison, Jennifer "J.J. Jareau. Both her sons on the show, Henry and Michael are also her real-life sons, and she initially left the show in its sixth season when she got forced to accept a promotion at the Pentagon.
During the show's seventh season, Jennifer returned as a supervisory special agent and helped to fake and cover-up fellow supervisory special agent Emily Prentiss' death.
When Jennifer got pregnant with her second child, she briefly left the show in season 10 and returned a few episodes into season eleven.
KRISTEN VANGSNESS
Kristen became a fixture on the show since its second season as the BAU's communications liaison and technical analyst, Penelope Garcia.
With a history as an underground hacker, Penelope uses her skills to help the team to narrow down and find suspects after she got offered a choice: work for the BAU or go to jail.
Penelope lost her parents during her teen years after she failed to keep her curfew and they got killed by a drunk driver while out looking for her.
In season 3, Penelope almost died after being lured on a date by Jason Clark Battle and being shot, while she got kidnapped in season 13. "Baby Girl," as Derek Morgan often called, is also the godmother of his son, Hank, and also of Jennifer's son, Henry.
PAGET BREWSTER
Paget Brewster joined "Criminal Minds" in season 2 as supervisory special agent Emily Prentiss after SSA Elle Greenaway left the unit.
Fluent in several languages including Greek, French, Arabic, and Spanish, everyone thought she died after being held hostage in season 6. It later got revealed that Jennifer helped fake her death for her protection and returns alive during the premiere of season 7.
Until season 12, Emily occasionally turned to the show after accepting a post at London's Interpol office during the final episode of season 7. Emily returned as a regular in the 12th season when she got appointed as the new unit chief.
JOE MANTEGNA
Even though Joe Mantegna joined the show as the highly experienced senior supervisory special agent, David Rossi in season 3, he went into early retirement in 1997 to go on lecture tours and write books.
He returned to fill in when SSA Jason Gideon left the BAU in 2007 and reconnected with his first wife, Carolyn Baker in season 7. However, Carolyn died after taking a drug overdose when she got diagnosed with ALS (Lou Gehrig's disease).
The same season also revealed David's secret relationship with Section Chief Erin Strauss, who also murdered by a killer they pursued, "The Replicator."
Season 8 revealed that David served as a Marine in Vietnam, while season 10 saw David find out about his daughter with his second wife. The following season he reunited with his second wife when they decided to give their relationship another chance.
RACHEL NICHOLS
Rachel Nichols stepped in as FBI cadet and special agent Ashley Seaver after SSA Jennifer Jareau accepted the Pentagon promotion in season 6.
Chosen to join the team due to her unique background, Ashley's father, Charles Beauchamp got known as the "Redmond Ripper" who murdered dozens of women before the BAU caught him.
During season 6, Ashley graduated from the Academy and joined the team as a probationary agent before she got transferred to the domestic trafficking task force in season seven's premiere episode.
JEANNE TRIPPLEHORN
The linguistics expert and supervisory special agent, Alex Blake, played by Jeannie Tripplehorn, starred in season eight and nine of "Criminal Minds."
While previously part of the BAU, Alex left after the 2001 anthrax attacks and came back to the task force after SSA Emily Prentiss transferred to London's Interpol office.
During an emotional season 9 finale, Spencer Reid got shot by a group of corrupt sheriff deputies while they worked on a difficult case in Texas.
Afterward, Alex escorted Spencer back to his apartment and told him that her experience during the case brought back painful memories of her son's death and that Spencer reminded her of her son. Alex put her credentials in Spencer's bag before she left the apartment, got into a taxi, and never came back.
JENNIFER LOVE HEWITT
Fans of the show will remember that Jennifer starred as the former FBI undercover agent and SSA Kate Callahan in season 10.
She stood out for her undercover work with the FBI and landed a job with the BAU. Although Kate and her husband, Chris only had their first biological child at the end of season 10, they already were the guardians of Meg, Kate's teenage niece. They raised her from infancy after her parents died in the September 11, 2001, terrorist attacks.
Kate decided to take a year off from the BAU to raise her baby but hasn't returned to the show since. However, show producer Erica Messer stated that "Kate" is welcome to return to the show.
AISHA TYLER
Since landing the role of SSA, forensic psychologist Tara Lewis in season eleven, Aisha became a regular on the show.
A former member of the FBI, Tara wanted to study psychopaths in detail. With an eye on forensic psychology combined with her experience as an FBI agent, Tara's talents shined through when she interviewed the most psychotic of killers.
Tara replaced Kate and J.J. when they left the BAU on maternity leave during the eleventh season.
Relatedly, with fans gearing up for the premiere of the show's final season in 2020, things have already come to a bittersweet end.
In May 2019, the cast and crew of "Criminal Minds" decided to say their farewells to their loyal fans and shared emotional pictures of the occasion on social media.
The time has come for the cast and crew of "Criminal Minds" to say their farewells. Fortunately (or unfortunately), fans won't have to do so until 2020. Still, the cast is already shedding their tears on social media.
Recently, fans learned that their favorite show will be premiering its final season in 2020. Along with the bittersweet news, they also got hit with a ton of social media posts from their favorite cast members.
Please fill in your e-mail so we can share with you our top stories!