Melania Trump's Sister Ines Knauss Shared FLOTUS' Ocean Drive Cover Photo after Trudeau Cheek Kiss
Melania Trump's sister shares a throwback picture of the First Lady in her modelling days.
Melania Trump has always made it clear that despite being the First Lady of the United States, she wants to maintain as much privacy as she can for herself and her family
This is true especially when it comes to her sister, Ines Knauss. The two share a close relationship. However, it is reported that Trump and Knauss have only ever been photographed together a few times.
Knauss is active on both Facebook and Instagram. Although she doesn't post recent pictures with her sister, she often shares pictures of Trump in her modeling days. 
Recently, she shared a picture of Trump on the cover of a magazine with the caption:
"#Melania on the OCEAN DRiVE cover"
Wearing a bikini, with the ocean in the background, many fans have commented on the post, admiring her beauty.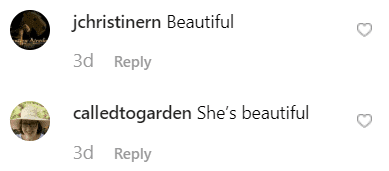 Trump and Knauss grew up in Slovenia. In the 1990's they traveled to Milan, where she studied to be a fashion designer.
In an interview, French photographer Ale de Basseville, recalls Knauss early career saying:
"She really wanted to be in fashion but didn't know how to break in. Ines wasn't like the other girls you would meet there, who behave like queens. She was really polite and very mellow."
Tweeting one of her sister's drawings, Trump labels the piece "The Art of Gossip."
art of gossip #courtesy of #artist ines knauss pic.twitter.com/SnsQIJ1bWC

— MELANIA TRUMP (@MELANIATRUMP) August 6, 2014
In the 1990s, shortly after Trump signed with Paolo Zampolli's modeling agency. Knauss moved to New York. It has been speculated that she often gives Trump fashion advice.
However, a spokeswoman for the White House disputes such claims, saying:
"Mrs. Trump and her sister are very close, but she is not who helps her with styling her wardrobe."
According to W Magazine, the sisters maintain a close relationship because they have always lived with a few blocks of each other, both residing in President Donald Trump's in midtown Manhattan properties.