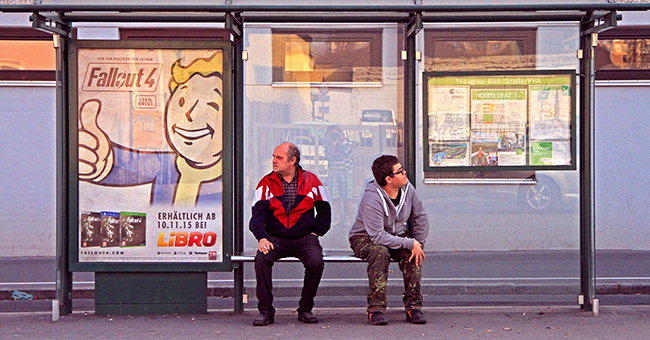 shutterstock.com
Daily Joke: On a Bus Stop, a Man with a Stutter Asks the Time but Gets No Response

An man is waiting for the bus when he curiously asks someone for the time. Maybe it was his stutter or his appearance, but the man got no reply.
Crouched low, the man asked,
"E-e-excuse m-me, w-w-what t-time is it?"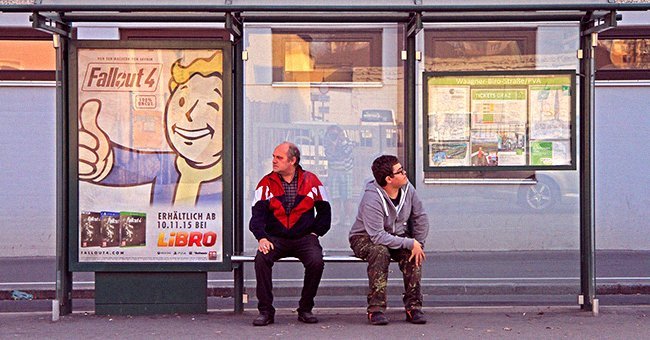 A man with a stutter conversing with another man at a bus station | Photo: Shutterstock
The other man, however, didn't reply, causing the stuttering man to ask his question again and this time get a bit louder.
"E-excuse m-m-me, c-can y-you t-t-tell me w-what t-time it is?" he said.
Once again, the other man didn't reply nor acknowledge that he heard him. Thinking the man had chosen to ignore him, the stuttering man angrily walked away.
Curiously, a third man who had keenly observed the whole exchange was a bit concerned, so he walked close to the silent man and asked:
"Why didn't you just answer the man's question?"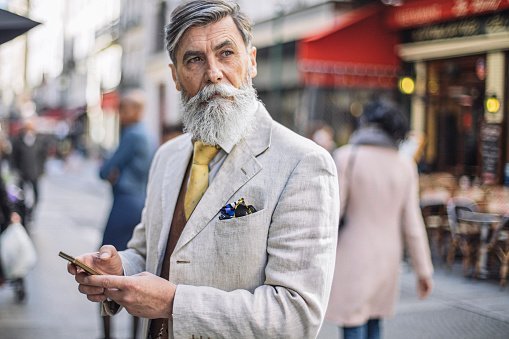 A man with a stutter in the middle of asking another man for directions | Photo: Getty Images
The silent man said,
"Th-there w-w-would have b-been a f-fight."
LOL!
A BUS DRIVER IS CHARGED TO COURT ON ACCOUNT OF MURDERING 23 CHILDREN AND 5 ADULTS
It was the day for the accused driver's trial. There, the judge curiously asked for the reason he killed the innocent people. Forlorn, the bus driver quietly answered:
"I didn't meen to! It was by mistake!"
"How did it happen?" the judge further questioned.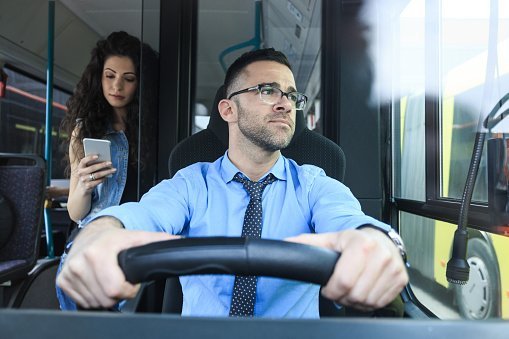 A bus driver who is being charged to court is at work | Photo: Getty Images
In reply to the Judge's question, the driver said:
"Well, I was driving to a bus station, but suddenly, on the road, I saw a cow!
I swerved in to the woods and hit a tree! I managed to escape, but all the other people just didn't make in time... the bus exploded, and all the people died with it…"
"Why did you not just run over the cow?" the judge further asked.
"I tried! But the cow ran into the woods!" the driver said, barely able to hold back his tears.
Source: eBaum's World, UpJoke.
Please fill in your e-mail so we can share with you our top stories!