'The View' Co-Host Meghan McCain Slams Ivanka Trump, Jared Kushner after Trump Infighting Report
Meghan McCain condemns President Donald Trump's children amid allegations that the siblings are fighting for power in the White House
Recently, The Atlantic published an article chronicling the Trump family's rise to power in the White House. The article details various stories, which reveals that siblings, Ivanka Trump and Donald Trump Jr are vying for political power.
The Atlantic alleges that in an attempt to take each other down for the top spot in the White House, Ivanka and Donald Jr have planted negative stories about each other in the press.
On an episode of "The View," the hosts sat down to discuss the allegations of sibling rivalry in the White House. 
Leading the conversation Abby Huntsman admits that reading about Trump's family dynamics at different periods in time, she felt particularly sorry for his children. Much to the appall of her co-hosts, she explains herself saying:
"They grew up on reality television…we don't know what they went throw because we were not in their shoes."
Cutting her off, Meghan McCain showed no empathy to Huntsman's defense saying:
"No offense, they crashed my dad's funeral. They get nothing from me…They're not good people."
Calling it a fight for a "political dynasty," the hosts questioned Ivanka and Donald Jr's ability to take on such high powered political positions. McCain was particularly critical of Ivanka, adding:
"I still don't know what she does all day. I know she does women's initiatives but that's all very nebulous."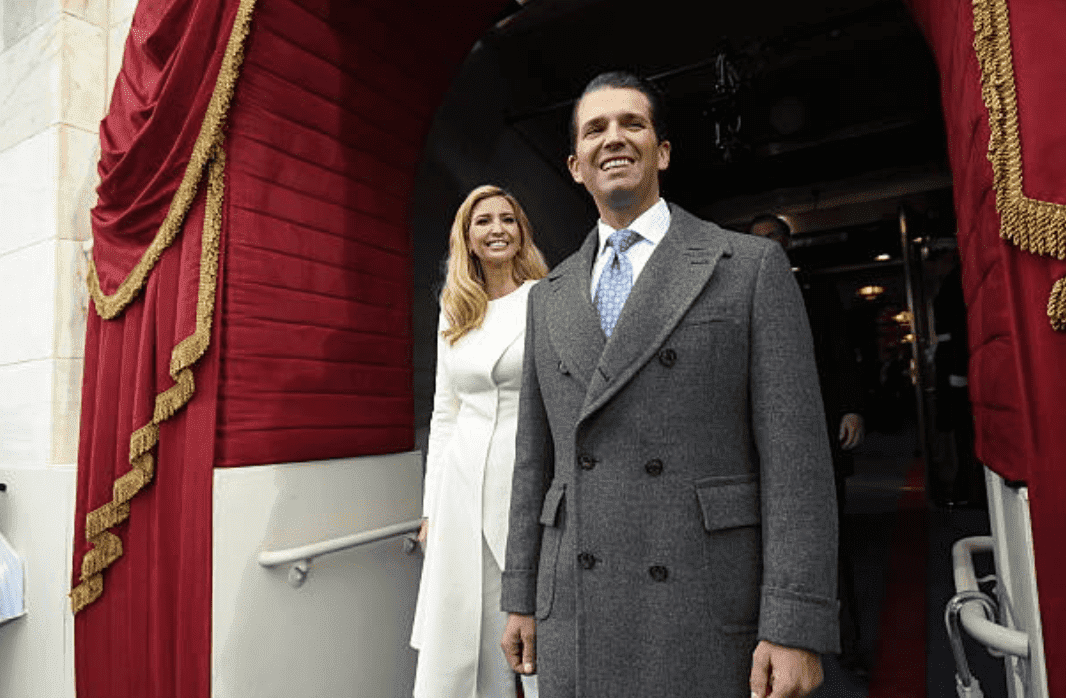 Speaking to PEOPLE, Jessica Ditto, a spokesperson for the White House explains:
"The idea that the hosts of "The View" or a reporter at The Atlantic have any factual reads on what goes on within the Trump family is completely asinine. All of this is false and a flimsy single anonymous source will not succeed at creating a rift in the family."
McCain has never hidden her dislike for the Trump family, stems from a longstanding feud with her father, the late Senator John McCain.
She stands by the claims in The Atlantic arguing that she trusts the journalist who wrote the piece and doesn't question the validity of the article.