President Trump Slammed for Photo of Himself & Melania on 9/11 Anniversary but Obama Did the Same
President Donald Trump sparked outrage after sharing a photo of himself and first lady Melania Trump to commemorate the 18th anniversary of the 9/11 terror attacks, the same thing former President Obama did during his administration.
Trump joined the nation in mourning thousands of victims who lost their lives in the September 11, 2001, coordinated terror attacks.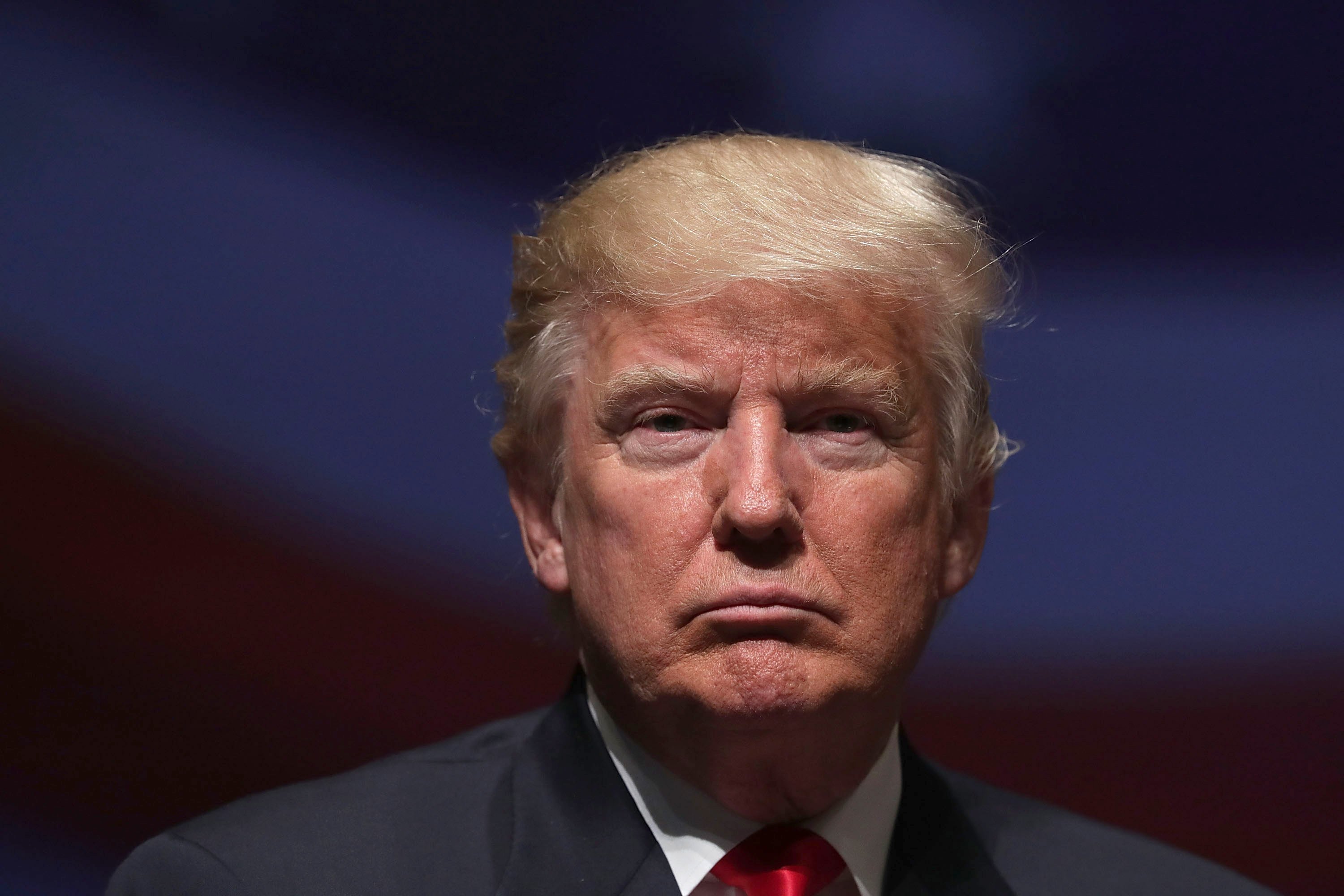 Taking to Twitter, the president shared a photo in which he and Melania stood solemnly on a platform overlooking a field. Inscribed on the image were the words: "We will never forget. 9.11.01" and signed "President Donald J. Trump."
While some Twitter users praised Trump for paying tribute to the slain, many took offense with how he chose to do it. The fact that the president used a picture of himself did not sit down well with netizens, and they let him know with their replies.
ONLINE OUTRAGE
"Fixed it. It's not all about you, shocking, I know!" wrote one person who took the pain to edit the original photo, leaving Trump and Melania out. "This day is for all the victims, first responders, volunteers, and their families!"
"Of course he has to make it about himself," echoed another.
A third tweeter recalled Trump's initial response to the tragedy 18 years ago:
"Never forget that on 9/11, Donald Trump was bragging that he now had the tallest building in lower Manhattan."
OBAMA'S SIMILAR EXPERIENCE
While Trump has faced a lot of bashing for his tweet, Obama faced something similar four years ago as well.
At the time, Obama shared a picture of himself standing alone at the North Memorial Pool of the National September 11 Memorial in New York City. Behind him were then-first lady Michelle Obama and former President George W. Bush, who was in office when the attacks took place.
"The events of September 11, 2001, left a permanent mark on the spirit of every American," Obama had captioned the post but ended up getting some negative remarks thrown his way.
"I'd love to see you commemorate or celebrate anything in America without posting a picture of yourself," one Twitter user scolded. "It's not about you."
Others described him as a "narcissist" who "never misses a good photo op."
MORE CRITICISM FOR TRUMP
Although it is expected that political figures will always have non-supporters, Trump seems to be attracting higher criticism for his perceived insensitivity towards 9/11.
A
CNN Analysis
noted that the president started September 11, 2019, with his trademark
Twitter rants
, this time rubbishing a Washington Post/ABC News poll that placed him 15 points behind former Vice President Joe Biden in the 2020 elections.
POOR TIMING
While the nation mourned nearly 3,000 Americans that lost their lives in the terrorist attacks spearheaded by al-Qaeda operatives, Trump was tweeting:
"If it weren't for the never ending Fake News about me, and with all that I have done (more than any other President in the first 2 1/2 years!), I would be leading the "Partners" of the LameStream Media by 20 points. Sorry, but true!"
OBAMA'S CONTRASTING MESSAGE
Even when he paid tribute to the fallen by laying a wreath at the Pentagon, Trump couldn't help delivering a speech that reeked heavily of one thing: himself.
The president's reactions stand in sharp contrast to Obama's message on the solemn occasion. The former president used his Twitter account to spotlight a story about volunteers commemorating 9/11 with a day of service on New York's Ellis Island.
Obama wrote:
"As we remember those we lost on 9/11, we also remember the spirit of unity and togetherness that defined the weeks and months after. On this day of service, I'm reflecting on all those still working to embrace that spirit, today and every day."