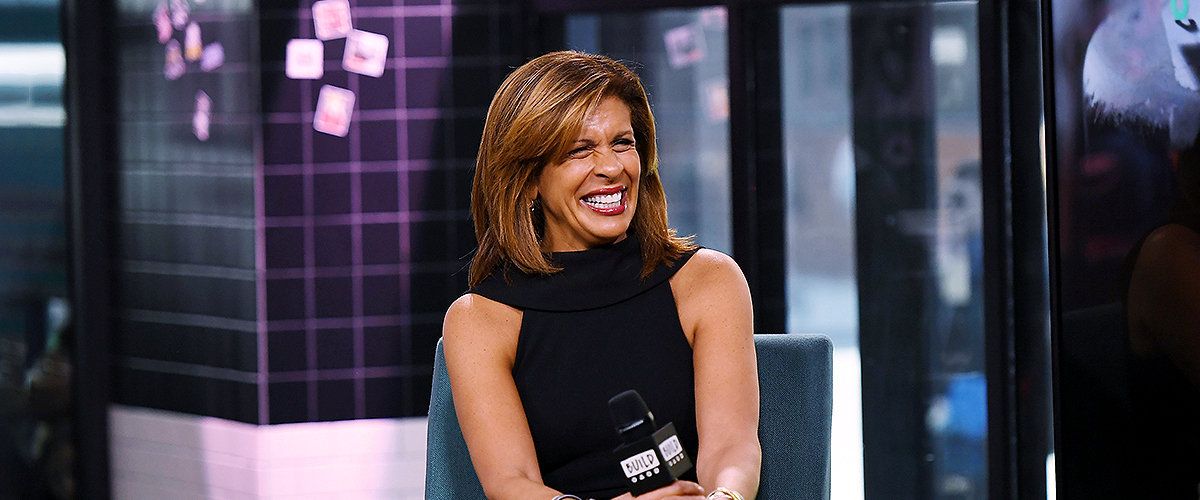 Getty Images
'Today' Fans Think Hoda Kotb Looks Thinner After Her Return from Maternity Leave

"Today" show host, Hoda Kotb, is finally back from maternity leave. Fans of Kotb's were amazed by how stunning the star looked on her return.
Talk show host, Hoda Kotb took a break from television and the "Today" show after the birth of her second daughter, Hope Catherine back in April. Now the new mom is finally returning to work.
Much to the delight of her fans, Kotb appeared back on the show after her maternity leave ended. She had been away for five months and her return helped boost "Today" show's rating past "Good Morning America."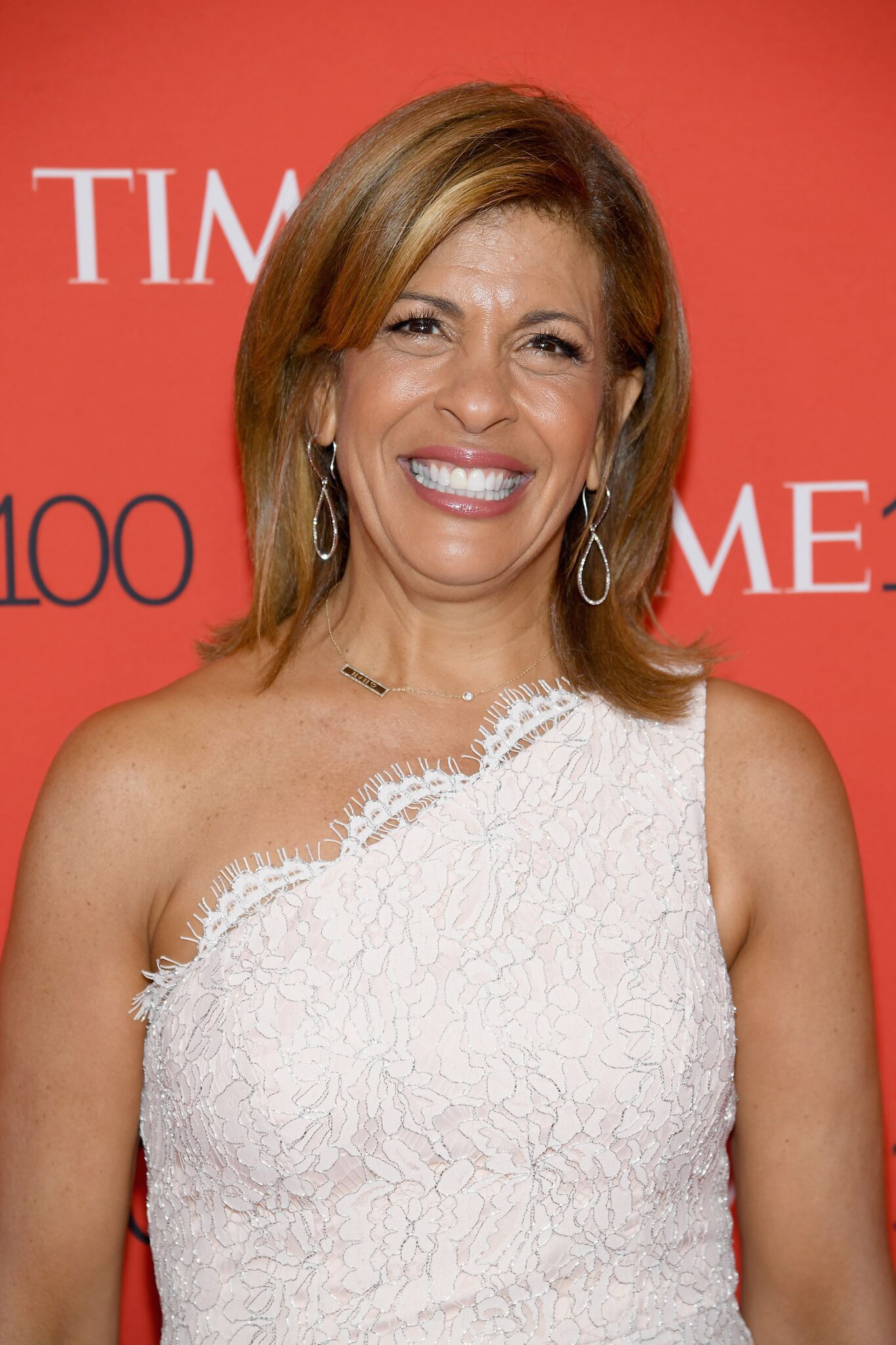 elevision host Hoda Kotb attends the 2018 Time 100 Gala at Jazz at Lincoln Center | Getty Images
During the opening of the show, Kotb chatted happily with her co-host Meredith Vieira. During the chat, she said:
"I came back to work after five months, and I was going through my clothes to wear things and I realized something major," said Kotb. "All of my dresses are eights and they're all tight. I had to do all tens! I'm up to tens! I love a ten!"
Meredith however, interrupted her with positive reinforcement saying the "number doesn't matter." She went on to say that Kotb is "gorgeous" and "it is what it is."
The "Today" show posted a clip of the conversation on the "Hoda and Jenna" Instagram page. The post garnered over forty-one thousand likes.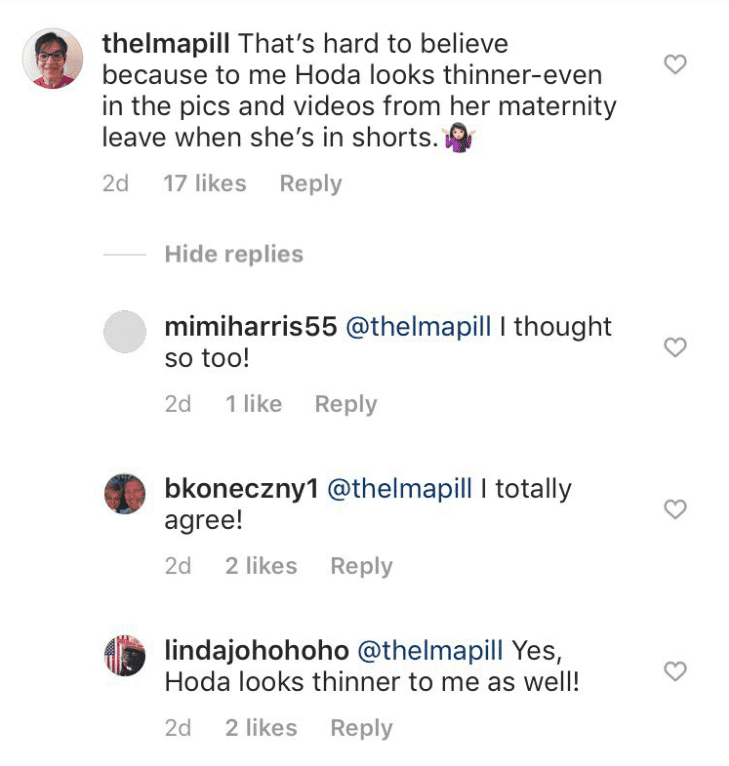 Instagram comments from fans of Hoda Kotb | Instagram: @hodaandjenna
Fans flooded the comments section with support for Hoda. Many commented that she looked much thinner now than she did before.
While others simply agreed with Meredith. Many posted positive reinforcement and marveled at how positive Kotb was towards her weight gain.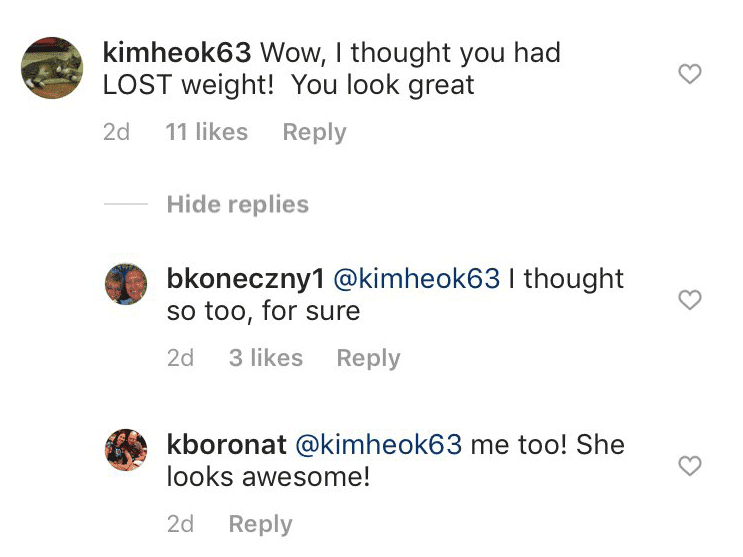 More comments insisting Hoda Kotb looks skinnier | Instagram: @hodaandjenna
"Proof positive you are happy with your life. 10 is great!! And you are a perfect 10!!" commented one fan. Another added, "Seriously, Hoda you're great!"
Besides fans commenting on Hoda's looks and weight, fans were also super impressed with the easy banter between her and Meredith. Many were blown away by their cute conversation.

Another fan comment complimenting Hoda Kotb | Instagram: @hodaandjenna
"Hoda and Meredith are like two peas in a pod. Omg cuteness overload lol," wrote a fan of the show.
Please fill in your e-mail so we can share with you our top stories!