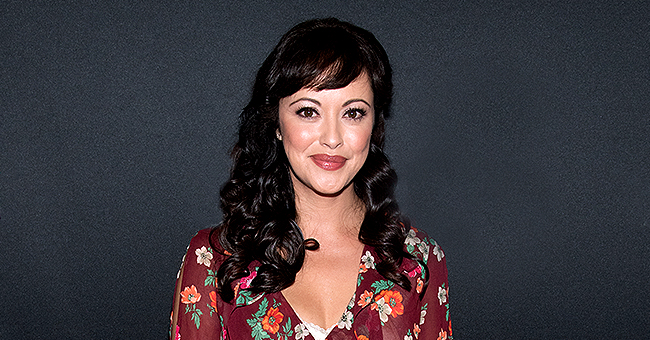 GettyImages
'Blue Bloods' Marisa Ramirez Shares about Daughter Violet's First 2 Days of Pre-Kindergarten
Marisa Ramirez opened up on Instagram about her daughter's first days of pre-k3, and it's not all sunshine and rainbows.
Marisa Ramirez of "Blue Blood" fame is discovering that some things will break her heart as a mother, and one of them is having to leave her 3-year-old daughter, Violet Rae, at school.
In a new post on Instagram, the actress revealed that the first days of pre-k3 had not gone very well. In the accompanying caption of a photo of her daughter dressed in a black gown, red cardigan, knee-length white socks, and black school shoes, the actress wrote,
"First day of pre-k3 was a breeze! Day 2, not so great."
She continued,
"Let's be real, I left my Heart in a room, and I'm counting the minutes [till I] hug her again."
Fellow moms who follow the actress took to the comment section to offer words of comfort and compliment Violet. One person wrote, "So cute, and it will get easier," while another commented, "It's hard to see them grow up; it happens so fast. She is adorable."
Ramirez gave birth to her daughter in May 2016. In a Twitter post at the time, she wrote alongside a photo of the then-newborn,
"She's here! Little miss Violet Rae, born on Sunday 29th. She is so happy and healthy, and we are so in love."
In January of 2016, the TV star shared the news of her pregnancy with People but failed to mention the name of the man who fathered her child; it remains a closely guarded secret. What Ramirez did, was praise her "Blue Blood" family for being there to help her transition to motherhood.
The "Spartacus: Blood and Sand," star joined the police procedural drama in 2013 and played the role of "Maria Baez" the partner of "Danny Reagan," performed by Donny Wahlberg, who danced when he heard his on-screen partner was going to be a mom.
In her younger years, Ramirez modeled and traveled the world to places like Hong Kong Italy, Singapore, and Australia. Upon returning to the United States, she chose to pursue acting full time.
The mom-of-one has starred in TV series like "CSI: Miami," "Port Charles," "The Mentalist," and "Bones."
The Mexican-American actress has had some minor movie roles, but TV remains her forte. She has embraced life as a single mother and is dedicated to raising Violet alone, and on her terms.
Please fill in your e-mail so we can share with you our top stories!