Celebrity Couples Who Got Back Together after a Breakup or Divorce
When it comes to love, celebrities also make mistakes and go through heartbreak like every other regular person. Sometimes, they even split up or get divorced form their soulmate, just to get back together again.
Celebrities are often put on a pedestal and thought of as untouchable and perfect creatures that have it all figured out.
But everything is not what it seems.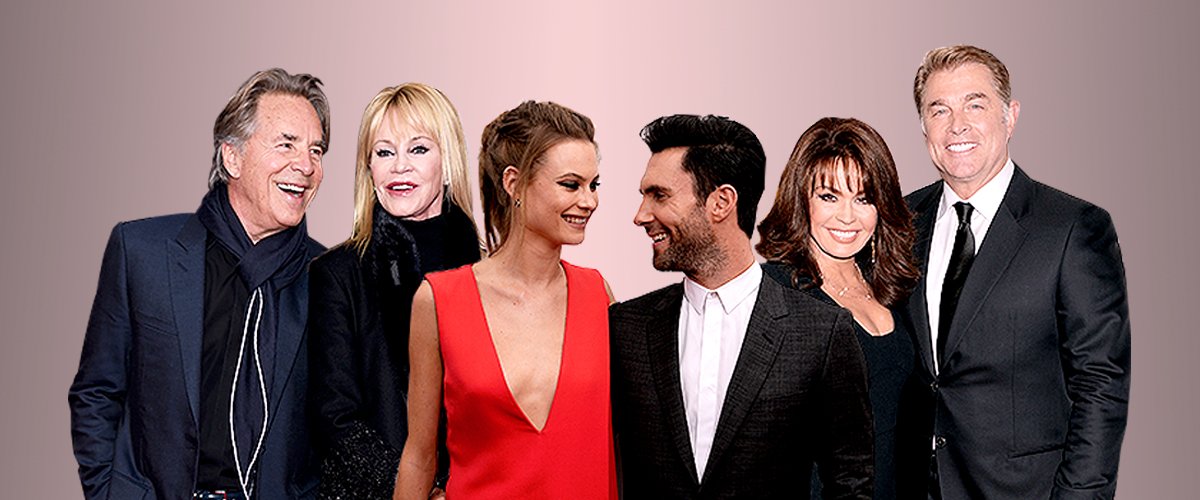 As an example, here's a list of celebrity couples that have gone through a separation, sometimes even a divorce, but soon after realized their mistake and went back together.
ELIZABETH TAYLOR AND RICHARD BURTON
Taylor and Burton met on set while filming the 1963 film "Cleopatra." She was playing the title role, and he was Mark Antony.
At the time, Elizabeth was married to Eddie Fisher, her fourth husband, and Burton was married to his first wife. But that didn't stop her from getting involved in an extramarital affair.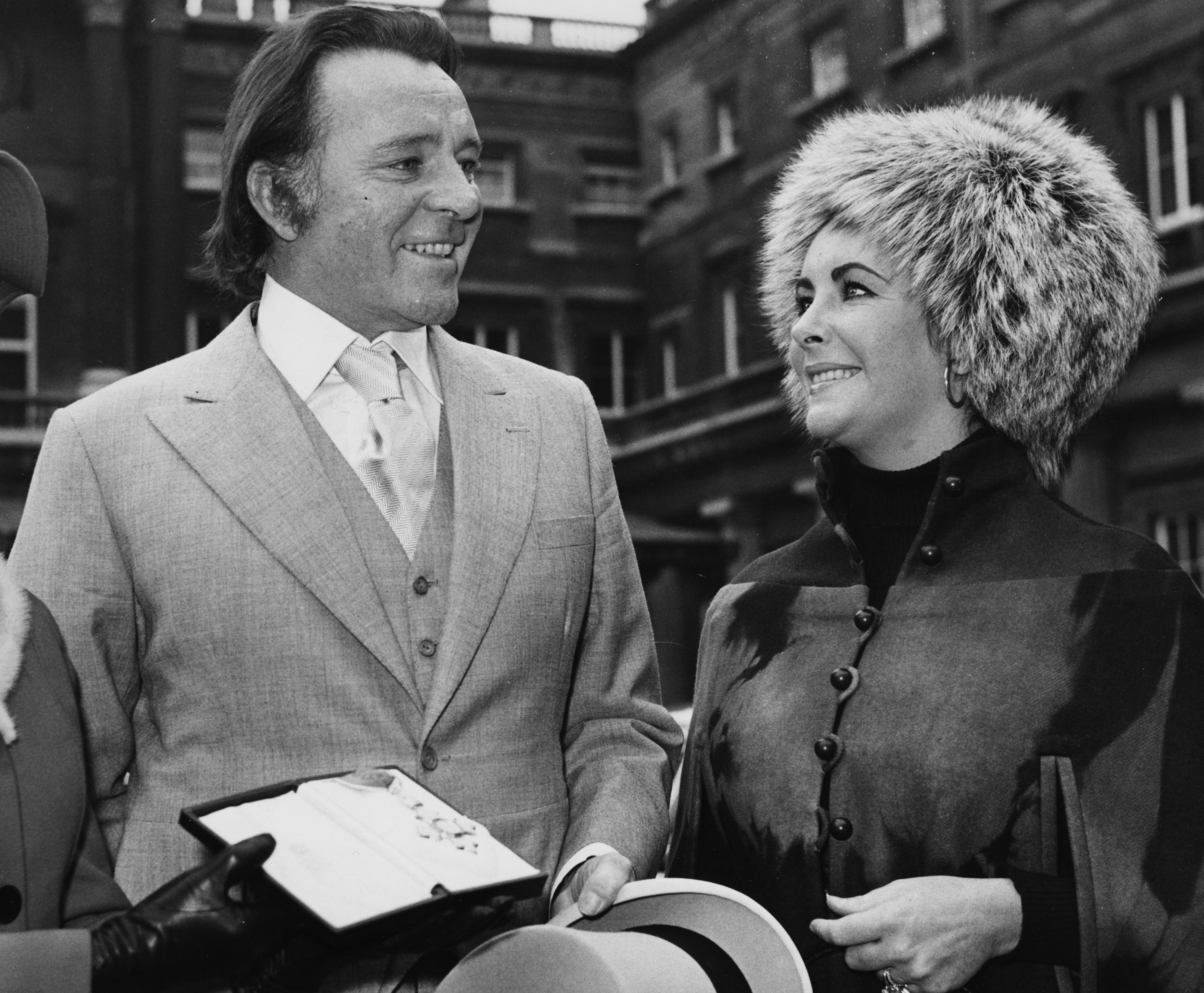 The couple's relationship caught worldwide attention, and a year later, they were divorced from their respective partners and tied the knot on March 15, 1964, in a ceremony at the Ritz-Carlton in Montreal.
Fans and the media referred to their union as "the marriage of the century."
A decade and 11 films together later, the couple divorced for the first time. However, they reconciled almost immediately and got remarried, this time in Kasane, Botswana, on October 10, 1975.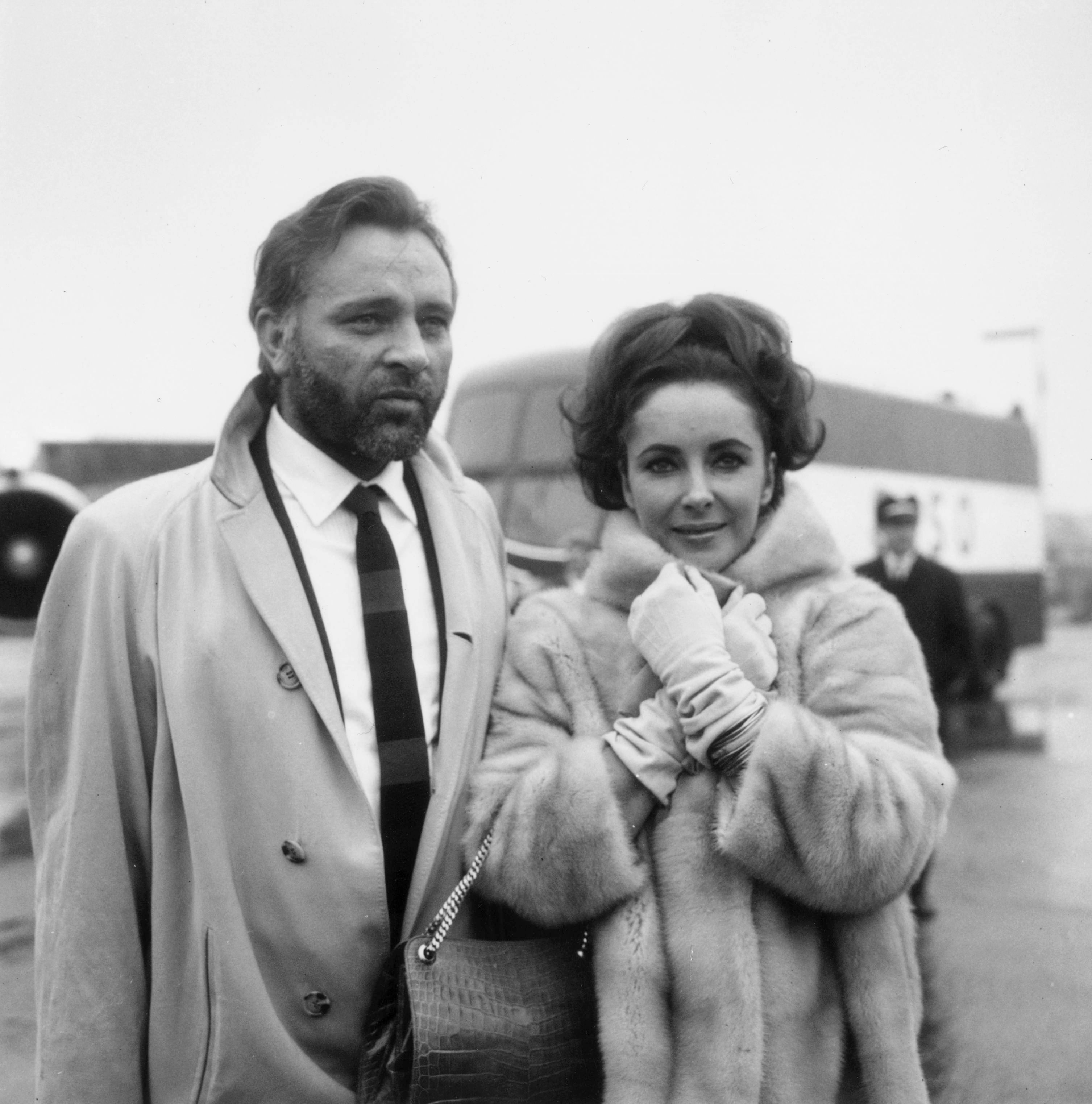 Sadly, the second marriage only lasted one year, and they divorce for the second time in July 1976.
Taylor went on to marry two more times but said that all the men that came after Richard "were just there to hold the coat, to open the door. All the men after Richard were really just company."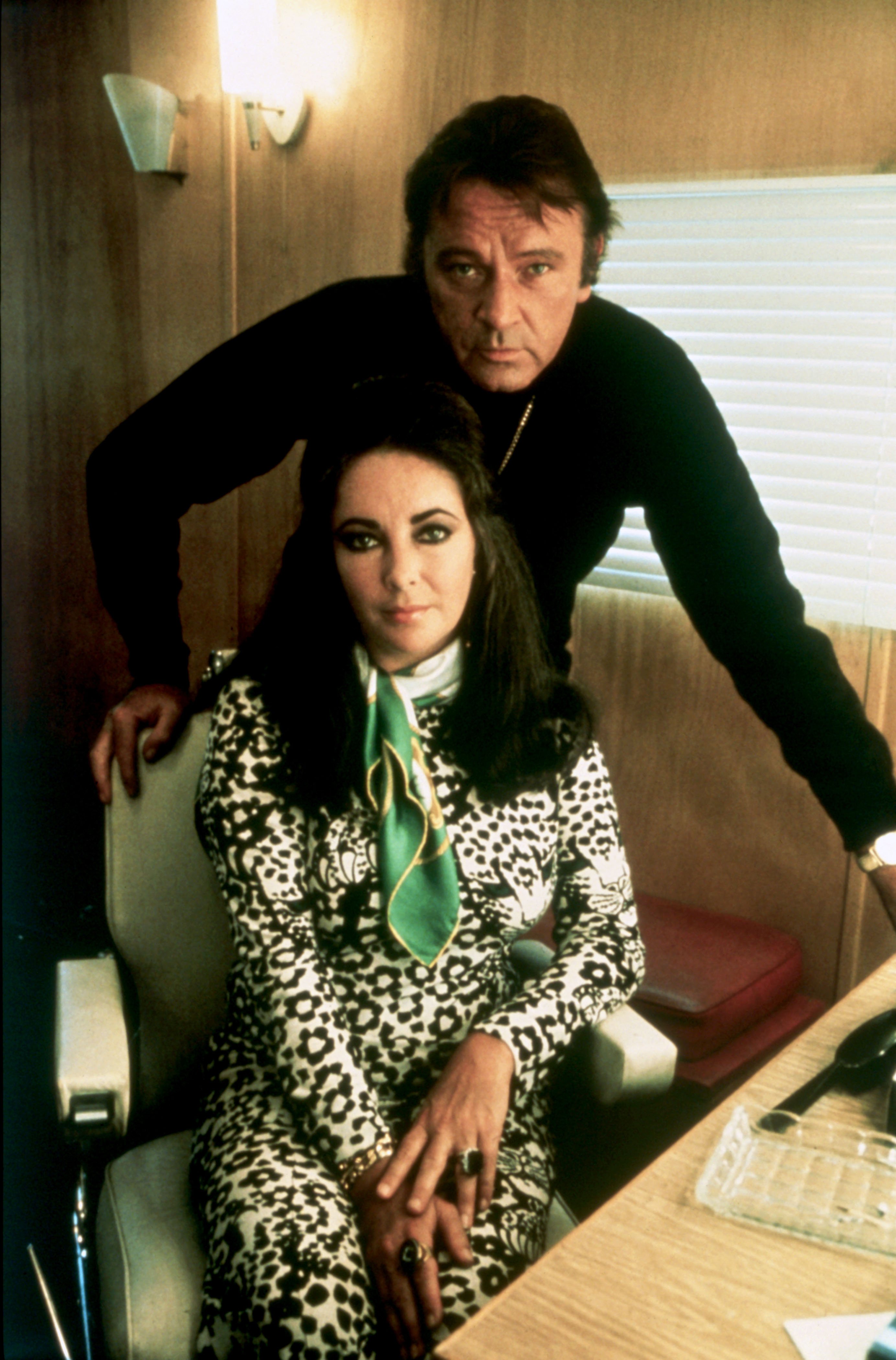 MARIE OSMOND AND STEVE CRAIG
The singer and actress met Craig, a production designer, and former basketball player, in the early '80s.
They married in 1982 when she was 22, and he was 24, and soon after, they welcomed their first and only child, Stephen James Craig, on April 20, 1983.
Sadly, the couple divorced two years later, and Osmond went on to marry her second husband, Brian Blosil, in 1986.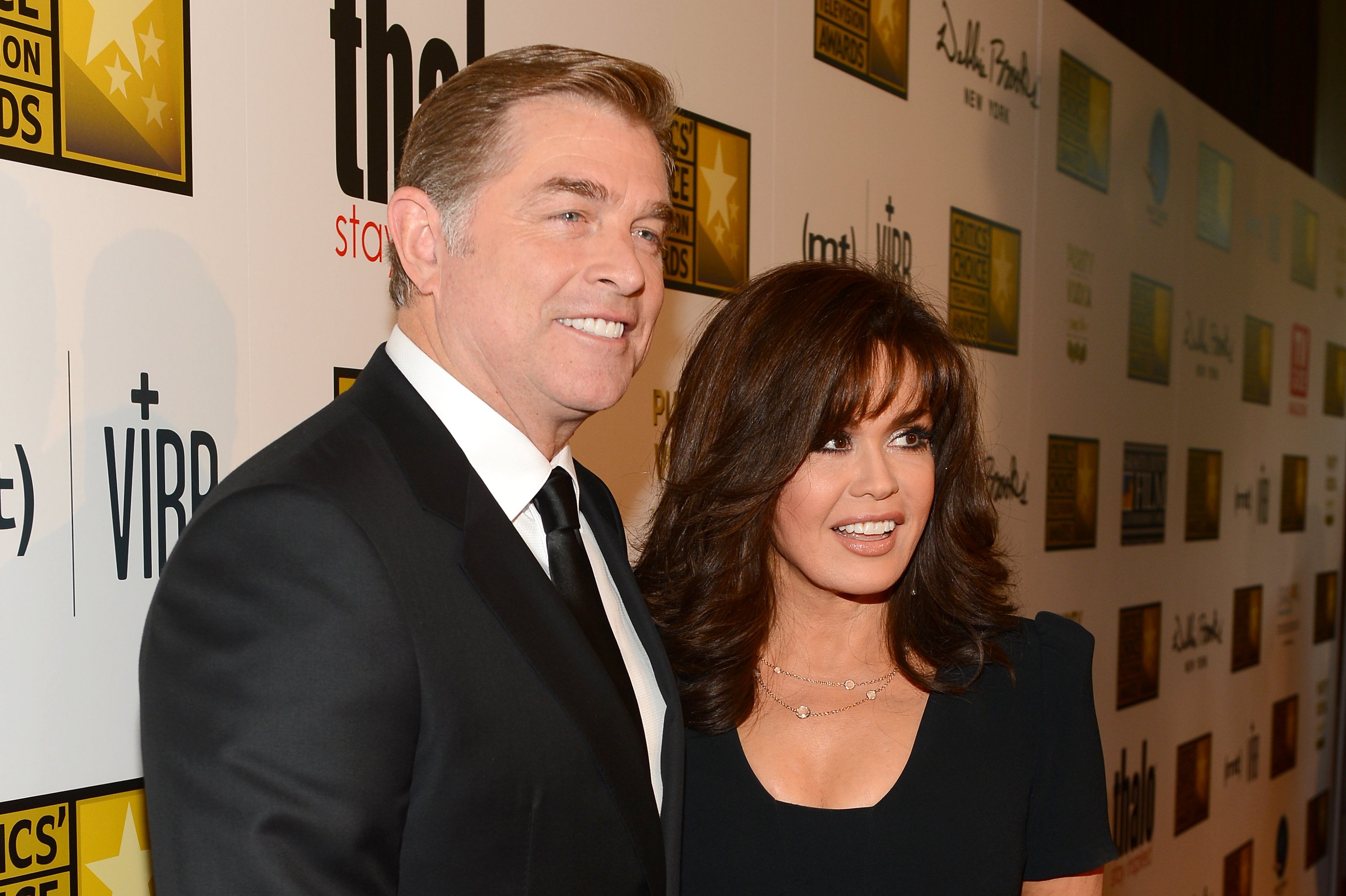 Osmond and Blosil welcomed two children, Rachael and Matthew, and adopted five more: Jessica, Brandon, Brianna, Abigail, and Michael, who died from suicide in 2010.
In March 2007, Osmond and Blosil announced their separation after 21 years together.
Craig had never left Osmond's life, as she once told he was her best friend despite not being together.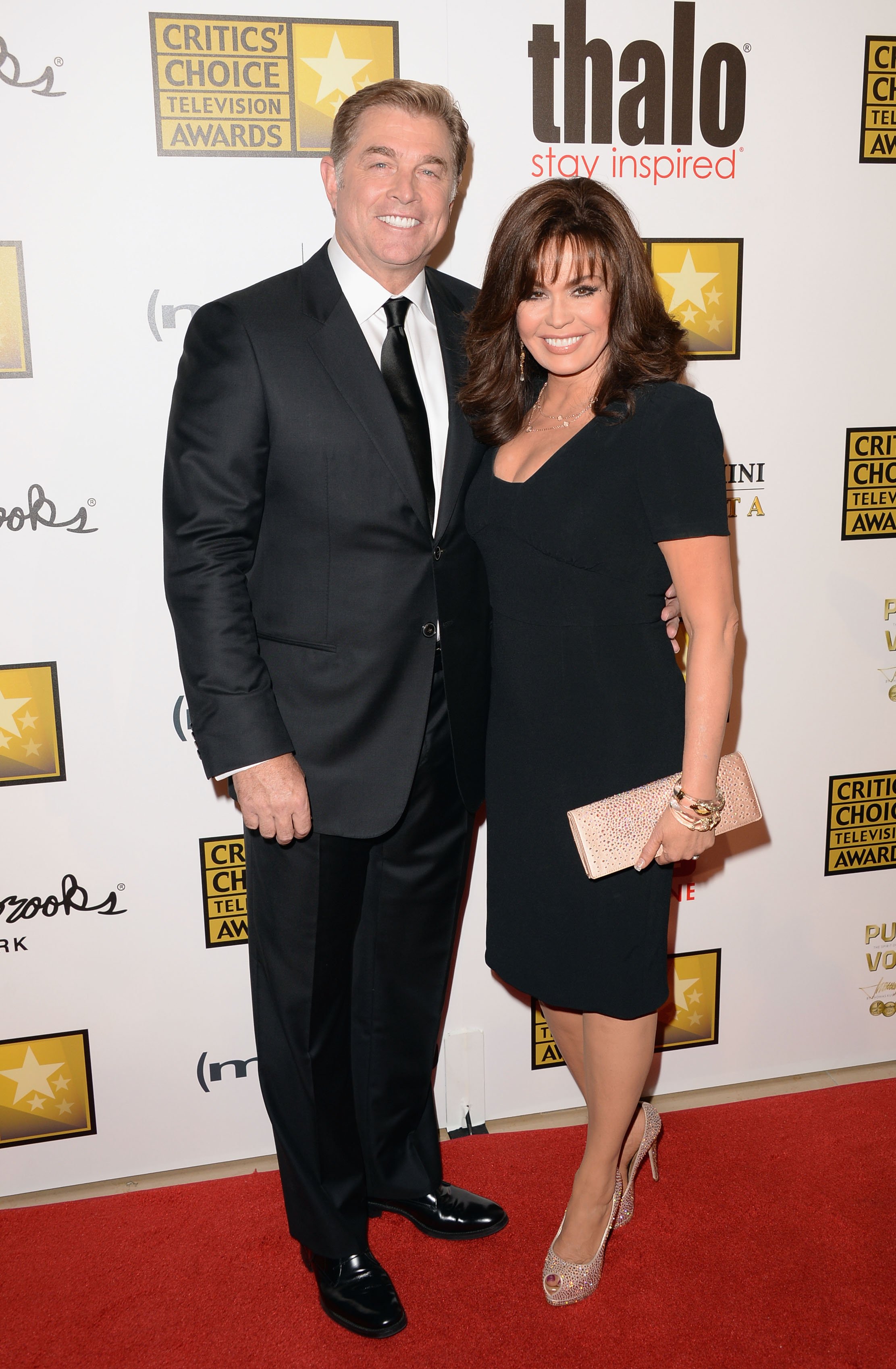 It was their son who prompted the pair to explore the romantic feelings they had left for each other, and after dating in secret for two years, the couple married for the second time in 2011 in Las Vegas.
Marie used the wedding dress she donned the first time around, although she explained that wasn't the original plan.
"I had a dress all designed [for this wedding], and when it showed up it was not [right]," she revealed to Entertainment Tonight. "I was cleaning out my garage and all of a sudden this box showed up in this pile of stuff, and it was this dress, and it was five days ago. I'm not kidding. Isn't that crazy?"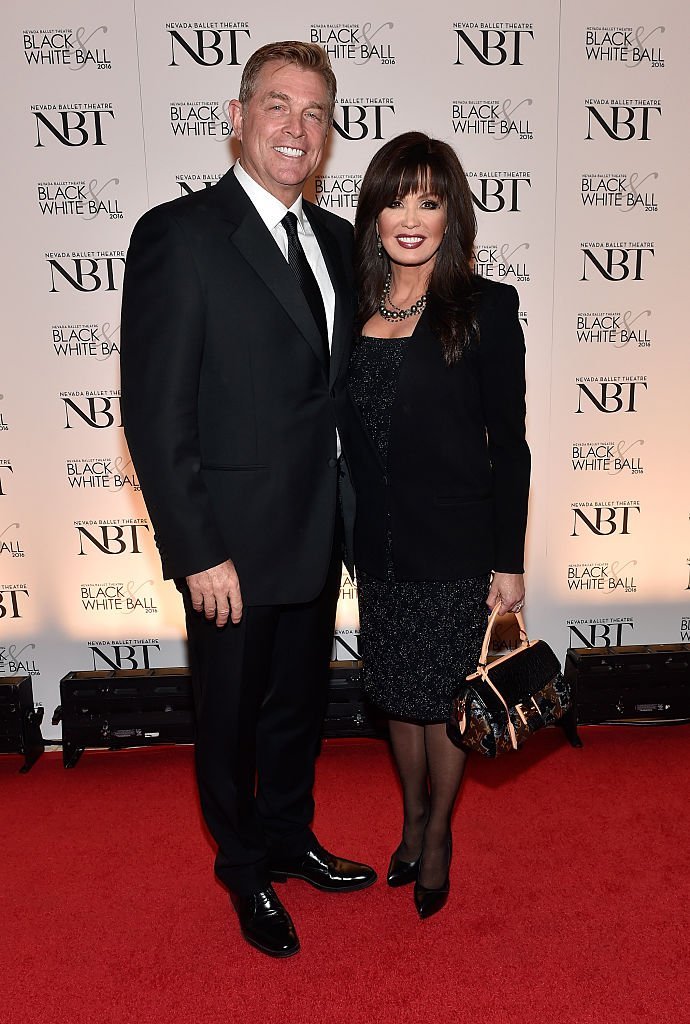 The pair celebrated their 8th anniversary last May.
MELANIE GRIFFTH AND DON JOHNSON
The "Working Girl" star started a relationship with fellow actor Don Johnson when she was still a teenager, and he was 22.
They dated for four years and married in 1976, but their romance was feeble, and they divorced after only six months.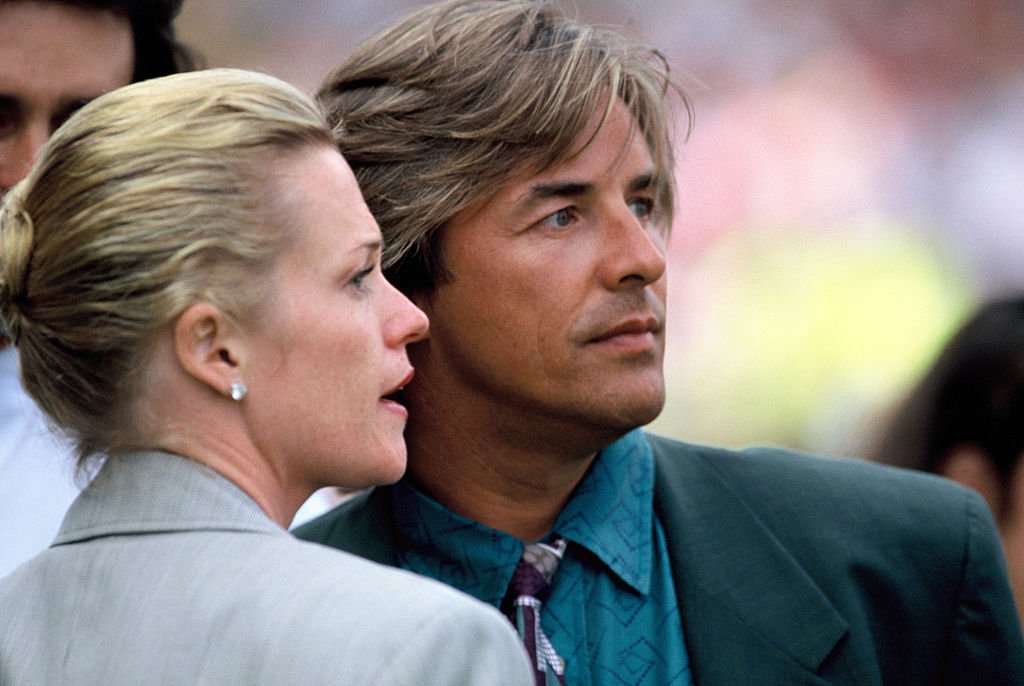 Melanie went on to marry "She's in the Army Now" co-star Steven Bauer in 1982, and they had a son in 1985 before divorcing in 1989.
That same year, Melanie and Don relinked their relationship, married for a second time and welcomed their first and only daughter, Dakota Johnson, an actress better known for the "Fifty Shades" film series.
Five years later, Melanie and Don split for good, and their divorce was finalized in 1996.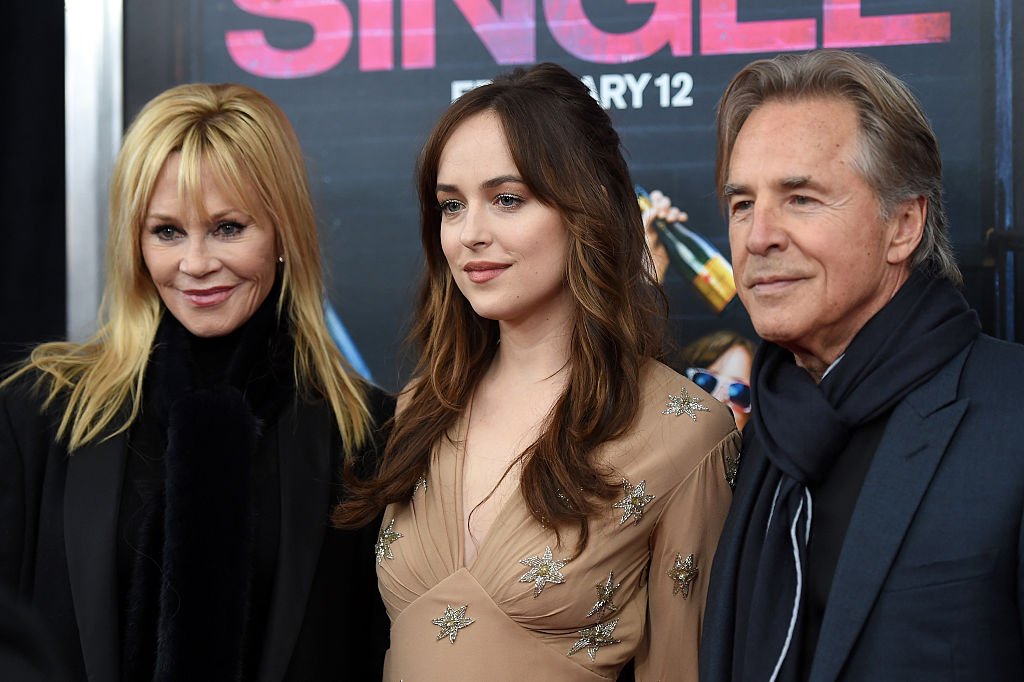 She went on to marry actor Antonio Banderas, with whom she welcomed daughter Stella del Carmen Banderas.
Melanie and Antonio divorced in 2015.
BILLY RAY AND TISH CYRUS
Billy Ray Cyrus started dating Leticia "Tish" Finley in 1992.
That year, he fathered two kids: daughter Miley, with Tish, and son Christopher with Kristin Luckey.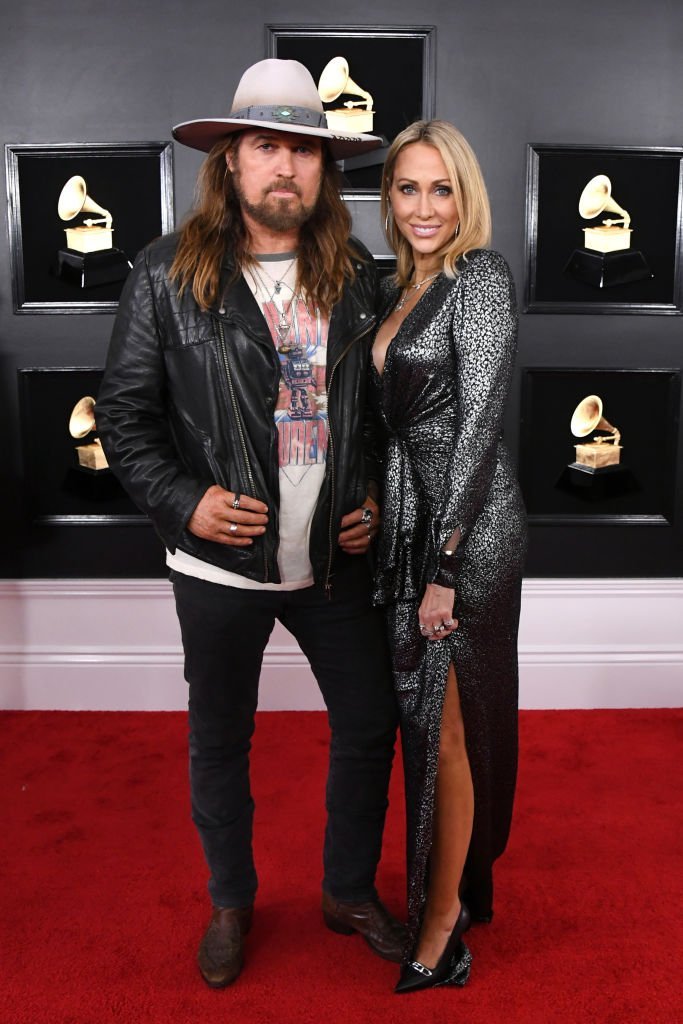 However, Billy ended up marrying Tish in 1993 against his record label's advice. They went on to welcome two more kids: son Braison and daughter Noah.
Cyrus also adopted Tish's kids from a previous relationship: Brandi and Trace.
In 2006, the family moved from Tennessee to Los Angeles for the filming of "Hannah Montana," in which Miley stars; and four years later, Cyrus filed for divorce citing irreconcilable differences with Tish.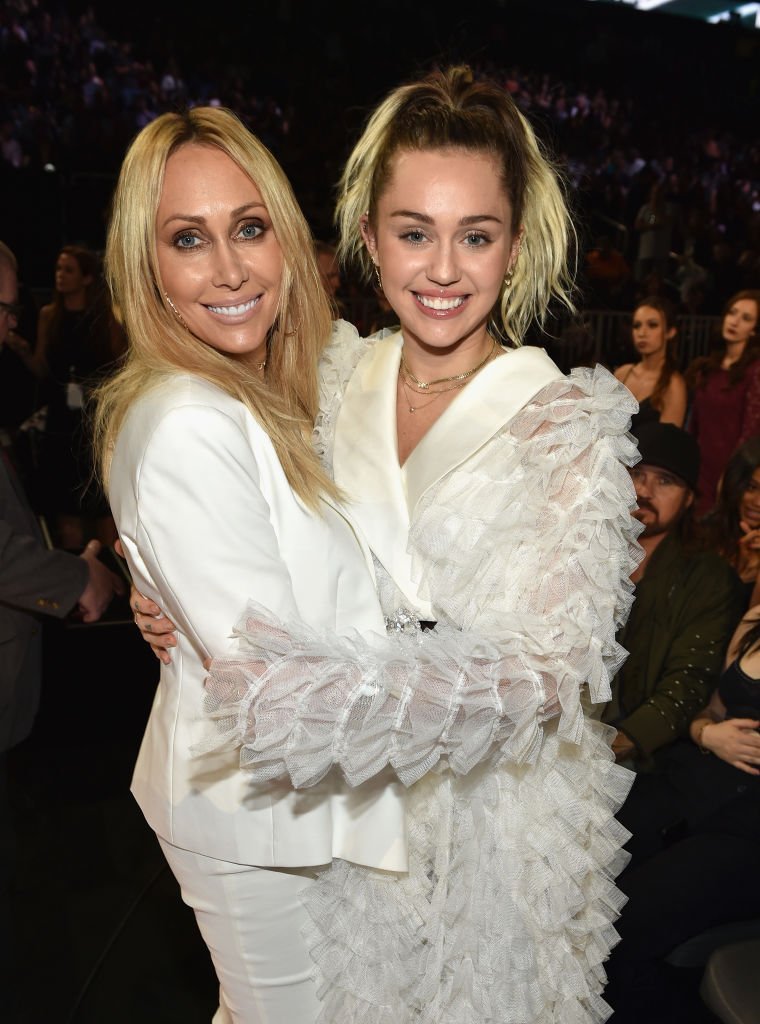 However, Cyrus announced five months later that he had dropped the divorce and was working on fixing his relationship with Tish.
Then, in June 2013, it was Tish who filed for divorce. The following month, it was reported that they were attending couple's therapy and had scratched the separation once again.
Billy and Tish will celebrate their 26th wedding anniversary in December.
 ADAM LEVINE AND BEHATI PRINSLOO
The Maroon 5 frontman and the Victoria's Secret Model first met on the set of Maroon 5's music video for "One More Night" in 2012.
They had been talking over email for months, and then when she finally flew to L.A for their first face to face encounter, Adam was wearing boxing gloves for the video. It was awkward, she recalled.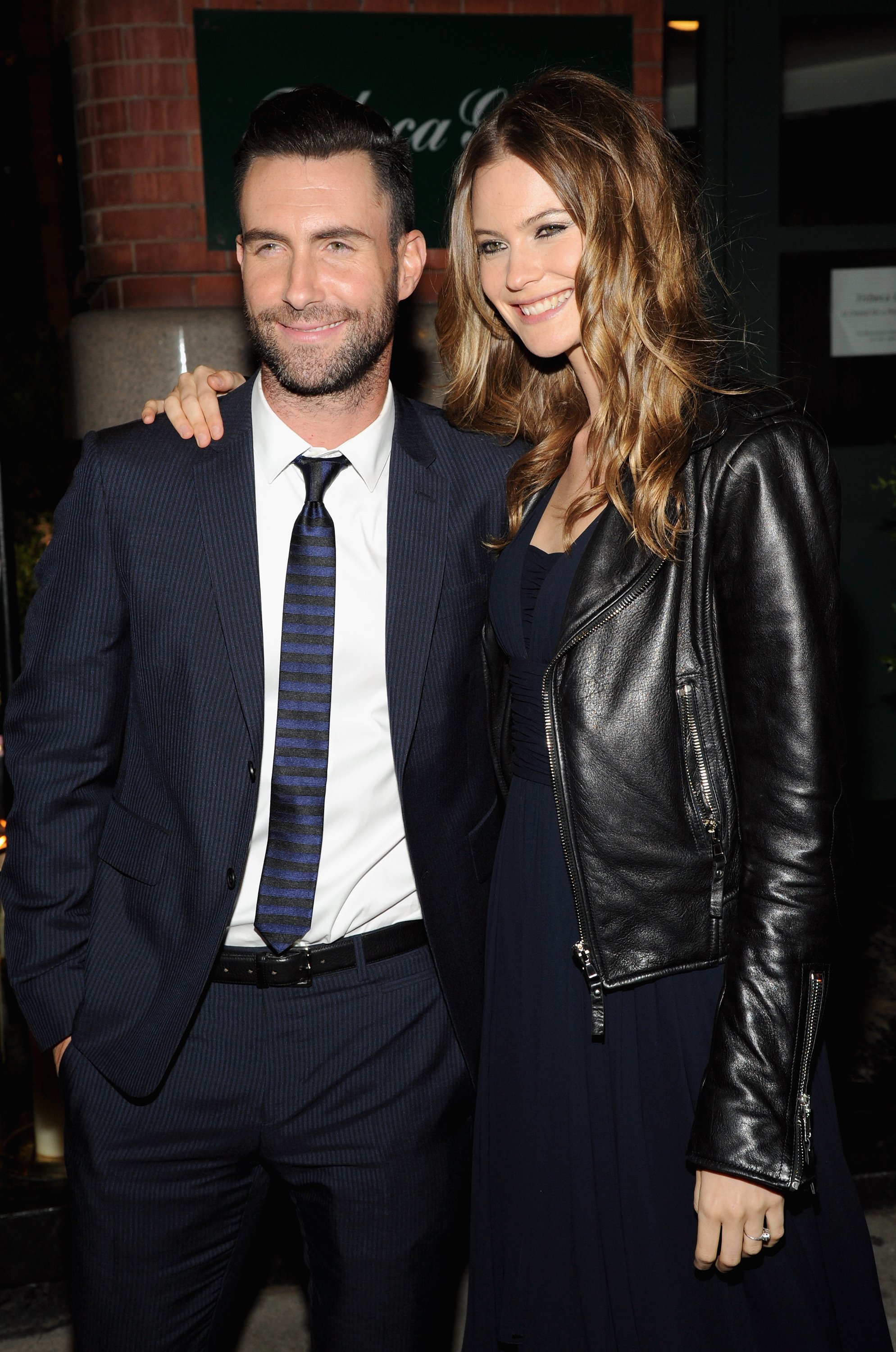 Soon after, the couple started dating and made their red carpet debut at the GQ Gentlemen's Ball in New York City.
However, less than a year after they started dating, Behati and Adam split up in May 2013.
Levine didn't waste any time and started dating Sports Illustrated supermodel Nina Agdal.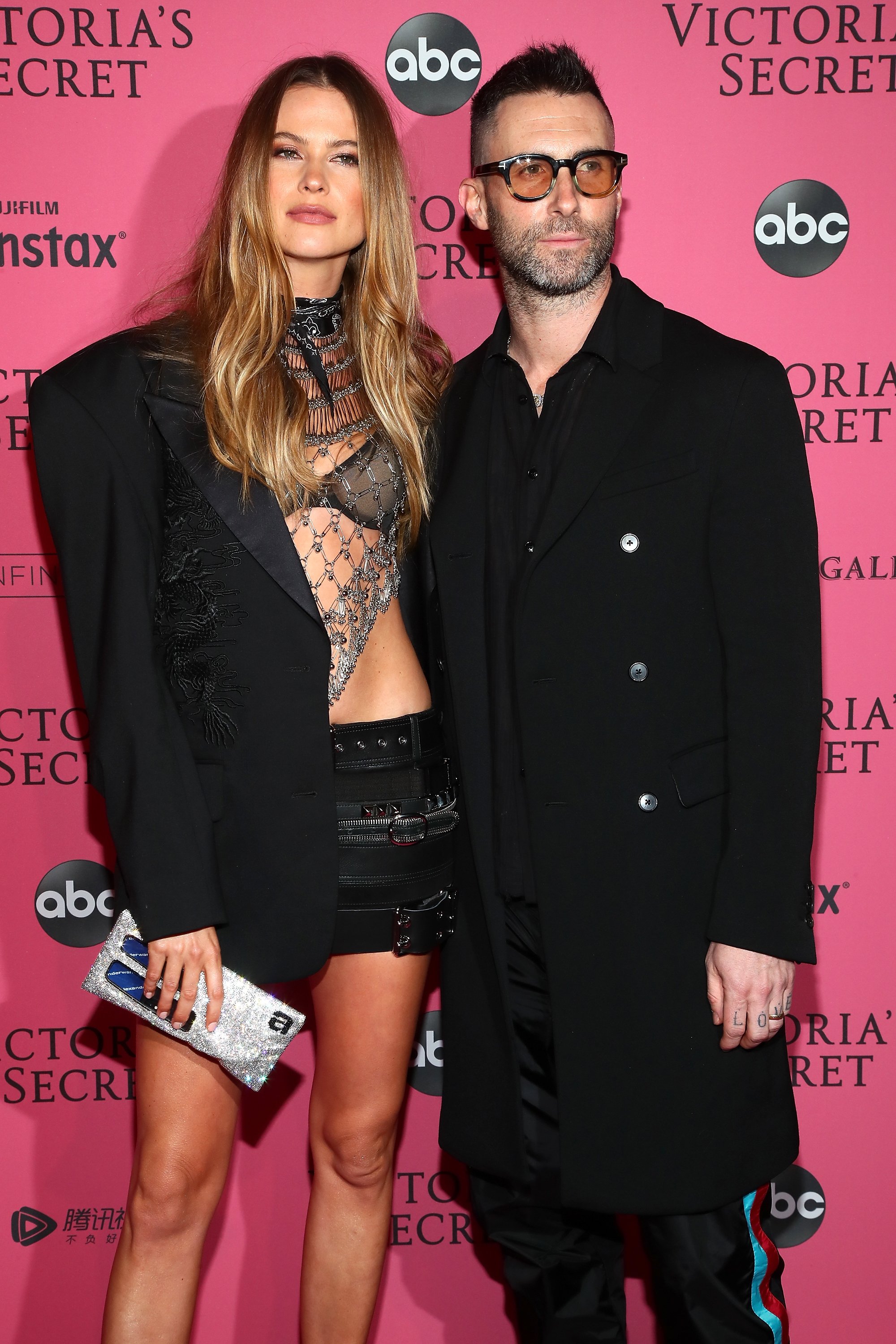 The separation, it seems, was needed for Levine to realize he wanted to spend the rest of his life with Behati. By July 2013, the couple had relinked their relationship and were engaged.
"We broke up for two months, realized that it was the worst decision, then got back together, got engaged, and got married. It was a wild ride!" Prinsloo told Net-A-Porter.
The couple married on July 19, 2014, and have welcomed two daughters: Dusty Rose, 3; and Gio Grace, 1.