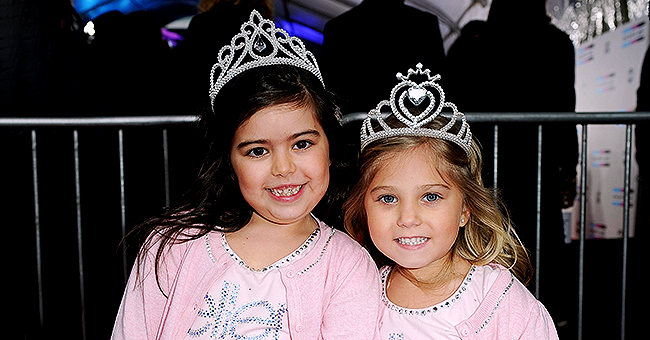 Getty Images
Sophia Grace and Rosie from 'Ellen' Are All Grown up and Look Gorgeous
Sophia Grace and Rosie rose to fame as the cutest kids after their debut in the hit television show "Ellen." Today, they are much older and reunited as teens.
The duo Sophia Grace and Rosie became viral after Ellen DeGeneres brought them to her show. Recently, the cousins, now 16 and 13 respectively, reunited and shared a sweet photo together.
THE INSTAGRAM POST
Rosie's birthday celebration included time spent with her close cousin, Sophia, which she shared on Instagram. The two grown girls smiled side-by-side with the caption reading:
"I've had the best birthday weekend ever and loved spending time with my beautiful cousin @therealsophiagrace our bond will never be broke, our memories will never be forgotten and our funny little sayings and our own silly language will never get boring!"
The child star also treated herself with a new-do to celebrate entering into teenhood, which she also shared on social media. Rosie's mom cried because of her "grown-up" look, said the teen.
"Birthday Hair Cut & Ombre! I love it so much! Mum keeps crying because I look so grown up!" she captioned her post.
WHERE IT ALL STARTED
The duo rose to fame in 2011 after capturing America's heart with their cute performance of Nicki Minaj's "Super Bass," which quickly went viral.
DeGeneres became one of their biggest fans and invited the little girls to perform on her show. Shortly after, Sophia Grace and Rosie earned a segment at the daytime show called "Tea Time With Sophia Grace & Rosie."
Both pursued careers as singers, actresses, and YouTube influencers all while maintaining their strong bond.
SINGING CAREER
In 2003, Sophia Grace dropped her solo single "Girls Just Gotta Have Fun," which gained over 200 million views on her YouTube Channel.
Two years after, she hit the Billboard Hot 100 with her single, "Best Friends."
She signed with Capitol Records France before releasing her third single in 2016, "Girl in the Mirror," which featured rapper Silento. Meanwhile, Rosie focused on her YouTube channel, which focuses on her personal life.
Rosie also ventured into the music industry after singing a cover of Little Mix's "Touch" and releasing her debut single, "Handstand" in May of last year. Both artists may have gone separate ways but stuck to their creative skills.
Please fill in your e-mail so we can share with you our top stories!