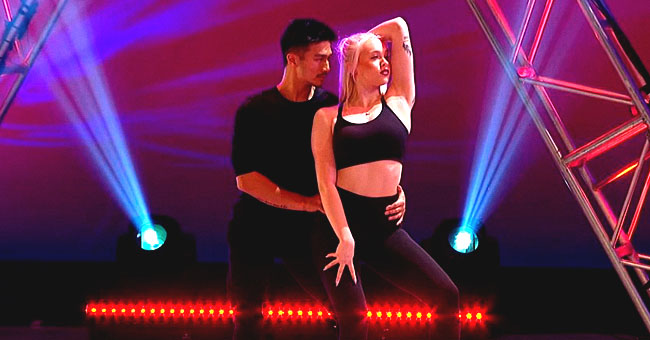 Youtube.com/So You Think You Can Dance
'So You Think You Can Dance': Here's What Winners of the past Seasons Are Doing Nowadays

"So You Think You Can Dance" was an avenue for individuals to show their talent for dancing different genres while competing for a prize. While the past winners had their moments of fame, not everyone went the same direction.
From hip-hop, to tap, to ballroom, to contemporary dance -- all kinds of movements were showcased by different contestants in the hit dance show "So You Think You Can Dance." As the series changed the lives of many winners, their fame brought them elsewhere today.
NICK LAZZARINI
The pioneer winner of the show, Nick Lazzarini, pursued a career in the arts after his deserved win. He has since performed with superstars like Kelly Clarkson, Adelle, and Florence and the Machine.
Lazzarini also co-founded a dance company in Los Angeles called Shaping Sound and shared his skills with aspiring dancers by teaching for JUMP Dance Convention. The season one champ definitely honed his abilities to the fullest.
BENJI SCHWIMMER
After his iconic dance "La Comay" that allowed him to become season two's winner, Benji Schwimmer helped Adam Rippon make his Olympic debut spectacular by choreographing his piece. He also joined and won several swing dance competitions.
SABRA JOHNSON
It has been over ten years since Sabra Johnson's 2007 win, which has taken her all over the world in countries including Vietnam, Austria, Mexico, and Germany. Johnson teaches the art to those willing to learn and created the "Between Us" dance choreography.
JOSHUA ALLEN
Among the "So You Think You Can Dance" winners, Joshua Allen was one who frequented being on-screen, appearing in "Footloose," "American Horror Story," "Step Up 3," and "Community."
Unfortunately, Allen had to spend a year of his life behind bars in county jail after being charged with domestic violence and having no evidence to prove otherwise.
JEANINE MASON
Season five winner, Jeanine Mason, kept her passion for dance intact but shifted to a career in acting. She played the character of Dr. Sam Bello on the long-running television drama series, "Grey's Anatomy."
RUSSELL "GUTTA" FERGUSON
After showcasing his wild talent on the show with the iconic dance, "I Can Transform Ya," Russell Ferguson went on to teach dance and work at Side Street Dancers.
LAUREN FRODERMAN
Lauren Frogerman's mad skills and flexible abilities took her places after bagging the winning title for "So You Think You Can Dance's" seventh season. She went on tour with Excel in Motion and is now a professional dancer in L.A.
MELANIE MOORE
Melanie Moore took her talent to Broadway since her win, appearing in the productions "Fiddler on the Roof," "Finding Neverland," and "Hello, Dolly!"
ELIANA GIRARD
Season nine's winner allowed her to continue dancing on stage behind famous artists, including Taylor Swift, Helene Fischer, and Nas.
CHEHON WESPI-TSCHOPP
All of Chehon Wespi-Tschopp's dance solo's became iconic on the hit competition series, paving the way for his win of the male top spot. He has since founded the dance staple, IAMFORCE.
AMY YAKIMA
Amy Yakima followed other "So You Think You Can Dance" competitors, Nick Lazzarini, and Travis Wall, at Shaping Sound. She also danced in Carrie Underwood's "Something in the Water" then joined Broadway's "Finding Neverland."
DU-SHAUNT "FIK-SHUN" STEGALL
Season ten's winner, Du-Shaunt Stegall, had an iconic "After Party" dance, which he is remembered by. He then joined "World of Dance," but was eliminated. However, he still showcases his talent through Instagram videos.
RICKY UBEDA
Ricky Ubeda's career took off after winning season 11 of "So You Think You Can Dance," but proceeded on stage, instead of on-screen. He has since performed on the Broadway productions "CATS," "On The Town," and "Carousel."
GABY DIAZ
After his most memorable performance of "Take My Hand, Precious Lord," and winning season 12, Gaby Diaz joined Jennifer Lopezes pack for the "All I Have" residency. She also joined the other contenders in Shaping Sound.
LEON "KIDA" BURNS
Like his fellow winner, Stegall, Leon Burns continues to inspire dancers with Instagram videos. He also joined Usher on stage during the 2016 BET Awards.
LEX ISHIMOTO
Lex Ishimoto, like many other contestants, joined "Shaping Sound," after winning season 14 of the show.
Please fill in your e-mail so we can share with you our top stories!