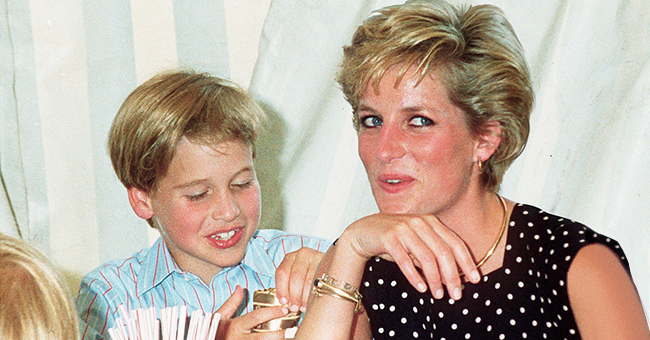 Getty Images
Prince William 'Was Upset' & Teased at School after Topless Pics of Princess Diana Were Published
A "Vogue" publisher's soon-to-be-published memoir on the late Princess Diana reveals how Prince William handled the scandal of his mother's topless photos being published when he was just a child.
In a memoir, Nicholas Coleridge recalled how Princess Diana dealt with having topless images published on the 1996 front cover of a tabloid newspaper. At the time, the Royal had been sunbathing on a balcony in Spain when her privacy was invaded.
IMAGES WERE SAID TO BE BLURRY
Coleridge, the chairman of Condé Nast Britain, the publisher of "Vogue," and "Tatler" magazines tried to reassure her. He claimed the pictures were very blurry.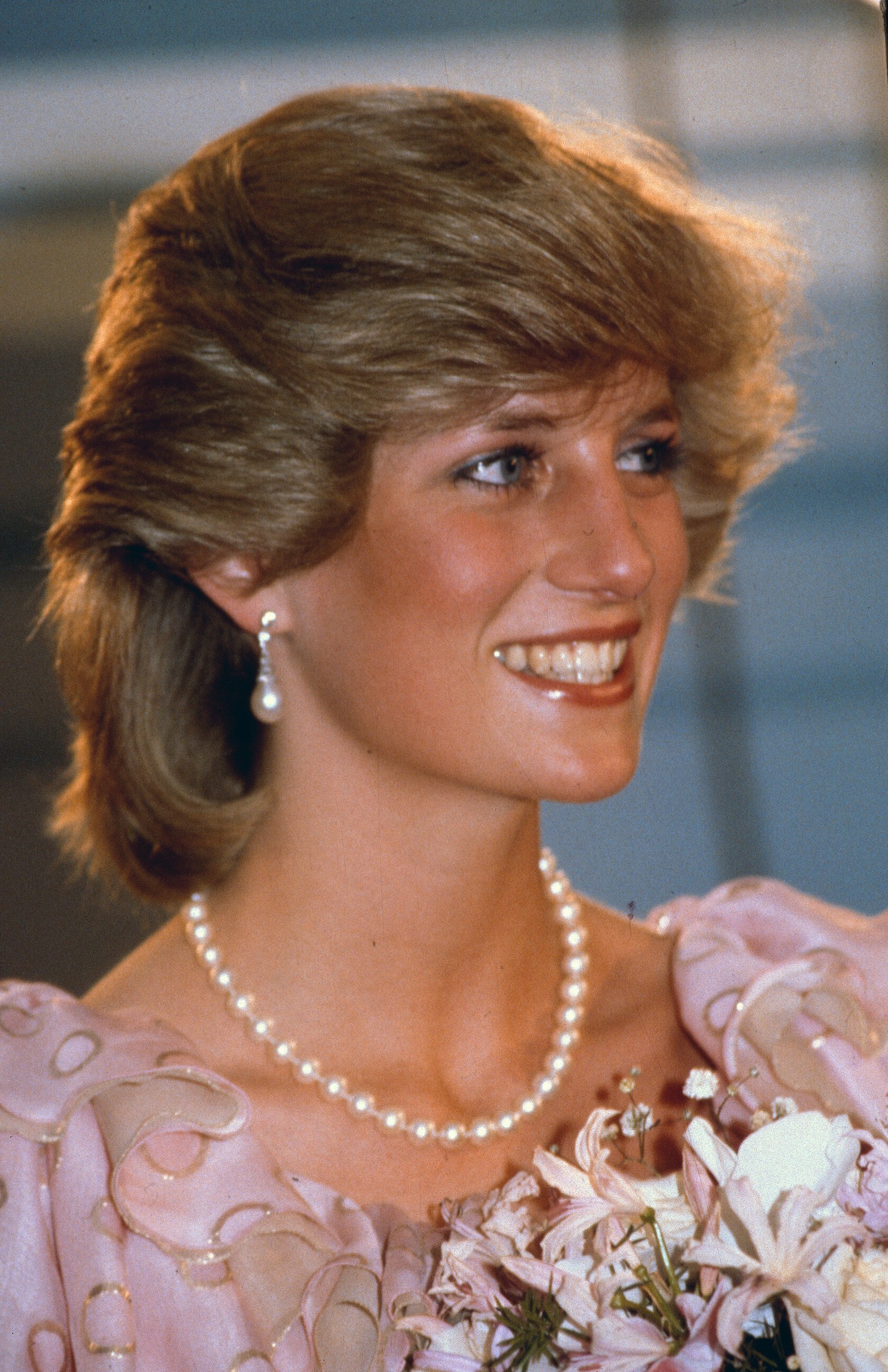 Princess Diana at a gala concert during a tour of Australia on April 14, 1983 in Melbourne | Photo: Getty Images
The new memoir, "The Glossy Years," revealed how Diana opened up to Coleridge about the aftermath of the photos being published. Coleridge recalled how Diana told him during a lunch conversation that Prince William had called her from his boarding school, Eton College.
WILLIAM TEASED OVER DIANA'S PICS
The little prince confessed to his mother that his classmates were teasing him over the images. The publisher wrote how the princess told him: "William rang me from Eton. Poor boy, he's only 14. He was upset."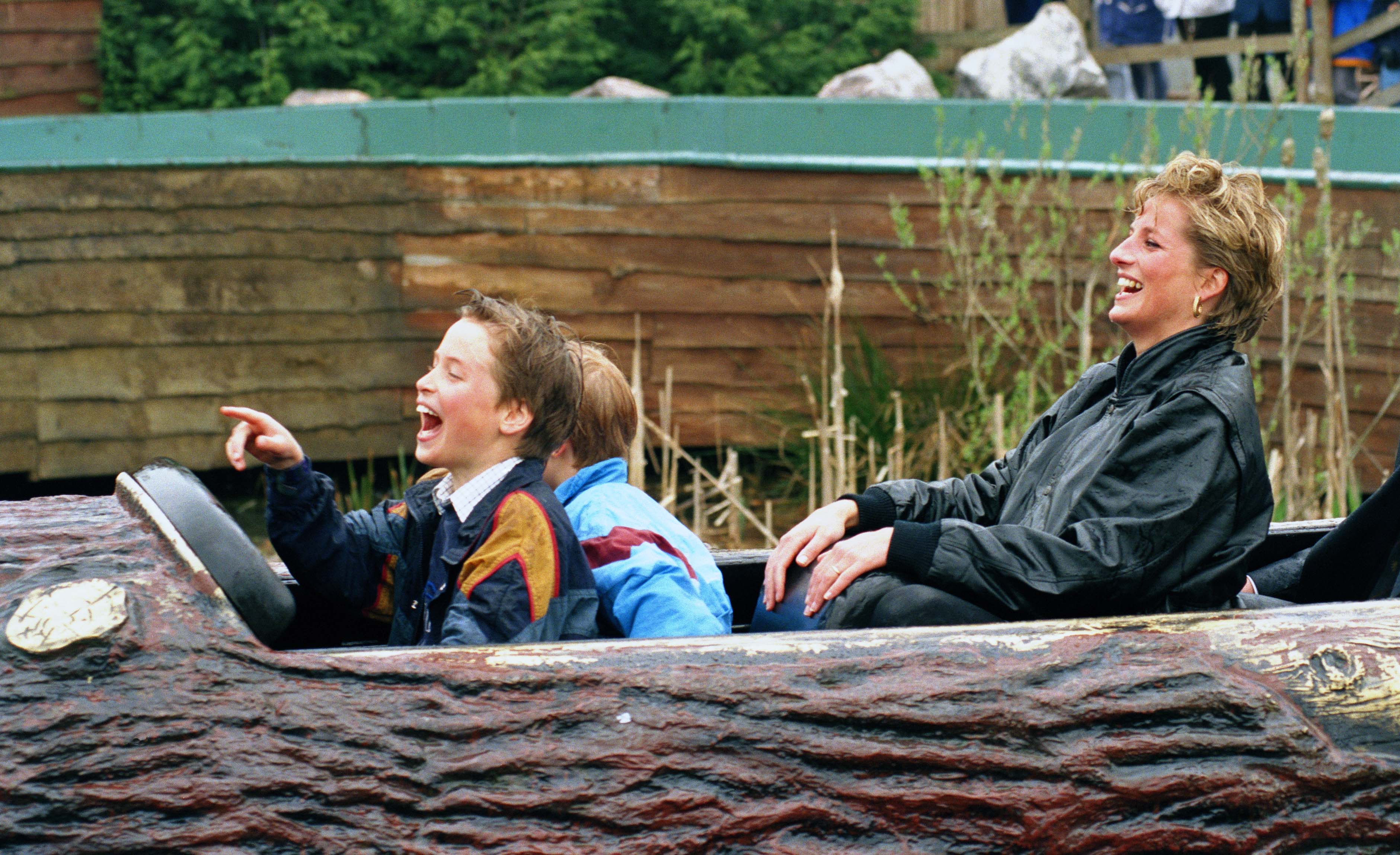 Princess Diana, Prince William, and Prince Harry at The 'Thorpe Park' Amusement Park | Photo: Getty Images
The shocking thing about the teasing wasn't just because the Royal was exposed but something more. Diana continued: "He said some of the other boys were teasing him, saying my [expletive] are too small."
She then asked Coleridge for his opinion of her décolletage. The publisher and author noted: "I became breathless, and went as red as a guardsman's tunic."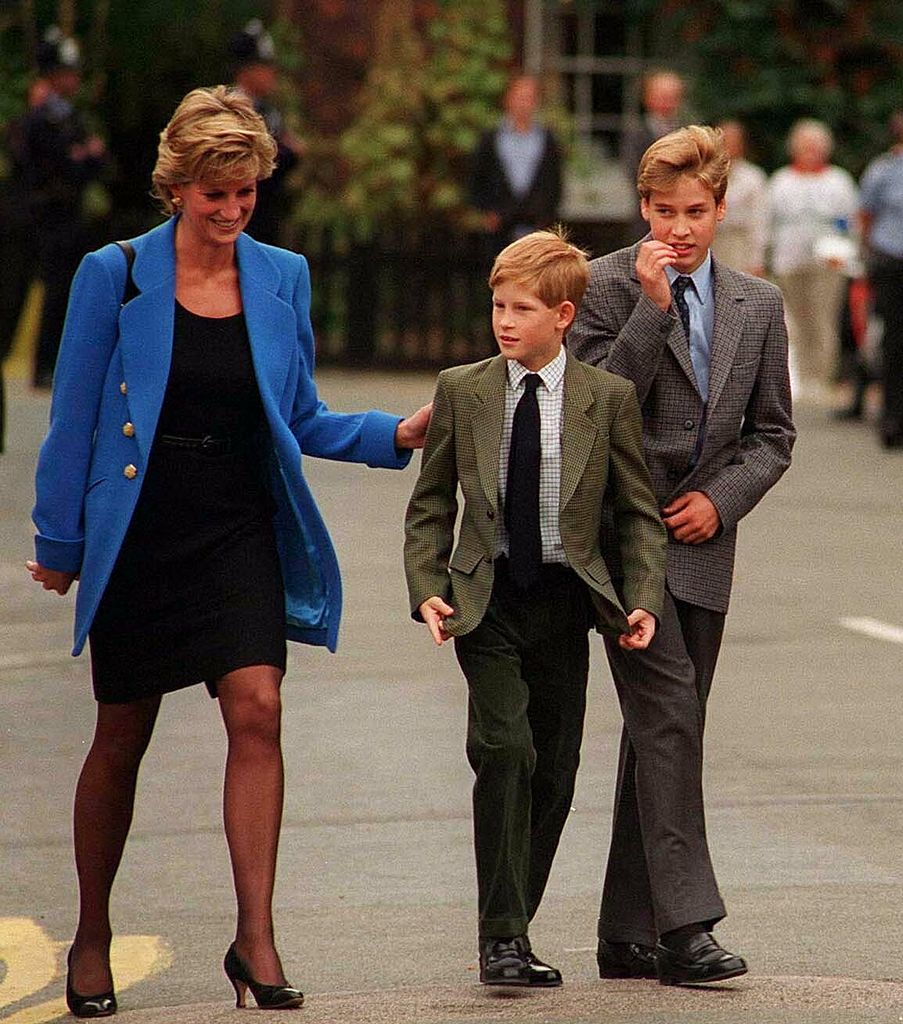 Prince William arrives with Princess Diana and Prince Harry for his first day at Eton College on September 16, 1995 in Windsor, England | Photo: Getty Images
COLERIDGE REASSURED DIANA
Despite his embarrassment, he once again reassured her that her breasts were "perfect," and "told her not to worry." The Royal responded by thanking Coleridge and stated she knew he'd tell her the truth.
She confessed to him that his words had made her "feel better." However, the invasion of privacy wasn't going to be the last incident directly affecting William.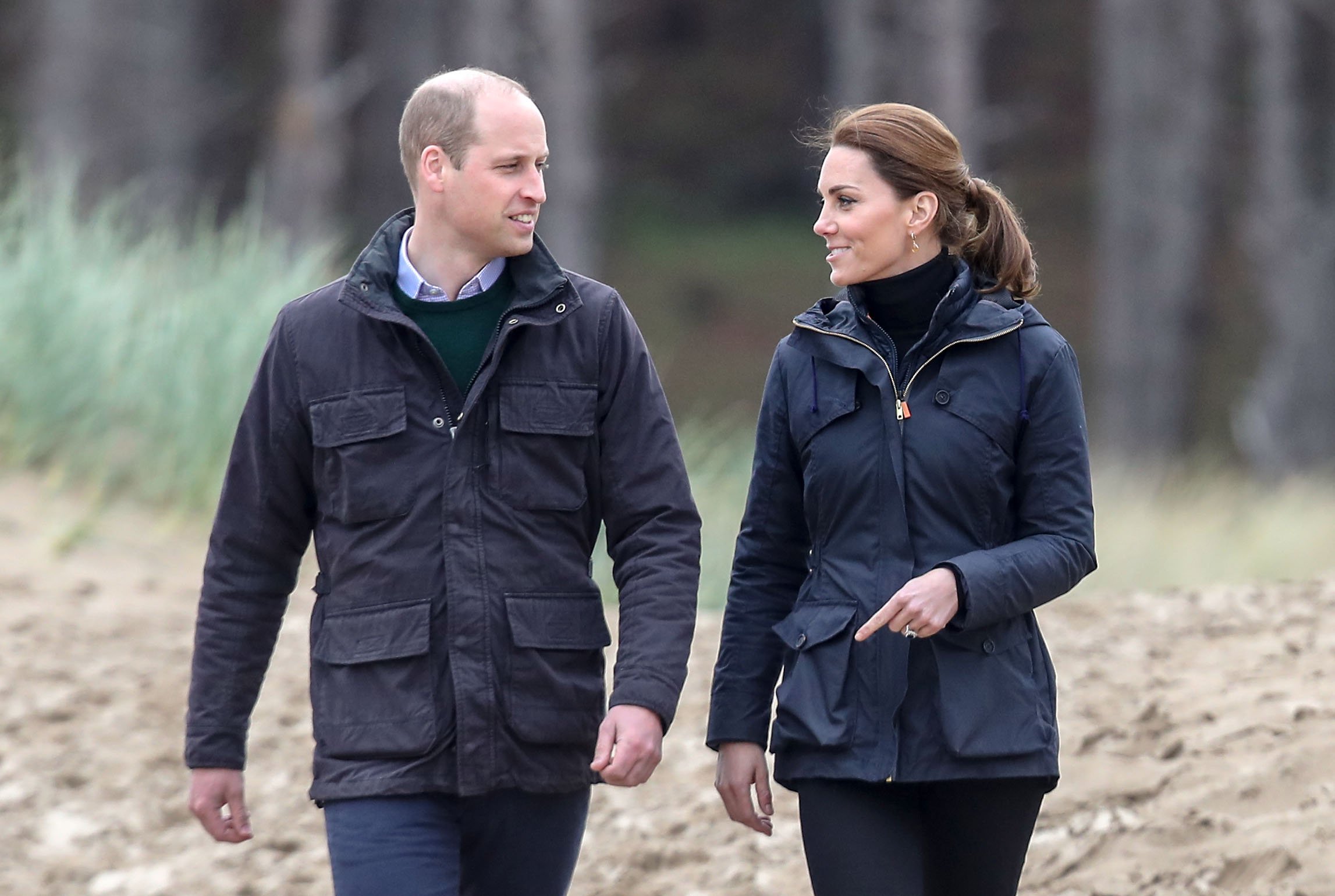 Prince William and Duchess Kate on a visit to Newborough Beach during a visit to North Wales on May 08, 2019 in the United Kingdom | Photo: Getty Images
KATE'S INVASION OF PRIVACY
In September 2012, while on vacation in the south of France with his wife, Duchess Kate, photographers took images of her lounging topless wearing only a pair of bikini bottoms. One picture showed William rubbing sun cream on the Duchess.
The images were published in French Closer magazine. William sued for invasion of privacy and a French court ordered the magazine and two of its staffers to pay the couple $226,000 in damages in 2017.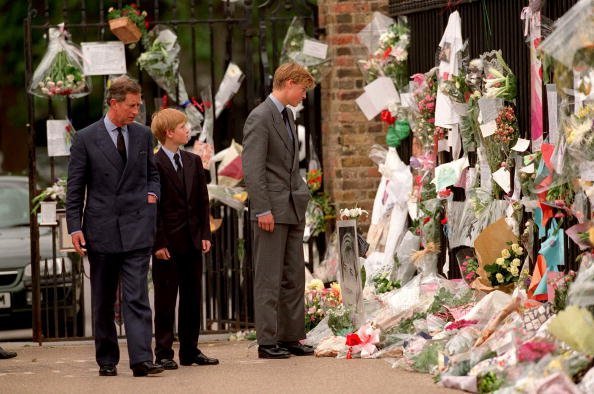 Prince Charles, Prince William, and Prince Harry look at floral tributes to the late Princess Diana outside Kensington Palace on September 5, 1997 in London, England | Photo: Getty Images
INCIDENT WITH KATE REMINDED WILLIAM OF HIS MOTHER'S DEATH
Speaking about the invasion, William said the pictures were "all the more painful" because they reminded him of the way his mother died. Diana passed away in 1997 after she was pursued by paparazzi photographers in Paris.
Please fill in your e-mail so we can share with you our top stories!