Ohio Mom Kelley Williams-Bolar, Jailed for Faking School District, Talks Felicity Huffman Sentence
Kelley Williams-Bolar, the black mom who went to jail for falsifying an address so her kids could get better school districts, is speaking out about actress Felicity Huffman's 14-day prison sentence for paying $15,000 to rig her daughter's SAT scores.
"My eyebrows kind of went up," Williams-Bolar told TV station WKYC.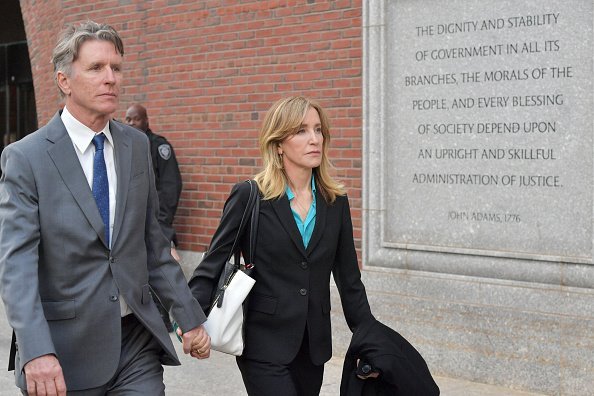 HUFFMAN'S CRIME
Huffman is one of the dozens of wealthy parents and individuals busted earlier this year in a nationwide college admissions scandal.
Williams-Bolar got 80 hours of community service and two years' probation, but she refused to judge
The "Desperate Housewives" actress, who pleaded guilty on May 13, paid $15,000 to have a proctor change the answers on her daughter Sophia's SAT exam and disguised the bribe as a charity donation.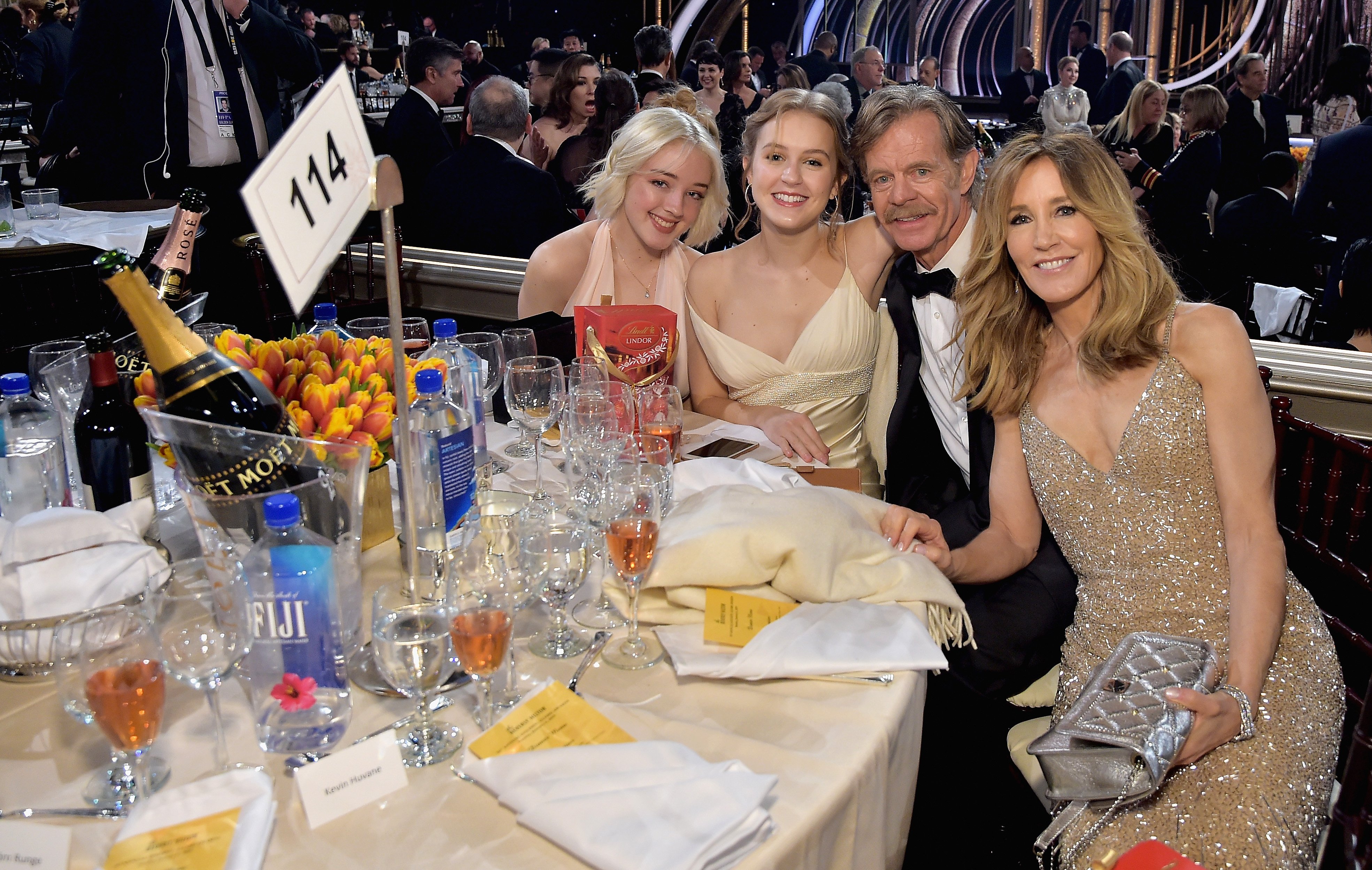 WILLIAMS-BOLAR'S CRIME
Williams-Bolar, on the other hand, is an Akron, Ohio mom whose crime was using her father's home address so her two daughters could attend school in the Copley-Fairlawn district, a higher-performing district.
In 2011, Williams-Bolar was found guilty on felony charges of records tampering, according to WKYC, and then-Ohio governor John Kasich later reduced her charge to a misdemeanor. She spent nine days in jail.
Since the announcement of the college admissions scandal, many are resurfacing the story of Kelley Williams-Bolar, a black mother who used her father's address so that her children could attend a better performing school. She was sentenced to jail. https://t.co/NkdbOP2YsY pic.twitter.com/Y0WjweOEgK

— HuffPost BlackVoices (@blackvoices) March 13, 2019
WILLIAMS-BOLAR'S INITIAL REACTION
Speaking to WKYC, Williams-Bolar recalled the first time she caught wind of Huffman's case. "When it first ran across my timeline, my eyebrows kind of went up," she said. "I was shocked a little bit."
In addition to her jail sentence at the time, Williams-Bolar got 80 hours of community service and two years' probation, but she refused to judge Huffman's 14-day jail sentence.
"Her 14 days being fair. …I cannot be the judge of that, and I wouldn't judge her for that," the Ohio mom added.
SETTING PRECEDENCE
Williams-Bolar noted, however, that her case served as precedence for Huffman's eventual sentencing (The 56-year-old actress had initially asked that she be let off with only probation).
"Initially, you know, she [Huffman] didn't get anything and they were gonna let her go and that's when they said 'In the case of Kelley Williams-Bolar, we must have some kind of equal justice here.' We have flaws and they need to be addressed, and this situation here was a case in point."
During Huffman's sentencing on Friday, prosecutor Eric Rosen cited Williams-Bolar's sentence to U.S. District Judge Indira Talwani, NBC News reported.
"I have no regrets seeking a better education for him [her son], I do regret my participation in this drug case."
"If a poor single mom from Akron who is actually trying to provide a better education for her kids should go to jail," Rosen argued. "There is no reason that a wealthy mother with the resources should not also go to jail."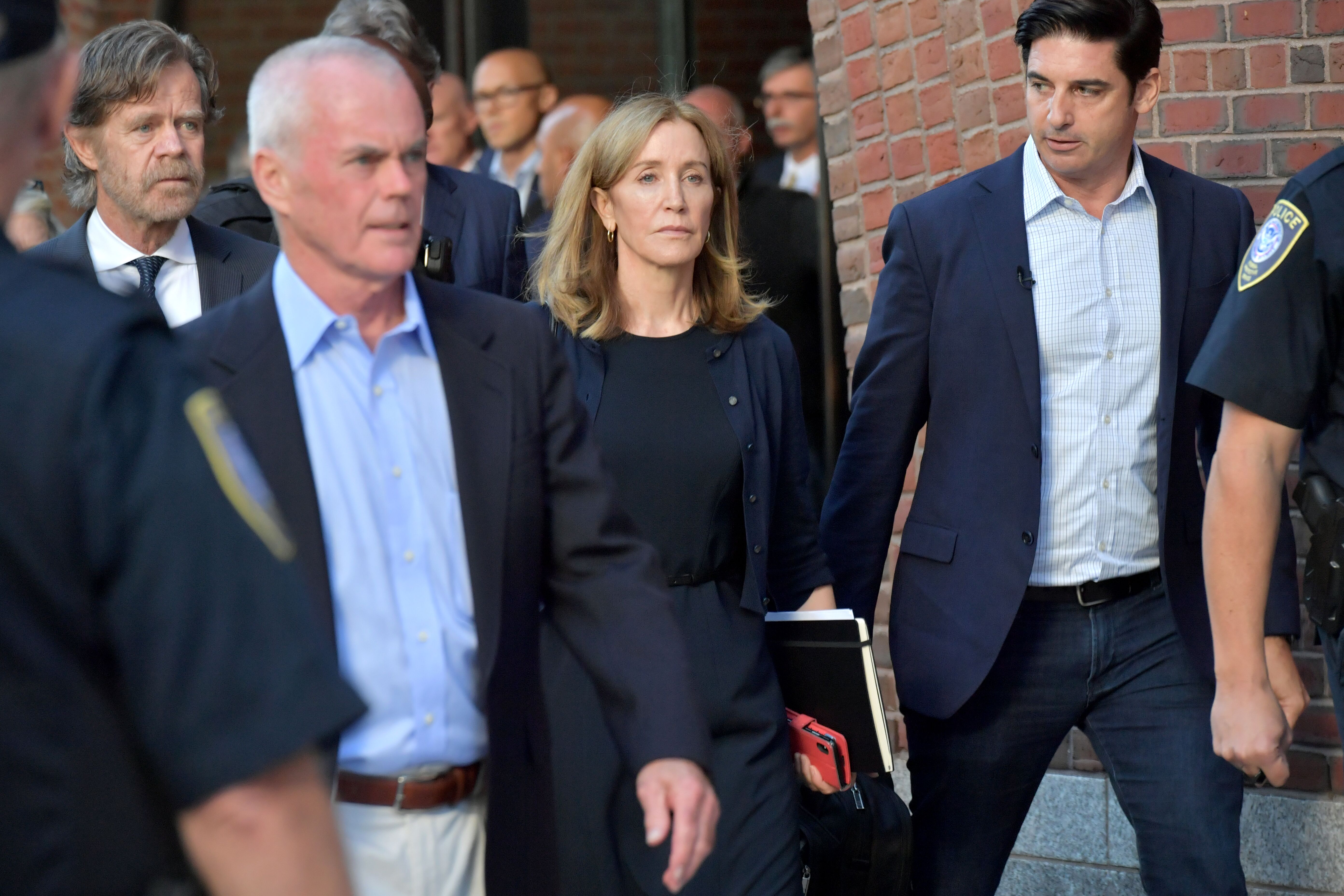 ANOTHER BLACK MOM COMPARISON
The controversy surrounding Huffman's case had also brought to fore the case of Tanya McDowell, a black homeless mom who falsified an address so her son could enroll in an elementary school.
It was initially reported that McDowell got a five-year prison sentence for larceny in relation to the falsification, but PEOPLE clarified recently that McDowell also pleaded guilty to selling drugs.
Kelley Williams-Bolar & Tanya McDowell enrolled their children into Public School Districts in which they did not reside. They were both jailed for these crimes. Should Felicity Huffman & Lori Loughlin be held to that same standard? #CollegeAdmissionsScandal 👩🏾‍🎓 pic.twitter.com/fUl7WT2oaN

— Cleverly Loquacious (@dlnodots) March 13, 2019
SPOTLIGHT ON THE JUSTICE SYSTEM
At the time of her sentencing, however, McDowell reportedly said in court: "I have no regrets seeking a better education for him [her son], I do regret my participation in this drug case."
The public has since pointed out differences in the punishments meted out to Huffman, Williams-Bolar, and McDowell, citing it as another example of the unfair justice system.
Meanwhile, besides spending 14 days in jail, Huffman will also have to pay a $30,000 fine, complete 250 hours of community service, and be on supervised release for one year.