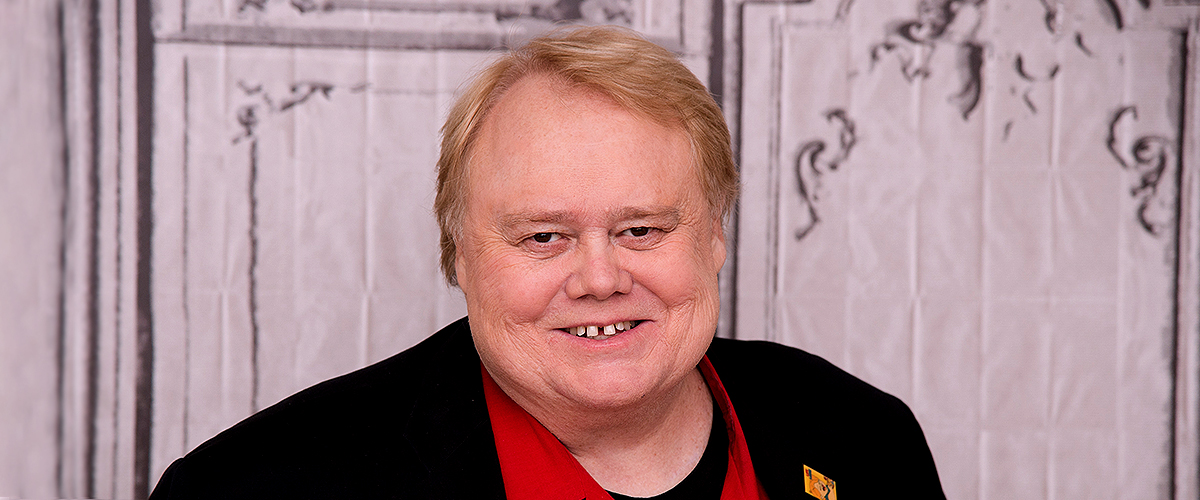 Getty Images
Louie Anderson Once Jokingly Offered to 'Kill Dad' for His Mom Because of the Old Man's Grumpiness

Louie Anderson, the stand-up comedian and TV host best known for "Family Feud," is 66 years old nowadays and keeps being as funny as always.
His career in the entertainment industry began in 1984 when he made his network debut as a stand-up comedian on "The Tonight Show." He later got minor roles in films such as "Quicksilver," "Coming to America," and "Mr. Wong."
"I'll kill dad for you."
Louie Anderson on "Family Feud"
However, the gig that people remember the most about Louie was as the host of "Family Feud," the American game show wherein two families compete by naming the most common responses to win money and other prizes.
It first aired in July 1976, and now, more than 40 years later, it is still one of the most popular game shows in the US. At the moment, Steve Harvey is the host.
Although Louie has not been in the spotlight as much as his fans would like, he is still quite busy. In July this year, he was in an interview with Conan O'Brien wherein he hilariously told the story of the time he offered to kill his father.
After joking about his weight at the beginning of the segment, Louie talked about his father, who he has described several times as abusive and alcoholic.
His joke about killing his father
His cartoon show "Life with Louie," which ran from 1994 to 1998, is probably the best way to understand how he and his family lived.
The show portrayed in a relatable and comical fashion Louie's poverty-stricken childhood in a house with 10 siblings, a kind-hearted and optimistic mother, and an emotionally unavailable alcoholic father.
In the interview, Louie confessed that when he was young, he couldn't get his mother a present, so he wrote a coupon book for her with everyday chores like washing the dishes or doing the laundry.
When Louie said what he wrote for the third coupon, the audience and Conan burst out in laughter: "I'll kill dad for you."
His father learned about the coupon
His mother supposedly said that it was an inappropriate thing to say, but Louie hilariously replied that he would do it for her.
Although it was a fun joke, the comedian admitted that it was a true story. After saying that his father, Louis William Anderson, was a "great" person, he pointed out that he was "grumpy" and had issues with alcohol.
Conan wondered if his father ever found out about the comedian's coupon, and Louie admitted that he actually did and that he started calling him "Hitman Louie" for about a year after that even in front of other people.
Soon after the clip hit the internet, people took to the comment section to praise Louie's sense of humor, saying that he is a "national treasure," an "effortlessly funny" person, and that seems "like a great guy."

One user's comment circa August 2019 | Source: YouTube/Team Coco

One user's comment circa June 2019 | Source: YouTube/Team Coco
He forgave his father
Even though growing up with a father like Louie's was probably very challenging, the comedian admitted that forgiving him became easier when he learned about his past.
When Louis William was 10 years old, he and his sister were taken out of their home and put for adoption. Since they went to live with two different families, they never saw each other for 50 years.
"Forgiveness was easy for me when I found that out. And I miss him. I love him. I miss the grumpy, coffee-sipping person that he was," Louie pointed out.
Apart from forgiving his father, Louie has always shown appreciation for his mother, Ora Zella, as she never lost her humanity although she had to raise 11 children with an abusive husband.
At the moment, the comedian is still focused on his career as he is working on the game show "Funny You Should Ask."
Apart from that, he is expected to appear on "Coming 2 America," the sequel of the 1988 film directed by Craig Brewer.
Please fill in your e-mail so we can share with you our top stories!