Glenn Close's Daughter Annie Starke Poses in Leopard-Print Outfit in New Photo
"The Wife" actress Annie Starke, took to Instagram and posted a stunning picture of her in a leopard print outfit. The star resembled her mother, Glen Close, known for her oscar nominating work in "Fatal Attraction."
On September 22, Starke treated her fans to a post on Instagram. The star was clad in a leopard print outfit and looked absolutely stunning. 
The actress had a striking resemblance to her mother, Glenn Close, with whom she worked with on "The wife" as the same character from different time periods.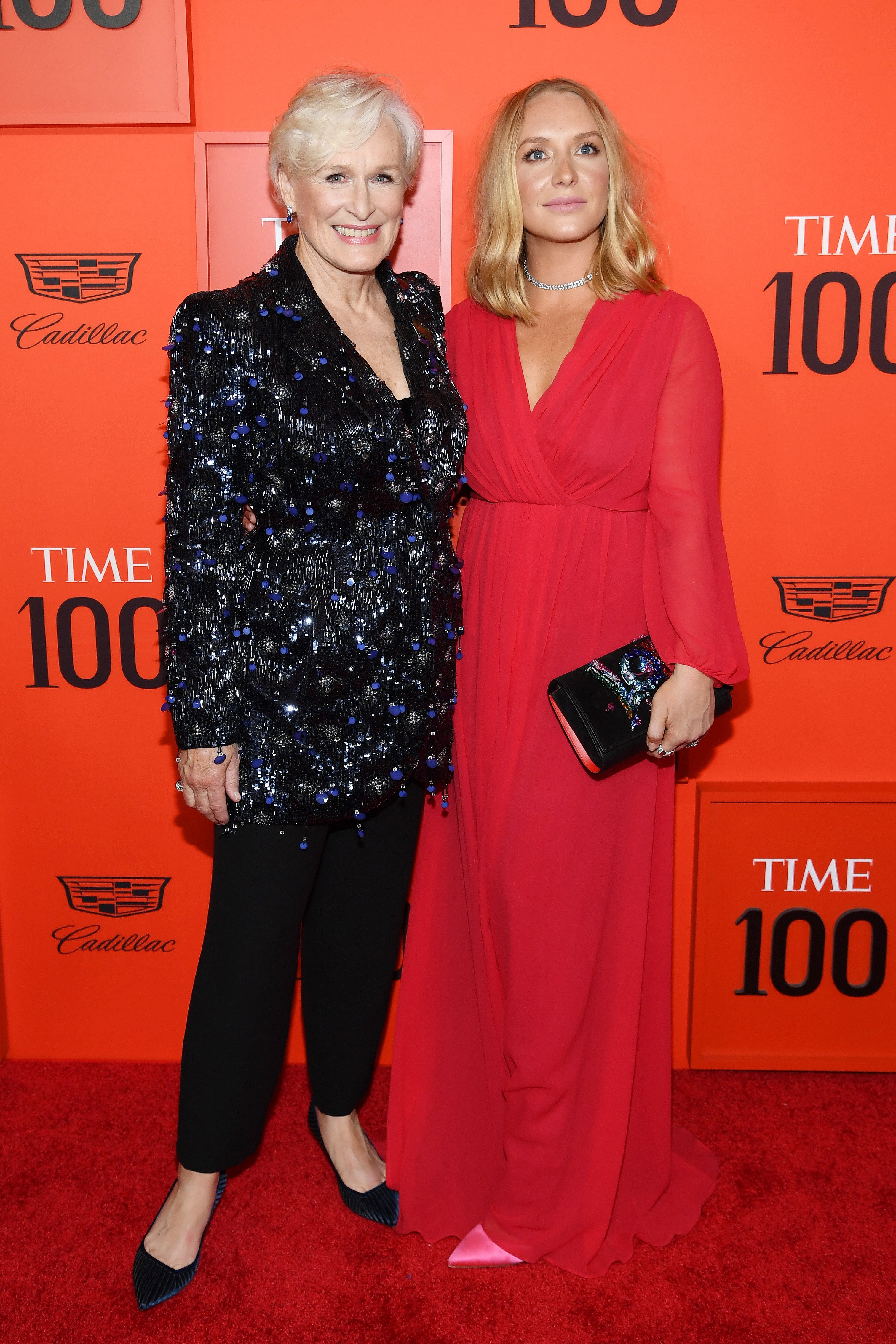 STARKE'S LEOPARD ENSEMBLE
In her Instagram post, Starke was smiling at the camera, angled a bit lower than eye-level and bent her left leg while holding a small black clutch in her left hand. 
The Leopard print threads looked like leather from the reflections on it. The star was standing in front of a cream background that popped the design even more. 
THE DIRECTOR OF THE MOVIE LANDED STARKE HER AUDITION
Close spoke to the "New York Post" and talked about how her daughter ended up playing the younger version of Close's character. 
Björn Runge, the director of the movie, was having a tough time recruiting the perfect young actress for the show. Some things about the applicants would always seem off for the part.
THE RECRUITMENT PHONECALL
Close said that the audition for Starke was done over the phone. "He mentioned on the phone to me one day, "Either the look is right but the voice is wrong, or the voice is right but the look is wrong',"
She pointed her daughter for the role in an ever so subtle way, "I kind of whispered, 'Well, you know — my daughter's an actress.' And that's all I said." 
CLOSE AVOIDED HER DAUGHTER ON THE SET OF "THE WIFE"
Close likes to brag about her one and only daughter, Annie Starke as any parent would. However, the star didn't want her nearby when they were working on the movie. 
During her time with the NYP, Close admitted that she didn't even want to bump into her daughter. "I knew it was up to Annie to establish the character," the 71-year-old star said.
"So I really felt compelled to leave. I didn't want her to even bump into me." Close made it clear that avoiding her daughter was for her best interest. Her intentions do have a lot of experience backing her up.