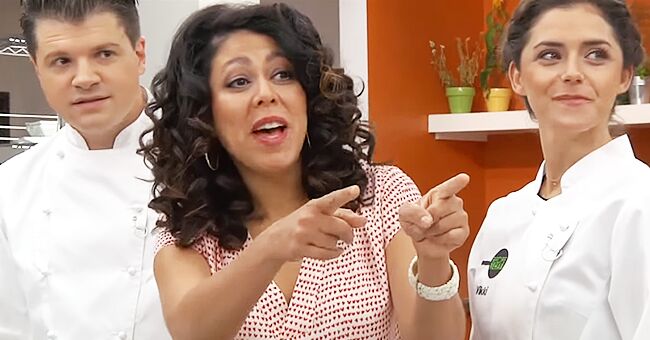 Youtube.com/Evette Rios
Former 'Chew' Correspondent Evette Rios Is a Doting Wife and Mother of Two

Evette Rios, known for her appearance as a television correspondent on "The Chew" on ABC, now lives happily with her husband and two children in New York City.
Rios, who is the national spokesperson for Goodwill Industries, has been married to Stephen Davies since 2012. The couple shares two sons — Yagüez "Yago" and Guarionex "Rex."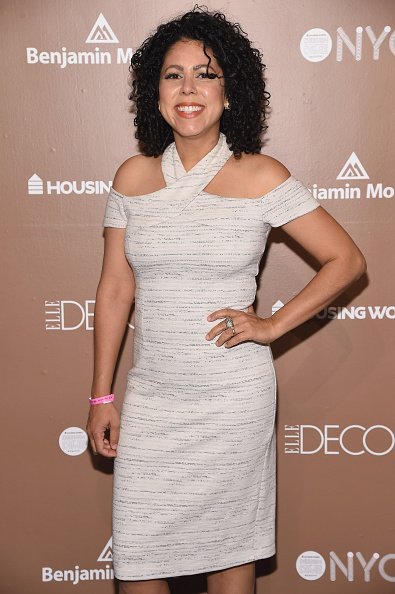 Evette Rios at Housing Works Design on a Dime Opening Night on April 27, 2017 in New York City | Photo: Getty Images
"I could not be prouder of all the wonderful things you teach our kids everyday."
In a 2017 Facebook post, Rios called Davies her "best friend" and "greatest advocate."
"5 years and 2 days ago (gulp) I married this guy right here, Stephen Davies," she captioned a photo of her husband and their son Guarionex. "He was and continues to be my best friend and my greatest advocate."
Rios added, "We don't always see eye to eye and the way he leaves his drawers open after he takes his clothes out in the morning drives me to drink, but he is kind, intelligent and the most compassionate person I have ever met."
In the sweet snap, Davies is seen introducing Guarionex to a hermit crab on the beach.
"He can find little animals everywhere and we have derailed many a trip trying to save one furry or scaly critter or another," Rios continued. "I could not be prouder of all the wonderful things you teach our kids everyday. Mi vida, mi amor para siempre. Here's to many many more. 143."
On her Instagram account, Rios often posts photographs of Yagüez and Guarionex. "These two, this beach and this celebration of life. Wishing we could all go back to the sunshine and surf," she captioned one of their pictures.
In the image, Yagüez and Guarionex can be seen smiling and wearing a white shirt.
According to Latin Post, Rios, who is of Puerto Rican descent, is your lady when it comes to lifestyle, food, crafts, and interior design.
Before getting her start in television, Rios worked at top New York interior design and architecture firms, Murphy Burnham and Buttrick, Scott Snyder Inc. and Sheila Bridges Design.
Please fill in your e-mail so we can share with you our top stories!