Get to Know RHOA Alum Joseline Hernandez's New Man, DJ Ballistic
Joseline Hernandez has moved on from the messy drama that is her breakup from Stevie J. She has a new man, DJ Ballistic Beats and they are reportedly engaged. 
Following her widely publicized break up from Stevie J, Hernandez allegedly dated award-winning singer Tory Lanez.
Even if that were true, it lasted a short time with reports confirming that the exotic beauty now has a new man! 
He is DJ Ballistic Beats and while he is a DJ like Stevie J, he is startlingly different from the Grammy-award-winning star. Here are a few things to know about DJ Ballistic. 
HE REPORTEDLY STARTED DATING HERNANDEZ SOMETIME AROUND APRIL
The very start of DJ Ballistic's relationship with Hernandez remains unknown. It is, however on record that they first confirmed reports of their relationship via Instagram. 
Joseline shared a video via the social platform and fondly captioned it, "He knows I love him." The DJ first acknowledged the relationship via Instagram too. 
He shared a gorgeous snap of Joseline alongside the flirty hashtags, "#wcw #puertoricanprincess #shetreatmelikeaking #live #love, on April 17. 
It, however, remains uncertain whether the relationship started way before then given that the pair have already aired news of their engagement.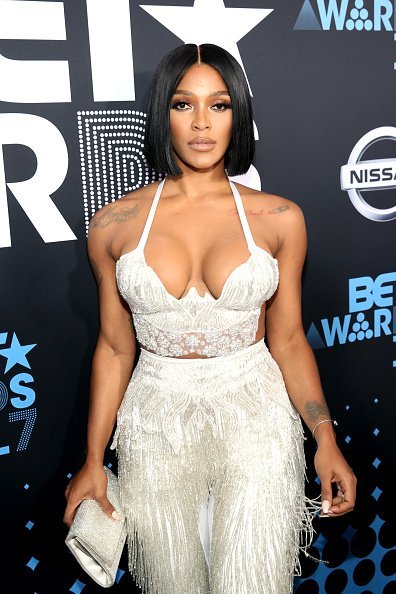 HE IS A MUSIC MAKER
Following her dramatic split from Stevie J who is known to collaborate with stars to produce music, it may have been predicted that Hernandez would stay away from men in the same career path, but that was not the case. 
HollywoodLife shares that DJ Ballistic is a well-recognized force in the music industry. His credits include working with "Empire" star, Serayah and Jazza Pha to produce the 2017 hit track, "Driving Me."
Others include working with Tamar Braxton and producing numerous indie projects with his co-collaborator and fellow producer Prince Charles. 
DJ BALLISTIC IS A NATIVE OF PHILADELPHIA 
The handsome producer reportedly hails from Philadelphia but permanently resides in Miami. Hernandez once confirmed this via Instagram with reports confirming that she and her daughter, Bonnie Bella have moved to be with Ballistic. 
That was confirmed after sources found out that Hernandez's new home which was listed on legal documents she put forward during a custody battle with Steve J, is situated in Miami. She is, indeed, a woman in love. 
DJ BALLISTIC LOVES TO COOK
Hernandez is in love and never one to shy away from the media; she loves to flaunt it before her fans. It is not hard to see why. DJ is not only good at his job, but he is also good at being a homemaker. 
A few months ago, Hernandez was every bit the proud lover as she took to social media to share that DJ is a good cook. 
"Real Gangsta and a Gentleman," she wrote to caption a short video showing her boo showing off his knife skills in the kitchen. 
DJ BALLISTIC LOVES LITTLE BONNIE BELLA! 
Just when it appears that the DJ couldn't be any more perfect, it is confirmed that he loves to play the doting father to Bonnie Bella, who is the product of Hernandez's previous relationship with Stevie J. 
Hernandez can barely keep the happiness of watching her boo take care of little Bella as she took to Instagram to share a snap of the burly musician playing with her little girl. 
Hernandez is taken with DJ and going by his September 11 Instagram post, where he confirmed the news of their engagement, it is the same for him.