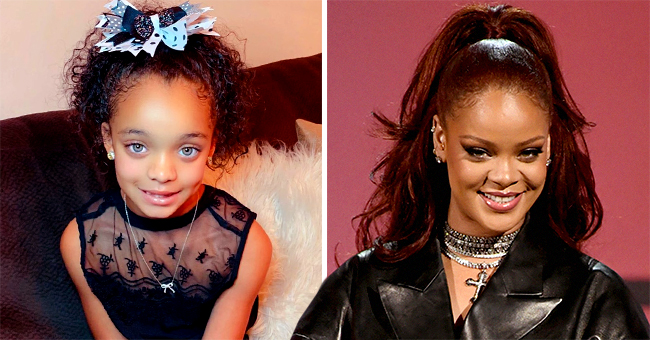 Instagram/iambriakay_ GettyImages
Rihanna Look-Alike Ala'a Skyy Lands Her First Cover for the Bawse Magazine
Rihanna's 7-year-old look-alike Ala'a Skyy is making moves in the modeling industry, bagging beauty campaigns left and right, and now, landing her first-ever magazine cover.
Not a lot of 7-year-old get to say that they're magazine cover girls, but that's something Ala'a Skyy can add to her growing list of achievements at such a young age. After auditioning to Tyra Banks and getting noticed by Rihanna herself, Ala'a is getting ready to take the world by storm.
Ala'a Skyy first rose to fame after people began taking notice of her similar facial features with famous singer and businesswoman Rihanna.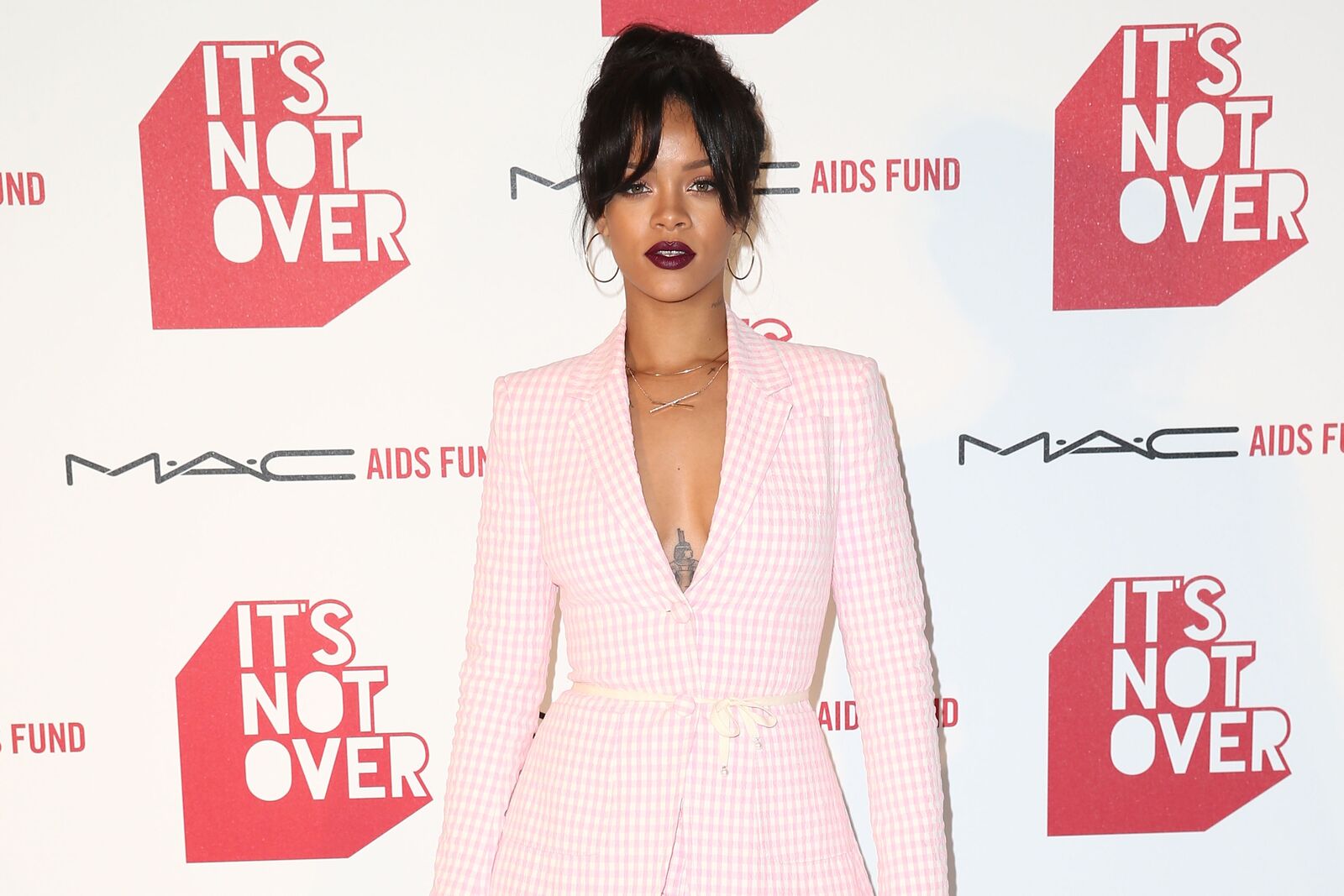 Rihanna at a MAC event for its AIDS Fund | Source: Getty Images/GlobalImagesUkraine
Ala'a's Skyrocketing Modeling Career
After landing a beauty campaign with "The Mane Choice," as their newest brand ambassador, the beautiful girl landed her first print cover.
On her Instagram, Ala'a shared the happy news with the rest of her fans, saying she's the Volume 1 cover girl for "The Bawse" magazine, created by Courtney Adeleye of "The Mane Choice."
Dressed in a gray tulle dress, a black leather jacket, and matching black Doc Marten boots, Ala'a served up some looks, smizing in a way that both Tyra Banks and Rihanna would be proud of.
Rihanna Discovering Ala'a
When Rihanna found out about her mini-me thanks to the internet buzzing about the news, the "Disturbia" singer was, well, so disturbed, that she almost dropped her phone.
Rihanna was so surprised to see Ala'a, who looks exactly like her, and she wondered how that could even be possible.
"Almost dropped my phone. How?"
Fans' Reactions to the Resemblance
Since then, people took even more notice of Skyy, and amused friends and fans of the singer flocked to the comment section to share their amazement as well.
Fenty Beauty makeup artist Priscilla Ono said, she "thought this was the start of the face app young challenge," referring to the online trend of making oneself look old through a face app.
Answering Rihanna's question of "how," a fan said that the singer is "so beautiful that the universe had to make copies of you."
Another fan asked if Rihanna had a child without telling the whole world, as little Ala'a is definitely her "doppelganger."
Making Her Own Name
While Ala'a's resemblance with the Fenty beauty mogul cannot be denied, she's now making a name for herself beyond being just "Rihanna's lookalike," and thanks to all her newfound fans that made her go viral, she's landing beauty campaigns left and right.
At 7-years-old, no doubt this is only the beginning of her modeling career, and the next few years will see her doing more and more campaigns. Fans will just have to wait and see whether or not she'll keep resembling Rihanna in the long run.
Please fill in your e-mail so we can share with you our top stories!