Three Husbands and Three Children of 'Working Girl' Star Melanie Griffith — Meet Them All
The "Working Girl" star is a strong and independent woman who has married four special men four times and has four wonderful children.
Melanie may have divorced them but that does not mean she does not have a strong relationship with her ex-husbands, because she has said that she loves them very much and that they are very close. Melanie also maintains close ties with her three children and her mother, Tippi Hedren.
She is involved in several charities, including fundraising for the Shambala Reserve of Tippi, a refuge for wild animals. Griffith also runs a nonprofit organization that benefits children that suffered severe skin burns.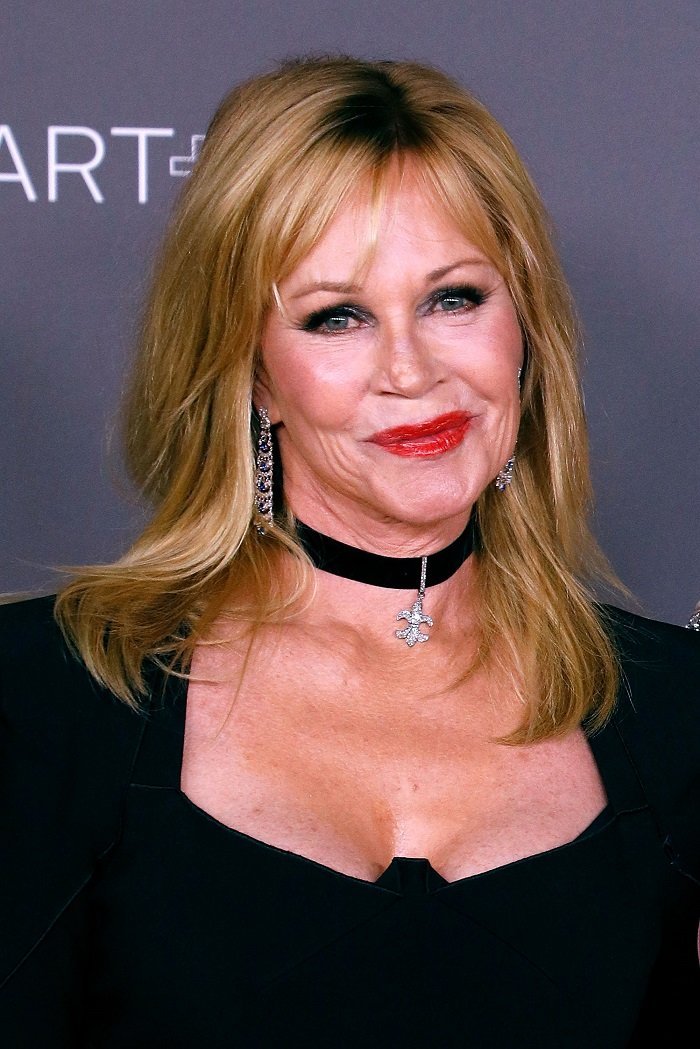 DON JOHNSON (1976-1976) (1989-1996)
Her first marriage to Don Johnson only lasted six months. The couple met when Melanie was 14 years old and Don was a co-star of Melanie's mother, who took a liberal attitude towards her daughter's affair with a 22-year-old and twice-divorced man.
Years later, Melanie would marry Don Johnson again. In 1989, after a crisis due to addiction problems, she and Johnson reconciled. Melanie was still married to her second husband Steven Bauer but she moved with Johnson and became pregnant with her first daughter Dakota.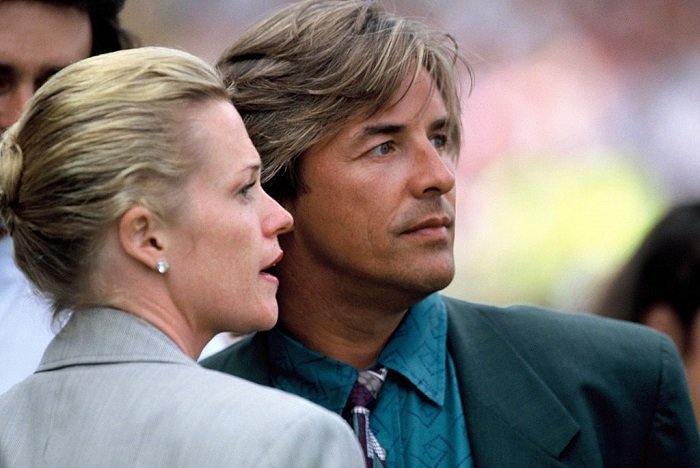 After marrying for the second time, Melanie and Don divorced again in 1996. Despite being divorced, the couple meets frequently especially to support their daughter Dakota.
STEVEN BAUER (1981-1989)
The second time Melanie walked down the aisle, was in1981, five years after divorcing Don. This time the chosen one was her co-star Steven Bauer, whom she met on the set of the television movie "Novice Recruits" (1981).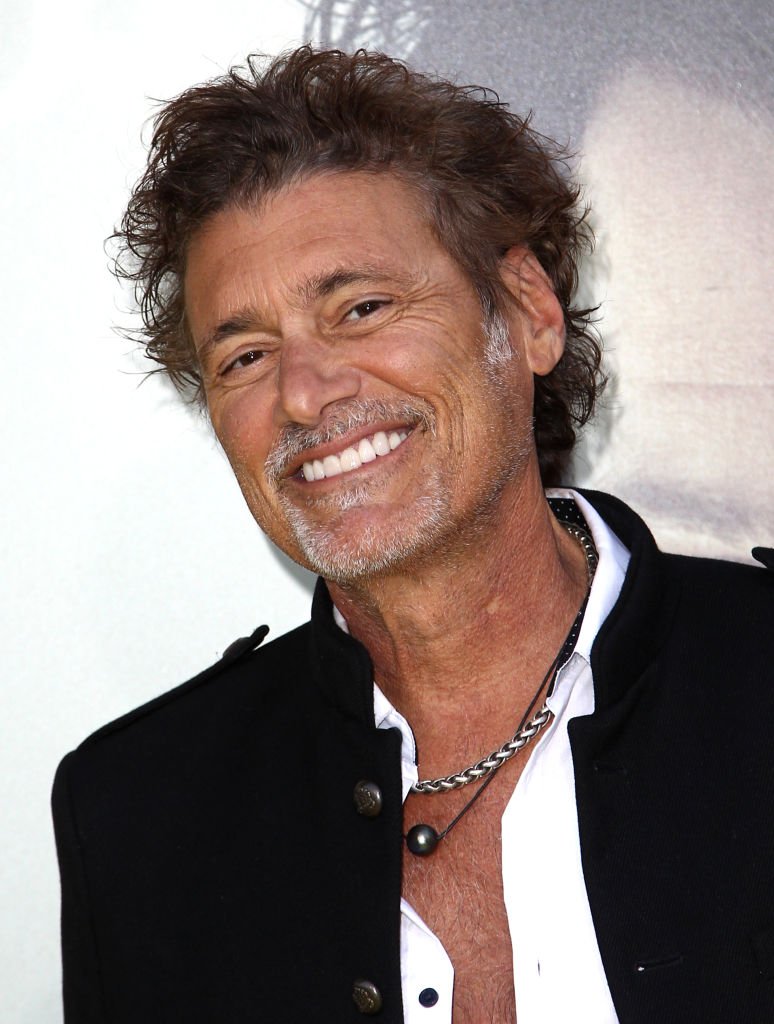 The actor of "Scarface" and Melanie were married for eight years and share a son, her first biological son, Alexander Bauer. Although their marriage did not end on good terms, more than twenty years later Melanie and Steven are good friends.
His marriage to Melanie was not the first, Steven was married to Ingrid Anderson and they both have a son, Dylan Bauer. In 2003, Steven married again, this time with Paulette Miltimore, but the couple divorced in 2012.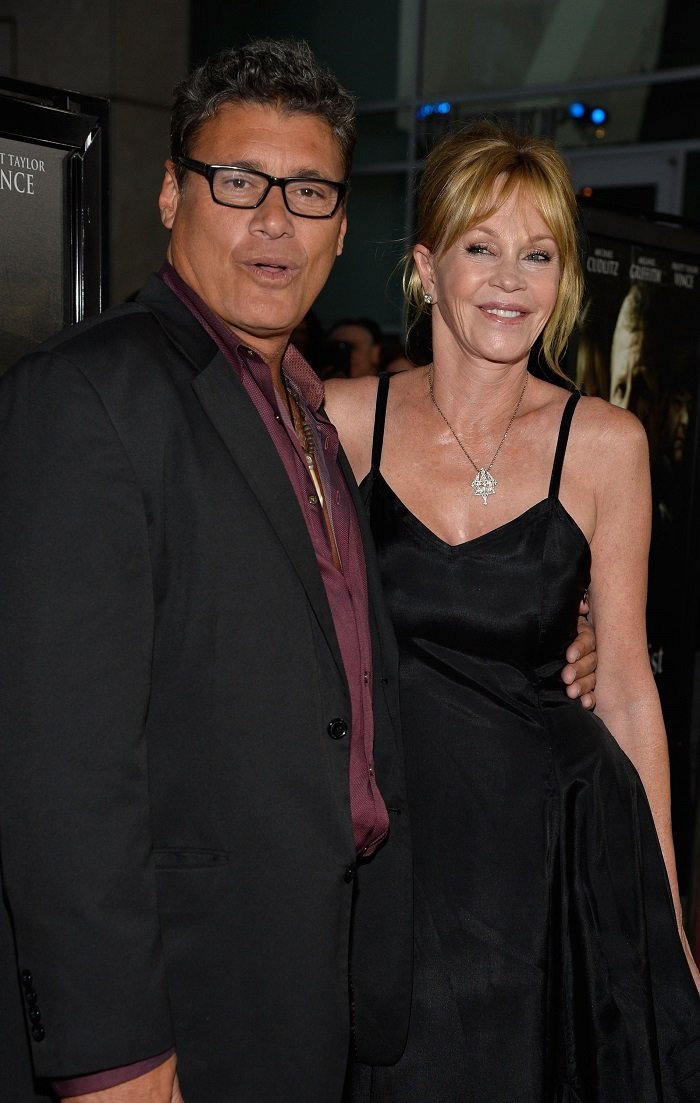 ANTONIO BANDERAS (1996-2015)
Melanie's longest marriage has been with Spanish actor Antonio Banderas, as they were together for twenty years and had a daughter, Stella Banderas. Banderas managed to reach the peak of fame as an actor with "El Zorro" trilogy and has also been successful as a director.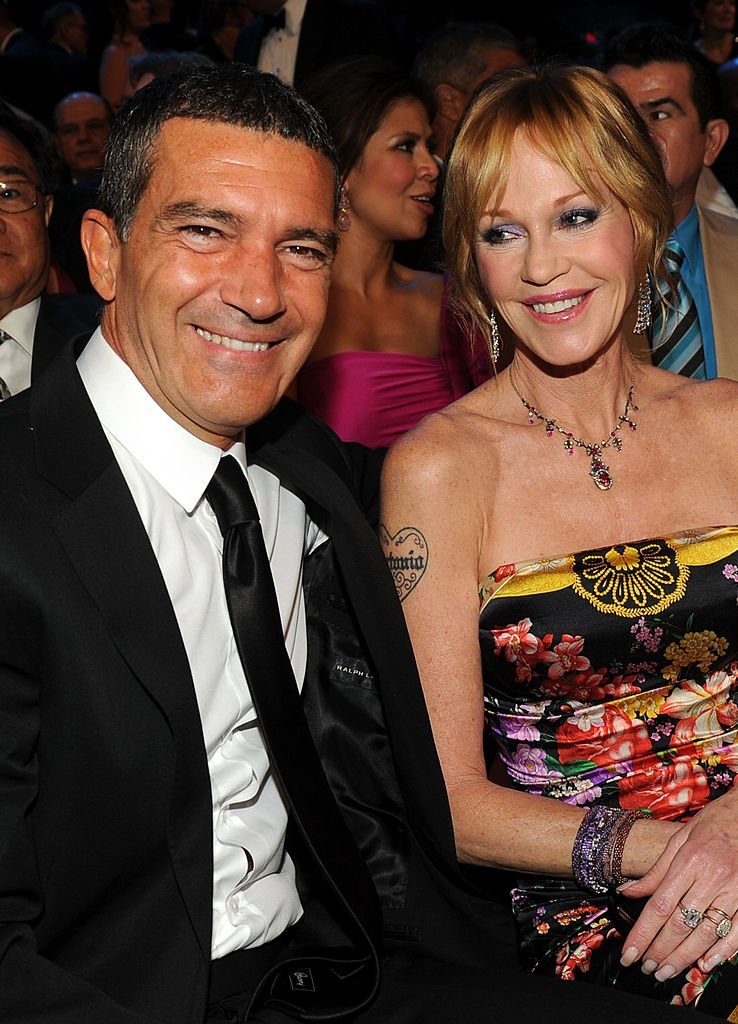 From his marriage to Melanie, Banderas only has good words, she is his best friend. Antonio has expressed his opinion on the matter by saying that although he is no longer married to Melanie, his family is her, her daughter Stella and the two children of Melanie; Dakota Johnson and Alexander Bauer.
Banderas is currently very proud of his daughter Stella, who follows in the footsteps of her famous parents and grandmother Tippi, forging a proper name as an actress. And Banderas returns to its beginnings working with Almodovar and sharing his time between his homes in the United States and southern Spain.
DAKOTA JOHNSON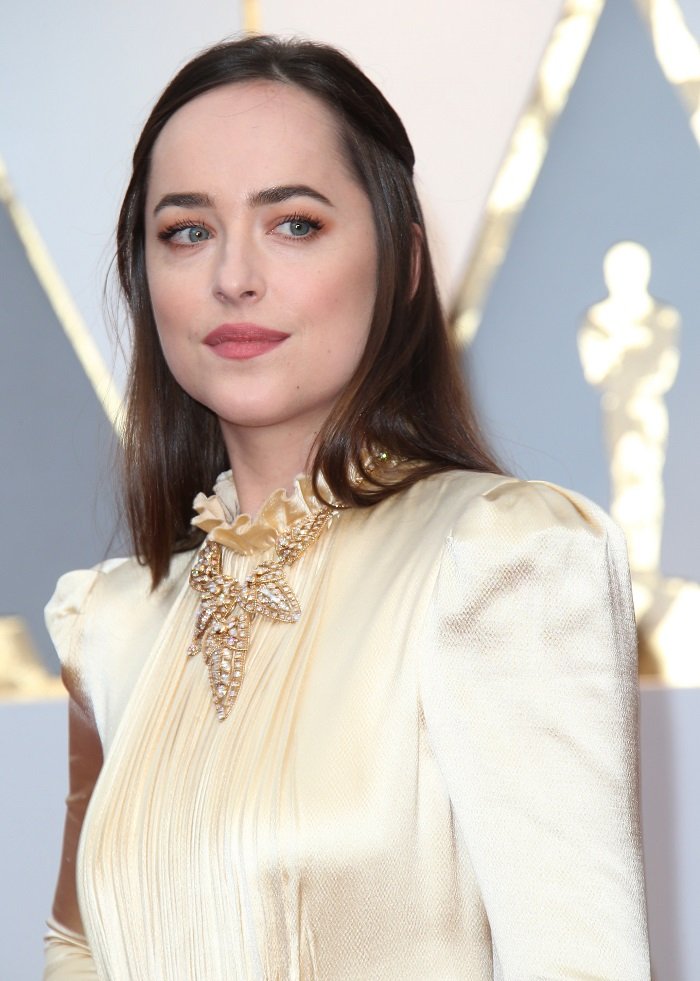 The daughter of Melanie and Don Johnson began her career as a model and actress at a very young age. She made her debut with her sister Stella in the movie "Crazy in Alabama," directed by her stepfather Antonio Banderas.
After finishing high school, she signed with William Morris Agency to begin her acting career, having modeled with IMG Models for MANGO and Wish in Australia.
She has played numerous roles both in film and on television, and it was her performance as Anastasia Steele in the film adaptation of the erotic novel "Fifty Shades of Gray", which earned her the People's Choice Award.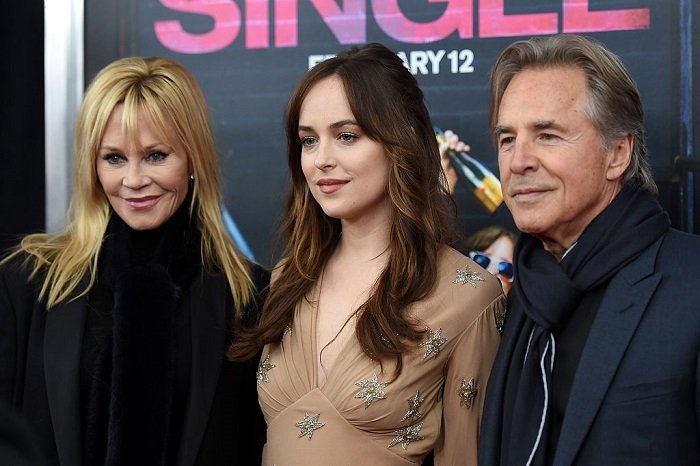 ALEXANDER BAUER
Alexander is Melanie's first child and her only son, the product of her eight-year marriage to Steven Bauer. And if there is something that Melanie goes crazy for her children. On Alexander's birthday, she boasted her love and admiration for her son on social media.
In addition to Alexander, Melanie considers Jesse Steven's son with his first wife Patti Arbanville as her own. When Melanie talks about her children she always talks about her four children, who with her three ex-husbands make up her family.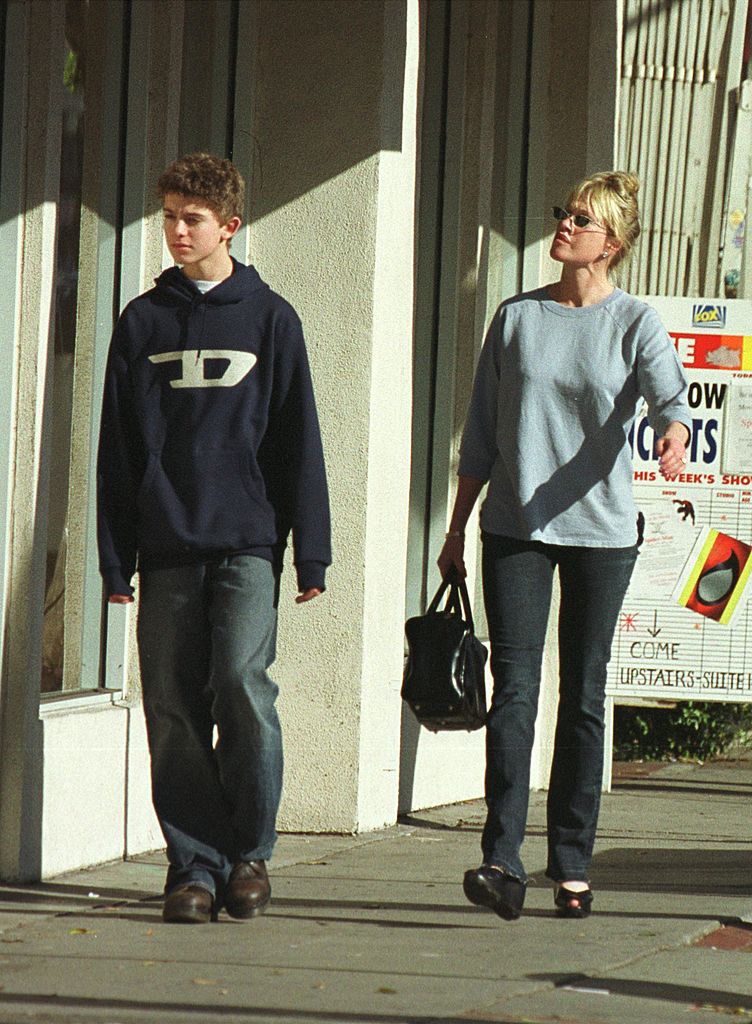 Following in the footsteps of his parents, Alexander has also dedicated himself to acting being known for his work at "Kazoo in First" (2013), "This Loneliness" (2015), and "Holding" (2015).
STELLA BANDERAS
The youngest of Melanie's children is the daughter she shares with her ex-husband Antonio Banderas, Stella. She was named after Melanie's acting teacher, Stella Adler, Stella Banderas also studied at the Stella Adler Studio of Acting in New York, continuing the family tradition.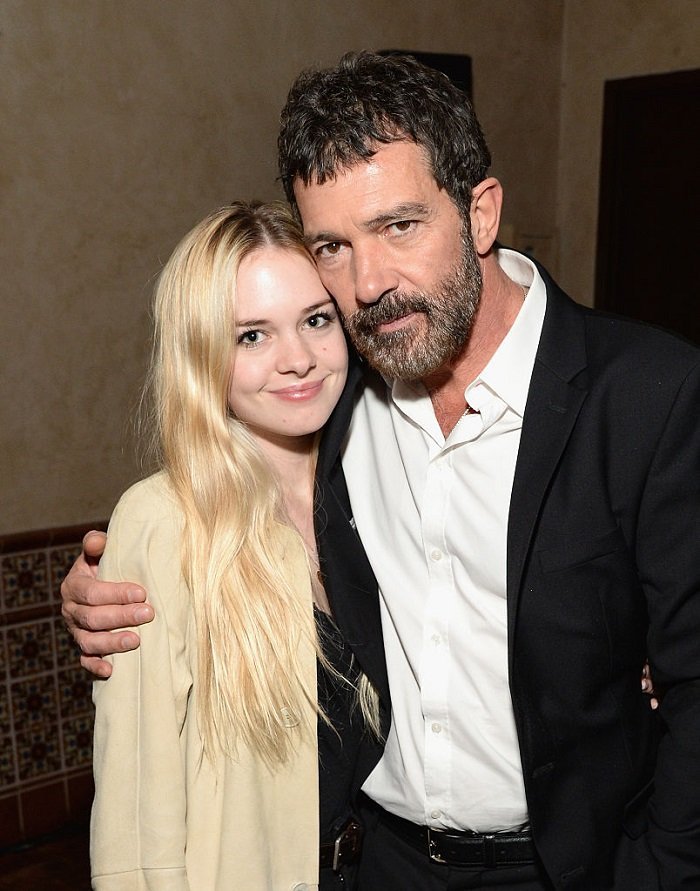 Born in Marbella, Spain, Stella made her debut in the movie "Crazy for Alabama" with her sister Dakota as co-star, her mother Melanie, and her father as director. He also participated in The 61st Annual Golden Globe Awards in 2004.
Stella has a career in Literature and Art from the University of New York but is currently preparing to become an actress. According to the latest news, Stella is in a relationship with Eli Meyer, son of Kelly Chapman and Ronald Meyer, vice president of NBC Universal.