Jamie Foxx of 'Django Unchained' Shares Throwback Photo with Daughter Annalise Bishop before Her Birthday
Jaimie Foxx is a father to two gorgeous and ultra-talented young women. This time the doting dad took to Instagram, shown below, to show off his youngest daughter 10-year-old Annalise Bishop.
Annalise Bishop is the daughter of actor and comedian Jamie Foxx and Kristin Grannis, whose identity was only revealed in 2017. She is Foxx's second and youngest daughter.
Annalise was born on October 9, 2008. Her doting dad took to Instagram to share a pre-birthday post dedicated to her.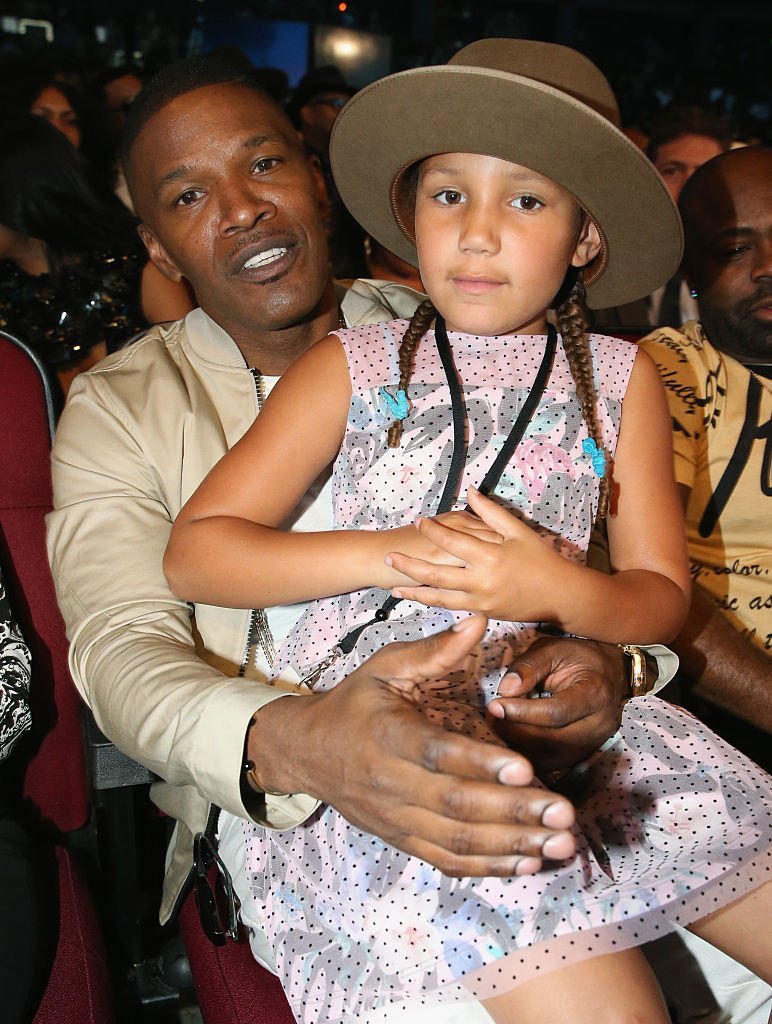 Jamie Foxx, who is notoriously private about his personal life, has kept fans guessing about a lot of information regarding his daughters. However, his recent posts on Instagram revealed that little Annalise is a Libra.
"#tbt they grow soooo fast. Somebody's birthday is coming up!!! #daddydaughtertime #libraseason," read Foxx's caption.
The post included a throwback picture of Foxx onstage with his daughter, Annalise, taken on November 23, 2014, at the 2014 American Music Awards at Nokia Theatre.  At the time Annalise was six years old.
The show was not the only award show the little girl attended with her father. She accompanied him to the 2015 Grammy's and met many music legends at the show including Madonna.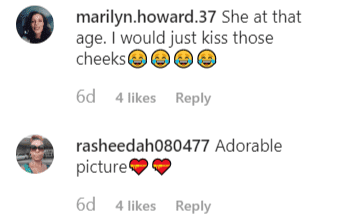 The adorable picture proved Foxx's point that she grew up really quickly and fans took to the comments to agree with him. The post garnered well over fifty-six thousand likes.
"They really do grow so fast!! Right before your eyes though @iamjamiefoxx but we be looking like where was I while you was growing cause you feel like you missed something," commented one fan.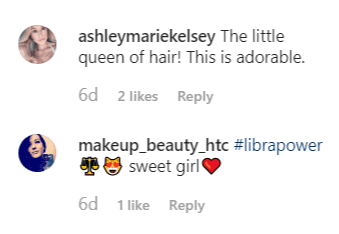 Foxx took to social media later in the week to wish Annalise on her actual birthday. He also commented that "11 years have flown by."
Foxx also has an older daughter, Corrine Foxx. Corrine has followed her father's footsteps and is a renowned actress.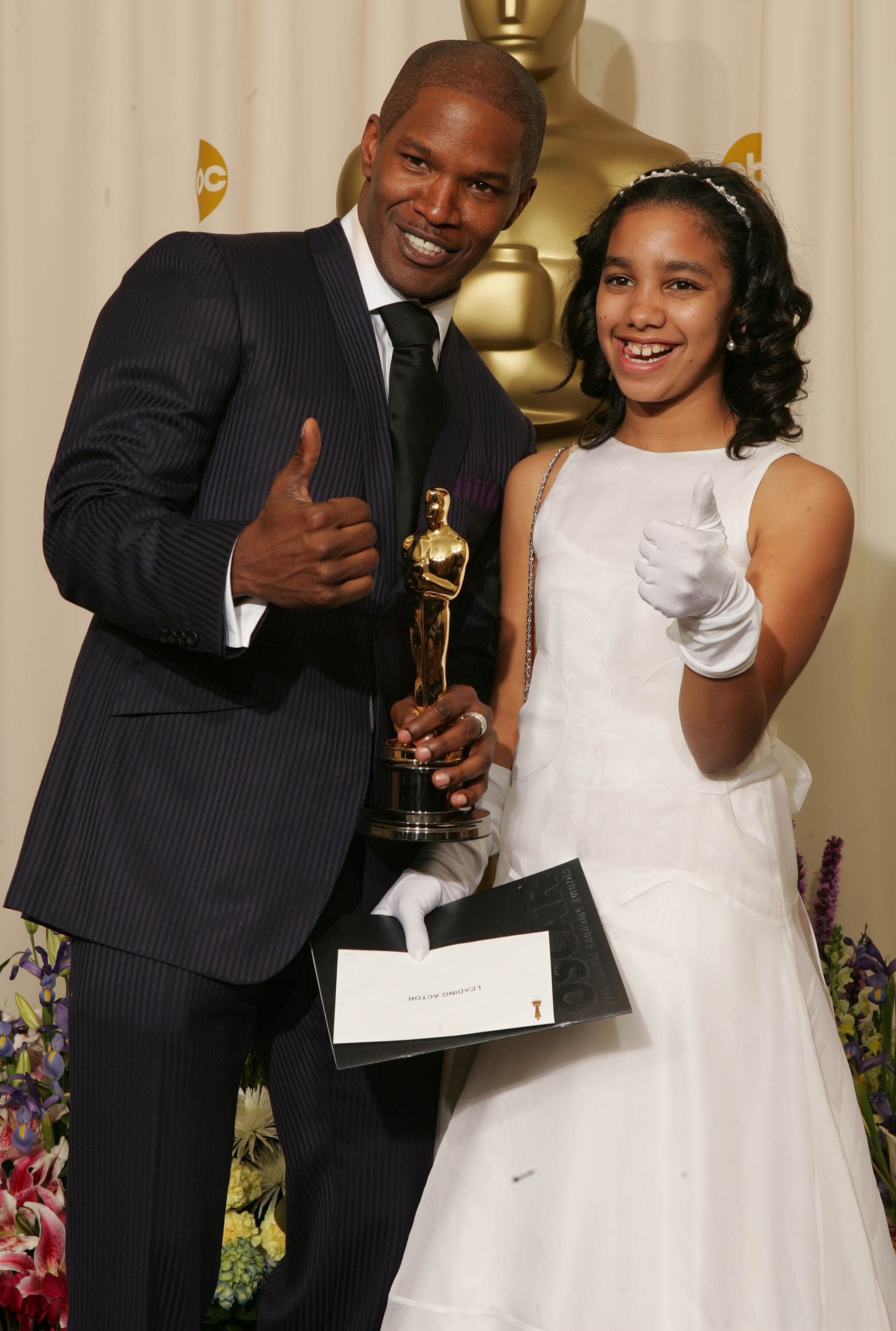 The 25-year-old actress made had her first major big break in the movie, "47 Meters Down: Uncaged" earlier this year and her father accompanied her on the red carpet for the film.