Aspiring Marine Donahue Fields Lost His Legs at 19 but He Now Teaches People with Disabilities How to Box
Donahue Fields thought he lost everything when he lost his legs in 2003 at the age of 19, but he later found himself through boxing, and now he is teaching other people with disabilities how to defend themselves.
37-year-old Fields was hit in the spine by a stray bullet while he was walking home. Accordint to New York Times, the Queens resident was later mugged and assaulted at a medical facility while recovering from the incident.
Fields revealed that he was in a bad place for a long time after he lost his legs and his confidence and self-worth were diminished.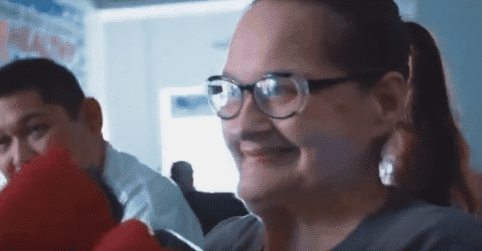 "I was shot in my back, I lived through a spinal cord injury," Fields told Great "BOO" Story. "The depression and PTSD just spiraled. I tried to commit suicide, woke up in the ICU. I didn't know where to go with my life from there."
His weight increased drastically because he did nothing, and he was far from being healthy. He only started going to the gym after he found love, and that's how he discovered his passion for boxing.
"I was approached by a trainer at the gym," Fields recalls. "During a program that I attended here in New York. I just started going, got better, kept training harder and I started to feel good." The sport helped Fields get his life back together and also a new path.
Aspiring Marine Learned to Box After Losing His Legs — Now He's Teaching Others Who Have Disabilities https://t.co/dGhCcrna9d

— People (@people) October 12, 2019
"I found confidence, a confidence that I was meeting goals. I was getting better at something,. It played a part in me wanting to try other things and wanting to become better," he said.
After regaining his health and mental fitness, he realized that boxing could also help others with disabilities, so he rented out part of a gym to fulfill his vision.
"I wanted people to enjoy it the way I'm enjoying it to create a self-esteem boost," he says. "It starts with security, and then you apply that in other areas of your life. Hopefully, they experience the same thing I did and just keep growing and growing."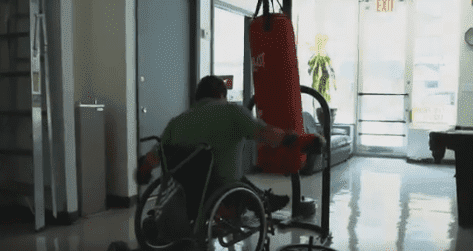 Fields now has some customers, and according to him, some have cerebral palsy, multiple sclerosis, and other developmental disabilities. One of them is even recovering from a stroke.
He is also hoping that he can help get adaptive boxing included in the 2020 Summer Paralympics.
Months ago, a 17-year-old amputee also went viral and melted people's hearts when he insisted on completing a 1,000-metre run on his crutches during a PE examination. 
Donahue Fields thought his life was over when he lost his legs and became dependent on a wheelchair. Then he found boxing. https://t.co/mn8gBPSeXX pic.twitter.com/3liL4iDEtP

— Great Big Story (@greatbigstory) October 6, 2019
There are now various supports for amputees and one is the annual fundraiser called Legapalooza for the Dallas Amputee Network (DAN). It is the largest and most active amputee support group in the US, where amputees come together to play soccer and run marathons. 
These stories are proof that disability is not the end of life; it can also be the start of a new and joyful one.