'Shades of Blue:' Meet the Cast's Real-Life Spouses
The crime drama, "Shades of Blue," followed the trails and tribulations of a single mother NYPD detective forced to work for the FBI's anti-corruption task force over the course of three seasons.
Even though the series ended in 2018, it remains a hit among fans, and so does the cast. With a sneak peek into their personal lives, we looked at the real-life spouses of the popular cast members.
JENNIFER LOPEZ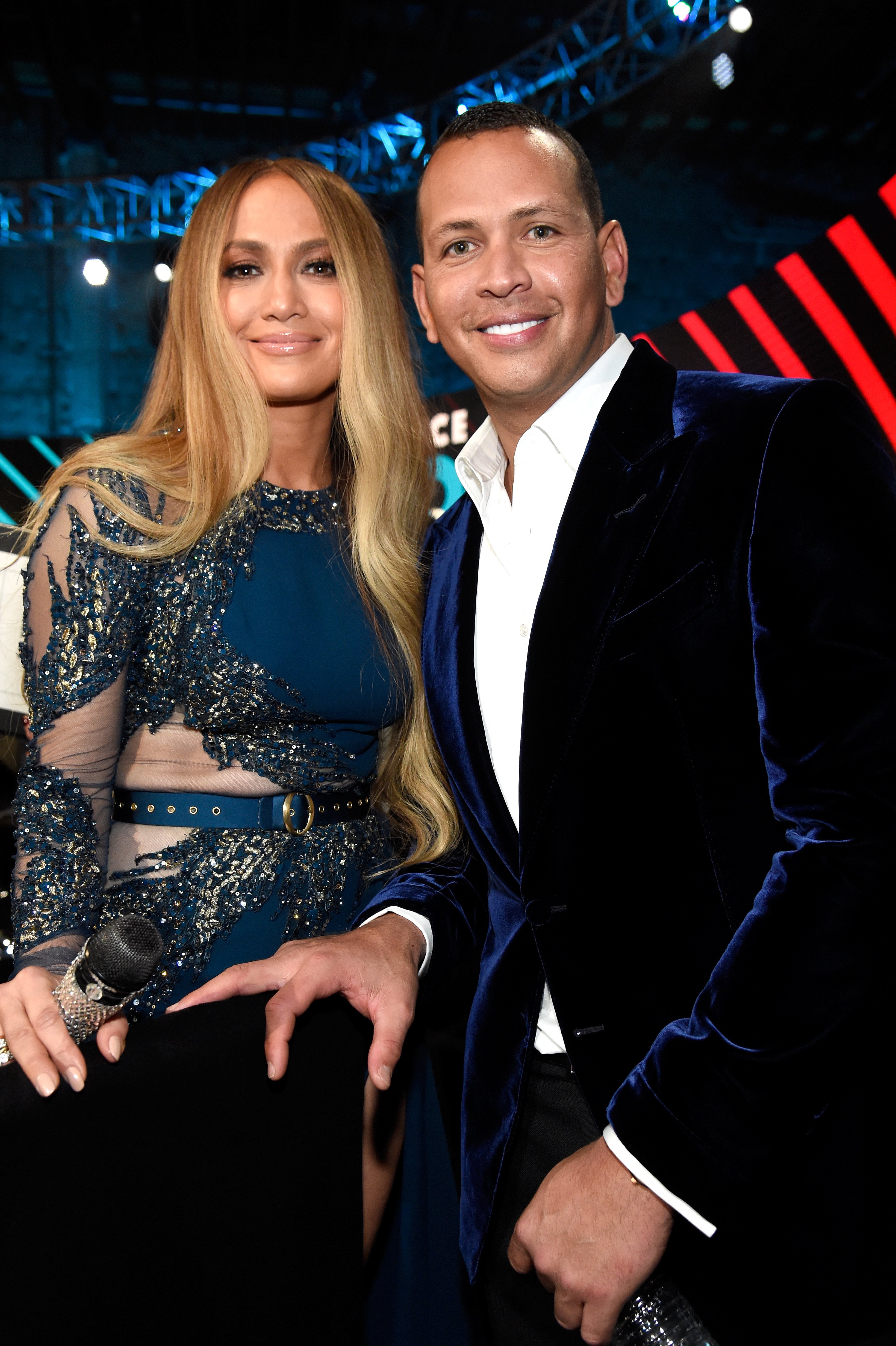 Jennifer Lopez met her future husband, Alex Rodriguez, for the first time in 2005, twelve years before they started dating when she stopped to shake his hand at a baseball game at Shea Stadium in Queens, New York.
The couple made their red carpet debut at the Met Gala in May 2017, and Alex gushed about how much they have in common a few months later.
"We are very much twins," Rodriguez said. "We're both Leos; we're both from New York, we're both Latino…and about 20 other things."
 In March 2019, Alex proposed to Jennifer during a romantic beach getaway, and the couple is tight-lipped about their wedding plans.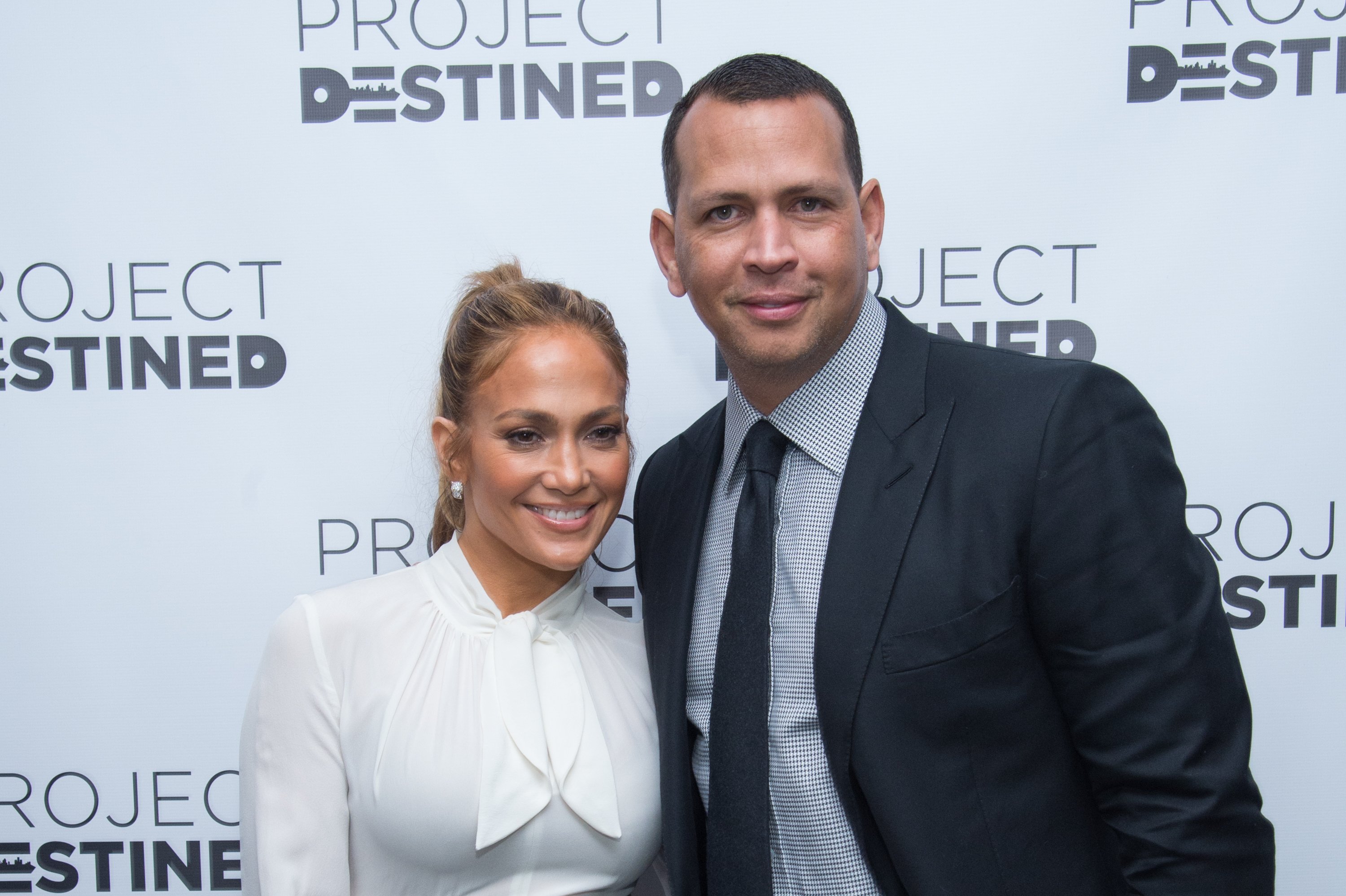 "When you think about wedding plans and Jennifer is your partner, all you do is – you do a lot of nodding," Alex added. "I don't know where the location is; I don't know what I'm wearing, I don't know when it is. I'll just show up."
With both Jennifer and Alex previously married with children, the groom-to-be wouldn't mind if their exes attended and reckon "the more, the merrier."
RAY LIOTTA
Ray Liotta is a divorced man, but the relationship with his ex-wife, Michelle Grace, seems to be in good shape as he took her jewelry shopping at David Yurman in Beverly Hills in April 2016.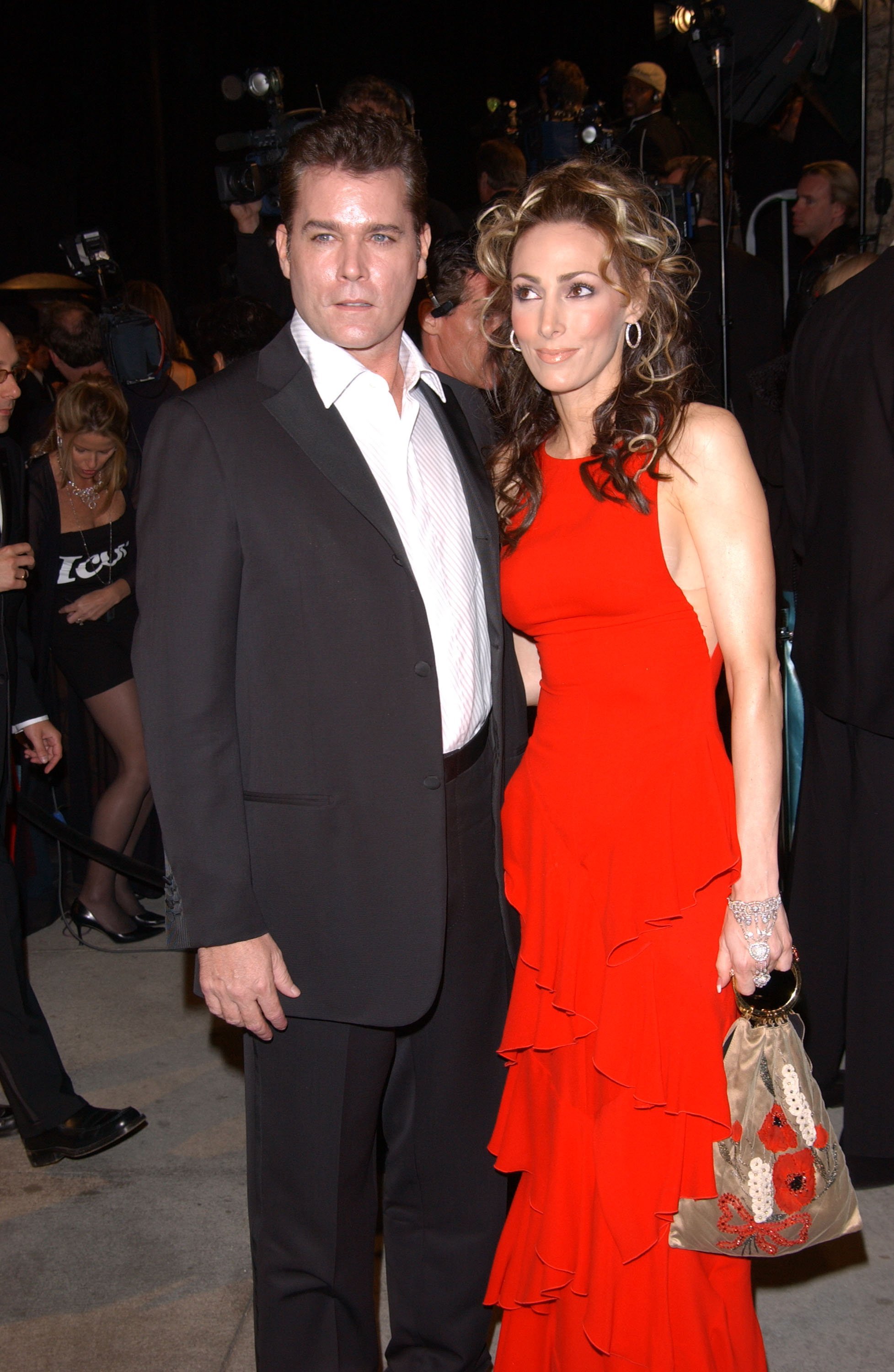 The two actors met on the set of "The Rat Pack," wherein they co-starred, and decided to tie the knot on February 15, 1997, in Las Vegas.
Michelle and Ray then had a daughter, Karsen, but their union didn't last, and they divorced in 2004. Karsen had since grown into a beautiful model, and she even appeared with her parents in the 2000 movie, "A Rumor of Angels" at one year old.
The exes worked together on four films, with two starring Michelle as an actress, while she worked as a producer on the other two, the most recent of which is "Take The Lead" in 2006.
DREA DE MATTEO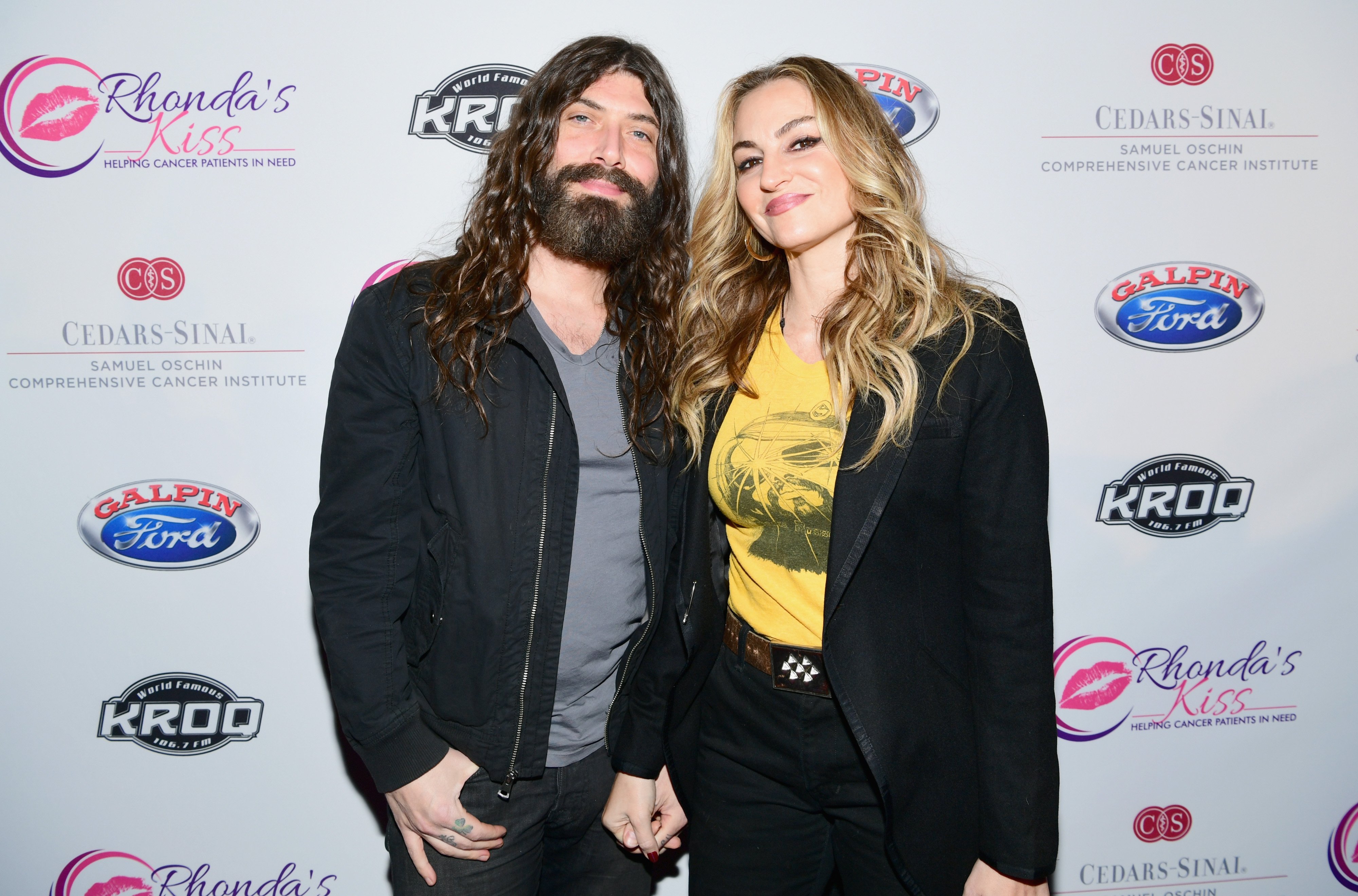 Engaged for the second time to Whitesnake musician Michael Devin, Drea De Matteo didn't hesitate in saying yes after he proposed to her during one of the band's concerts in Atlantic City, New Jersey, in July 2015.
"I fell in love with a very beautiful woman a few years ago. I want to embarrass her as much as I can," Michael said. "I've been in love with you since the day I met you, and I will for the rest of my life, and I hope that you'll marry me."
The couple dated for several years before they became engaged, and Drea's two children, Alabama, and Waylon with her ex-fiance, Shooter Jennings, were there to share the joy.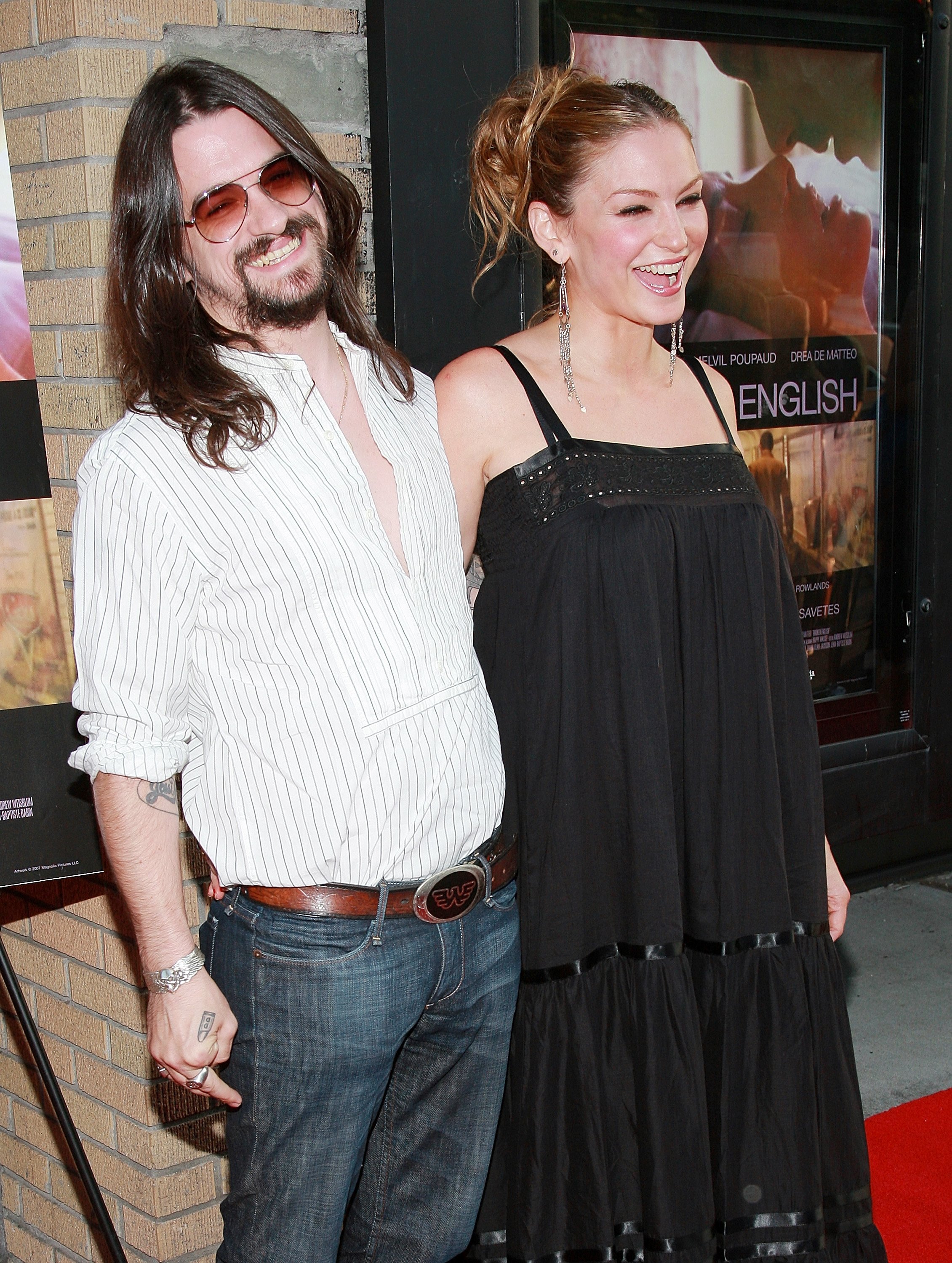 Although Drea would like to have four children, she almost didn't make it past the birth of her first, Alabama. She had to be delivered via emergency C-section, and Drea's body went into shock. 
"I was in bad shape," Drea recalled. "Every couple of hours Shooter, in his pajamas and long, scruffy hair and sunglasses, went to the nursery to feed her. The moms there were like, 'What the hell?'"
WARREN KOLE
The Texan born actor, Warren Kole, is yet to commit to an ever-after with a partner. After starting in "Shades of Blue" as Harlee's (Jennifer Lopez) handler, FBI special agent Robert Stahl, he later develops an obsession with her.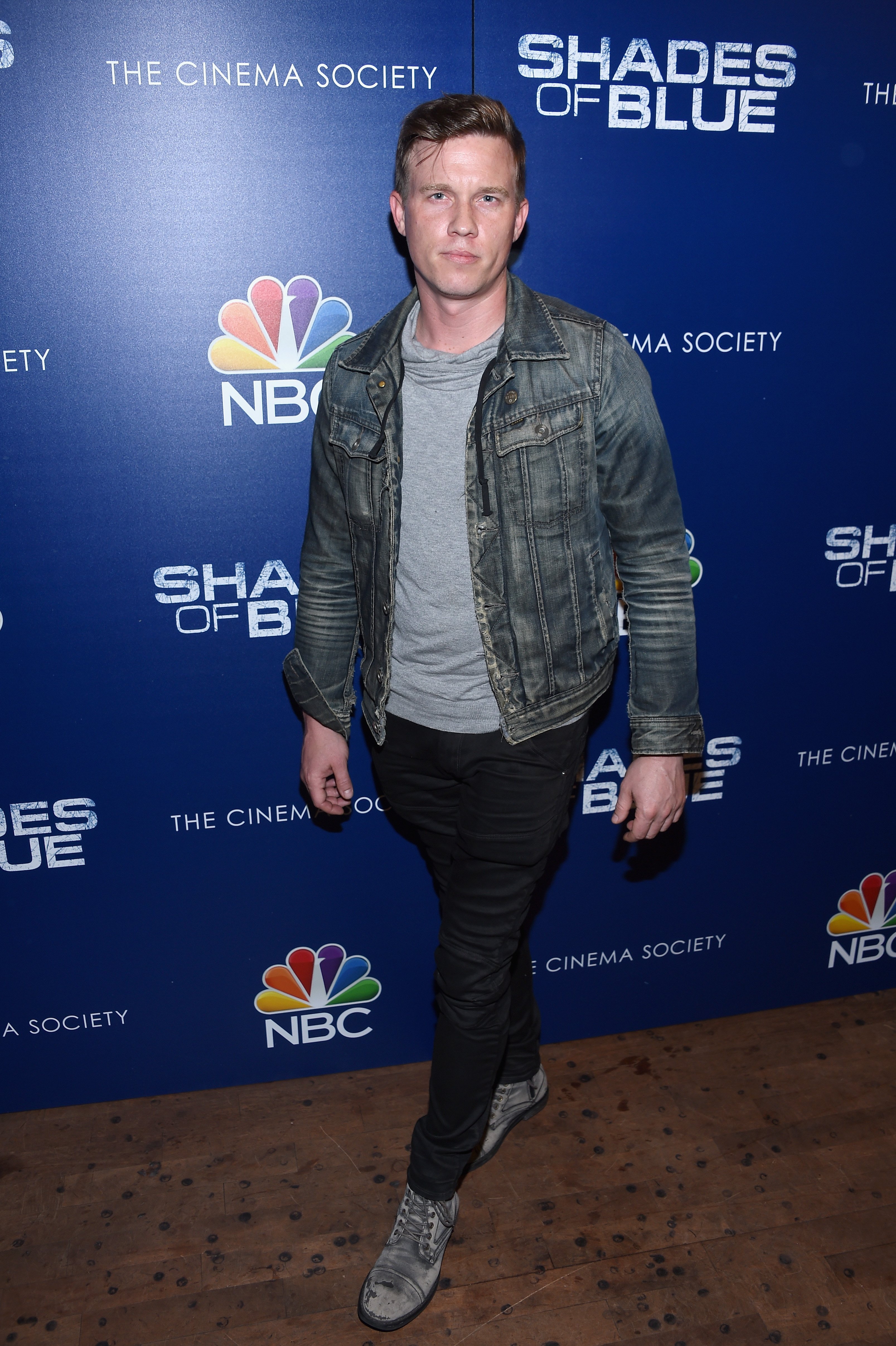 Acting-wise, Warren starred in several hit television series before landing the role in "Shades of Blue" in 2016. The previous year he had a recurring role as Trent Wilkes in "Stalker," and he also appeared in "White Collar," "Person of Interest," and "The Following."
HAMPTON FLUKER
Marcus Tufo from "Shades of Blue" is got married in real life. On April 28, 2019, he tied the knot with the actress, Amber R. Williams, the couple set up a Honeyfund account where they shared what type of wedding gifts they would like.
"We're getting married! We are so excited to share our special day with you! We are blessed to already have a home full of everything we need, so please enjoy browsing this wish list, where you can contribute to our dream honeymoon and/or donate to a charity in our name! Thanks for visiting, and we can't wait to see you on our big day!" Hampton and Amber's message read.
SARAH JEFFERY
While Sarah had previously been spotted getting cozy with Justin Bieber back 2016 at a Jennifer Lopez concert, he eventually married Hailey Baldwin in 2018. 
However, Sarah and actor Nick Hargrove frequent each other's company, and they often post pictures of time spent together on social media. 
Even so, the two are yet to confirm whether they are just good friends or romantically involved. Most recently, Nick starred in series such as "Charmed" and "Counterpart."
While Jennifer Lopez's character on "Shades of Blue" continually finds herself in hot water with her personal problems, the actress and singer landed herself in a spot of trouble in real-life as well.
Late in 2019, Jennifer found herself sued by The Blast over a picture she posted on her social media in 2017 owned by the publication.
She didn't purchase the picture or credit them, and two years down the line, they slammed her with copyright infringement, asking for  $150,000.