15 Little Known Facts about Hollywood's Golden Age Actress Audrey Hepburn
She was one of the most iconic and awarded stars during the '50s and 60's, but beyond her fame, there was a complex and courageous woman with a difficult past. This is the lesser-known side of Audrey Hepburn.
The star of "Breakfast at Tiffany's" would have turned 90 years old last May. Unfortunately, the actress passed away in 1993, aged 63, after battling an extremely form of abdominal cancer.
Hepburn had spent the last years of her life in Switzerland, away from the Hollywood spotlight, and yet the Academy recognized her humanitarian efforts with a special award the year of her death.  Here are some facts about this unique star.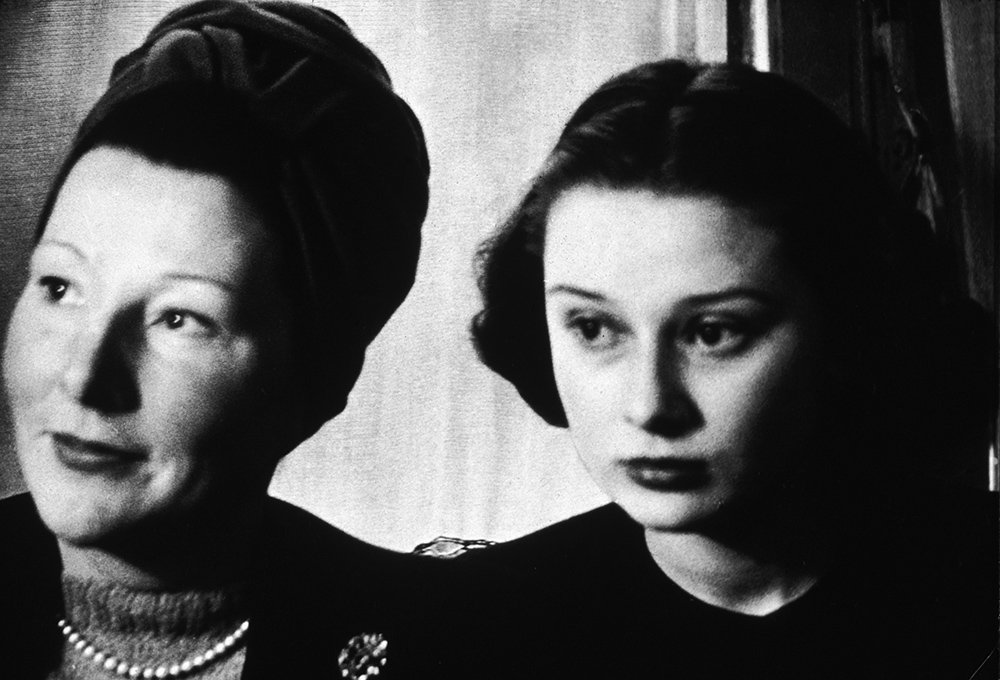 WWII
Apart from her peculiar facial features, Hepburn is recognizable for her remarkably slender physique. But few people know that it wasn't only genetics that gave the actress this aspect; there is a traumatic experience behind it.
The hard truth is that her figure was a consequence of going through extreme malnourishment during World War II, which took place between Hepburn's 9 and 16 years of age.
"When the Nazis locked down Holland in 1944, they called it the Winter of Hunger and my mom didn't have enough to eat. Almost to the point of her body failing," the actress' youngest son Luca Dotti wrote in his 2015 memoir "Audrey at Home."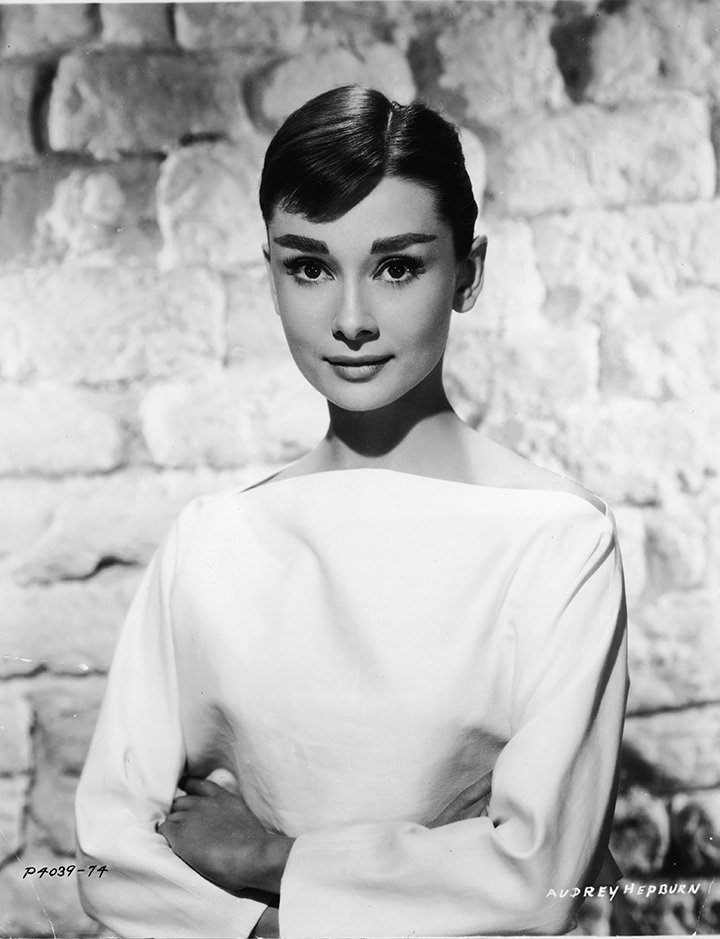 NAZI SYMPATHYZERS
Both Hepburn's father and mother were outspoken supporters of Nazism, and they even raised funds for the infamous British Union of Fascists, a far-right anti-Semitic political party that was active in the UK until the war broke.
Hepburn's mother Ella wrote a piece on the good fascism could have done for the UK, and both she and her husband Joseph, visited Nazi Germany in 1935, reportedly meeting Adolf Hitler in Munich.
SHE WAS WITH THE RESISTANCE
Hepburn allegedly started to question her parents' political affiliations from a young age. As the story goes, Hepburn performed as a ballet dancer in fundraising events for the Dutch resistance to the Nazi occupation.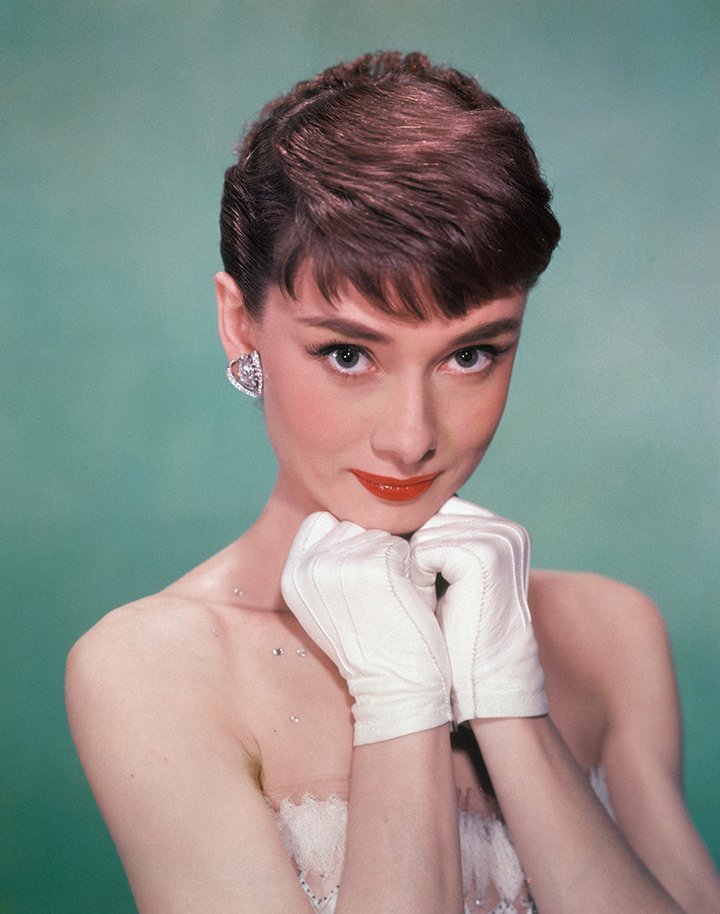 It is also said that she carried secret messages in her slippers. Any of the above-mentioned activities would have ended up with the teenager killed by the Germans.
ROMAN HOLIDAY CHANGED IT ALL
After the war ended, and with her father estranged from them, Hepburn and her mother moved to London with the hope that the young dancer could make it in the show business.
It was the actress' mother only hope now that her fortune was gone after the war. Indeed, soon Hepburn was acting in Broadway, which in turn opened the doors to Hollywood for her.
SMOKING
Hepburn was a heavy smoker starting when she was 15 and continuing indulging in the bad habit throughout her entire life.
There was a point, at the peak of her acting career, when she was smoking as much as three packs of cigarettes a day, meaning more than 60 cigarettes every 24 hours.
THE LITTLE BLACK DRESS
While the dresses Hepburn wore in her most famous film, 1961's "Breakfast at Tiffany's," were destroyed once the movie was released, one of the three prototyped designed by Givenchy has survived until the present day.
Celebrate Audrey Hepburn's birthday with the little black dress she wore best: https://t.co/QocOuWI0Xu pic.twitter.com/Vebkh5uH4y

— Vogue Runway (@VogueRunway) May 4, 2018
The black dress was auctioned in 2006 for an Indian charity fundraising event for almost a million dollars, even when it was never worn by the star in the classic movie.
LOVE LIFE
Described as a hopeless romantic, Hepburn had several romantic affairs in the course of her life, beyond her two marriages.
She was engaged to British businessman James Hanson when she got her breakthrough role in Hollywood, ultimately calling off the wedding.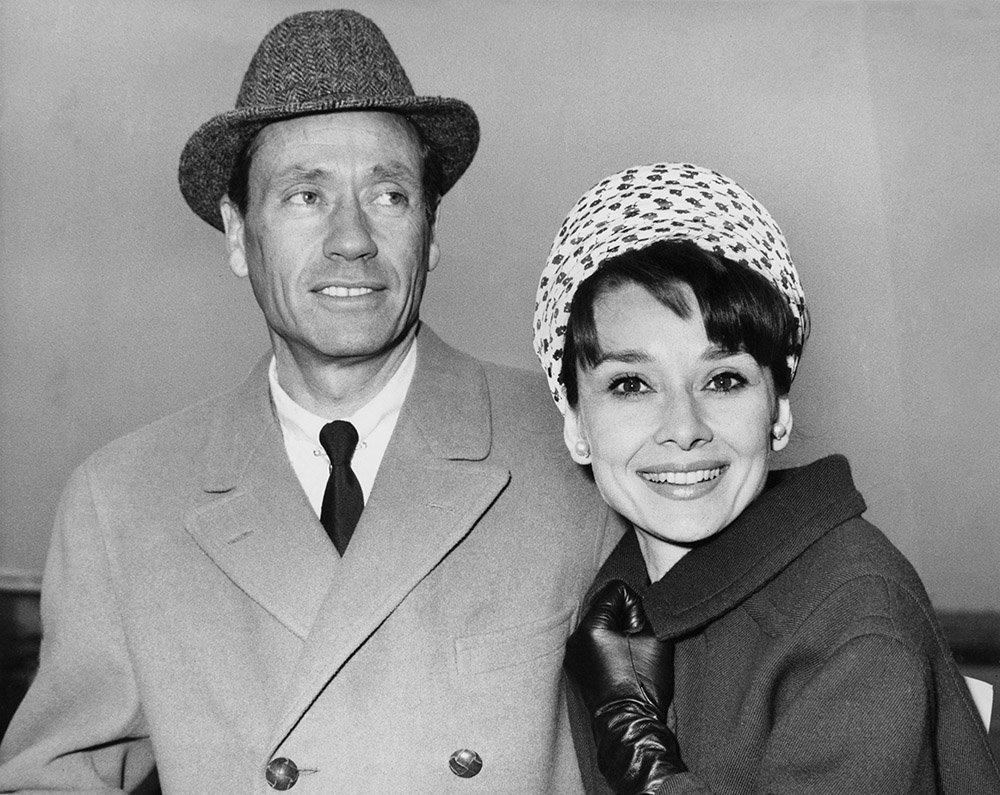 After being involved with married actor William Holden, Hepburn married also actor Mel Ferrer in 1954, divorcing him in 1968. The following year she wed Italian psychologist Andrea Dotti and they remained married until 1982.
Despite never marrying again, Hepburn finally found love with Dutch actor Robert Wolders after the two met at a party in 1980. The two were together until Hepburn's death in 1993.
DUBBED
In 1964, Hepburn starred in the acclaimed musical "My Fair Lady," based on the Broadway play of the same name that turned Julie Andrews into a theater star back in the day.
But even when the studios did everything to keep it a secret, Hepburn's vocals in the film where dubbed by professional singer Marni Nixon, who also dubbed vocals for the likes of Natalie Wood and Deborah Kerr.
While it could be shocking for some, dubbing voices in musicals was a very common practice in Golden Age Hollywood.
AWARDS
Hepburn's acting talent was recognized with several accolades during her successful career, which covered not only TV and film but also theater.
In fact, she is one of the few performers to have won an Emmy, a Grammy, an Oscar, and a Tony award, making her part of the exclusive club known as EGOT.
The star first earned a Tony in 1954 for the play "Ondine," followed by a 1994 Grammy awarded posthumously for a spoken word children's album. In 1993 she won an Emmy for "Gardens of the World with Audrey Hepburn."
Hepburn won the Academy Award for Best Actress in 1954 for her first starring role opposing Gregory Peck in "Roman Holiday." She was nominated as Best Actress in four other occasions. 
SECOND HIGHEST PAID ACTRESS
Starring in "Breakfast At Tiffany's" turned Hepburn into the second-highest-paid actress per movie in Hollywood for a moment, with only Elizabeth Taylor above her.
The star was paid $750,000 for playing the leading role of Holly Golightly in the iconic Blake Edward's film.
RETIREMENT
After reaching the peak of her career and popularity, Hepburn kept working steadily in films until 1967, when she starred in "Wait Until Dark," which earned her a Best Actress Academy Award nomination.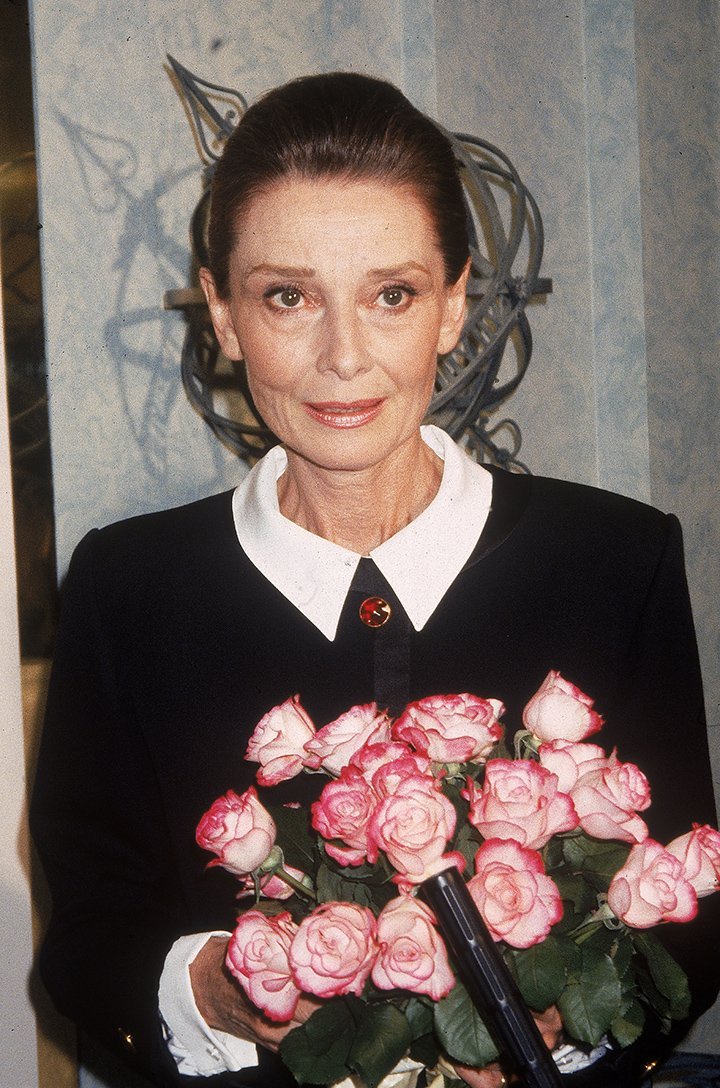 From then on, Hepburn practically retired from acting and focused on her humanitarian work instead, an interest that took her to different corners of the world like Somalia, Bangladesh, Ethiopia, and Sudan.
Inspired by her own struggles with food scarcity in her childhood years, Hepburn served as Ambassador for UNICEF
STRUGGLES TO CONCEIVE
Hepburn had two sons. The eldest of them, Sean Hepburn Ferrer, is now 58, and the youngest, Luca Dotti, is 49 years old. But before finally welcoming her firstborn, the actress suffered several miscarriages.
Always moving me: Audrey Hepburn, who was born today 89 years ago, is the face of true beauty - from the inside and out. Her work with UNICEF, and especially with children in need, never ceases to inspire me. #WomenofWonder pic.twitter.com/9xY0EgtPpq

— Gal Gadot (@GalGadot) May 4, 2018
The actress decided to take a year off from work to take care of her risky pregnancy and only then she succeeded in giving birth.
TRUMAN CAPOTE DIDN'T WANT HER IN "BREAKFAST AT TIFFANY'S"
Capote, who wrote the novella that was loosely adapted into the film, was a close friend of Marilyn Monroe, and she was the one he had in mind to play the part of Holly Golightly.
But since Monroe decided not to take the role, listening to advice by her acting coach Paula Strasberg, Hepburn stepped in. While most people loved the result, the writer had a different opinion.
Audrey Hepburn charms in her signature role as Holly Golightly, the happily single heroine of Truman Capote's novella, BREAKFAST AT TIFFANY'S, screening 10/26 & 10/27 in 35mm: https://t.co/nRHGIUnueO pic.twitter.com/omptLSTH3z

— Metrograph (@MetrographNYC) October 15, 2019
"It was the most miscast film I've ever seen," Capote reportedly told a journalist, years after the film was released.
A TULIP WAS NAMED AFTER HER
In 1990, a new white hybrid variety of a tulip was developed in Holland, and to pay honor to the actress, who spent the war years in the country as a child, they named the flower Audrey Hepburn.
Holland has a history of naming different kinds of the country's signature flower after remarkable people like John F. Kennedy and Madame Curie.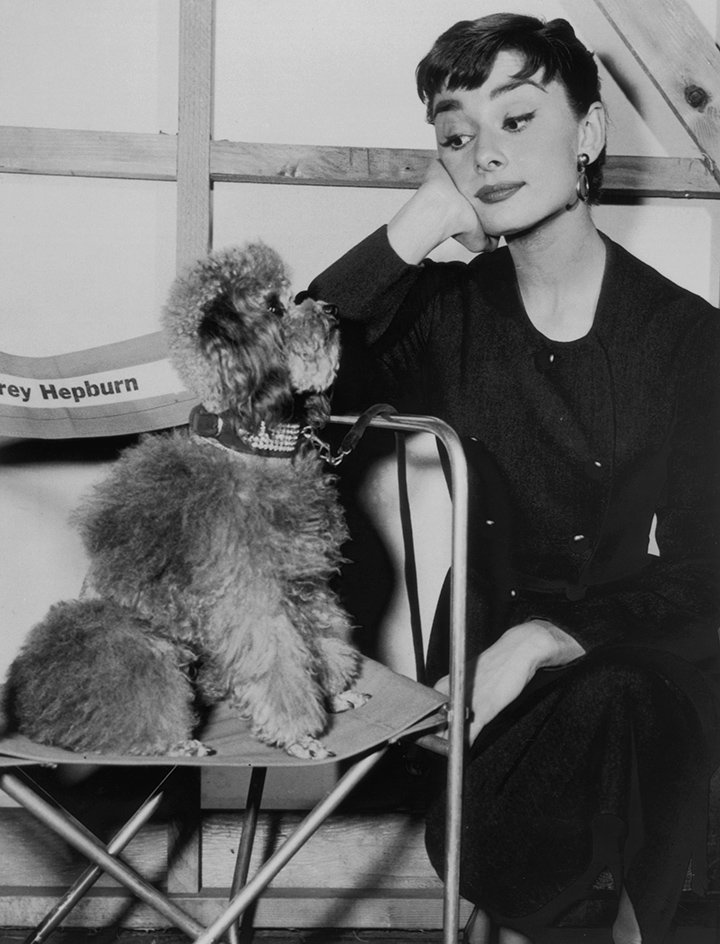 NOT BEAUTIFUL
Despite eventually becoming a beauty and style icon and a pop culture reference even to these days, the insecure and introverted Hepburn never considered herself beautiful.
According to her youngest son, Hepburn had many complaints about her body and looks, and she considered herself barely a "good mixture of defects."