Tina Lawson Shares Sweet Message & Throwback Video for Solange's Son's 15th Birthday
Tina Lawson cannot stop gushing over her grandson, Daniel Julez, and even went a step higher with her praise for him by leaving him a sweet message on Instagram on the occasion of his fifteenth birthday. 
It seems like yesterday when the video of Destiny's Child hit song of 2004, "Soldier," was released. That video featured a heavily pregnant Solange Knowles, sister of Beyoncé, who was then the group's lead singer.
A part of that video showed the girls, all excited, caressing Solange's huge baby bump.
Fifteen years on, the product of that baby bump, Daniel Julez, is a full-fledged teenager, and has a proud grandmother in Tina Lawson. His grandma celebrated him by recalling that precious footage in an Instagram post.
SIX FEET TALL, A DEEP VOICE, AND A MOUSTACHE
In the post, Tina Lawson, mother of Solange and Beyoncé shared a video in which the Destiny's Child ladies spoke about the "Soldier" video and how they insisted that Solange joined them, even as she was heavily pregnant.
The clip also showed a part of the video where Solange is surrounded by the girls, as they rub on her baby bump.
Solange went on to give birth to a son, Daniel Julez, after the video was shot, and her mother reminisced on the 15-year-old's birth and how fast time has passed.
In the caption to the post, Tina revealed that someone sent her the video clip and that she couldn't believe it had already been fifteen years. She added that Daniel is now over six feet tall, has a deep voice and a mustache.
The 65-year-old then wondered where the time went, before going on to wish her grandson, who she tagged as a gorgeous, intelligent, and talented grandson, a happy birthday.
I LOVE YOU GRANDMA
Some of Tina's followers, including the celebrant, Julez, commented on the post. In his comment, Daniel Julez thanked his grandma for her wishes, saying:
"Thank you Grandma I love you so much [two red heart emojis]."
A second person wondered how much time had passed, writing:
"15! Where has time gone [exasperated emoji]."
A third person recalled the video, saying:
"I remember this video like yesterday!!!"
SOLANGE'S LOVE FOR DANIEL 
The world has watched Daniel Julez grow since he was born on October 18, 2004 to Solange Knowles and her ex-husband, Daniel Smith.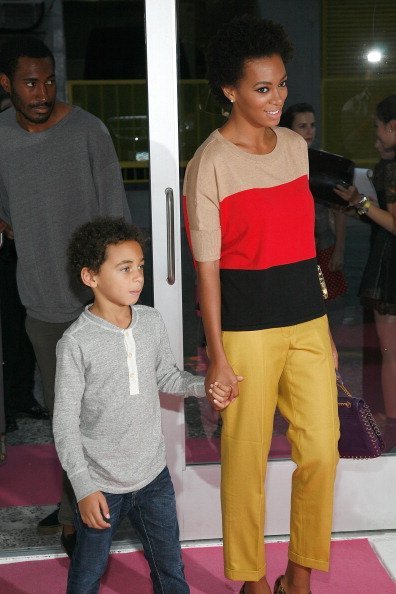 Many people raised eyebrows when Solange became pregnant with Daniel, at the young age of seventeen. However, she was able to raise her son responsibly and fired back at the naysayers in a 2008 interview. She said:
"I'm sure a lot of people perceived that I was gonna be a young, irresponsible mom. I think there are some moms who are 35 who are just as irresponsible."
She added that her son has been her focus since his birth and is equally the light of her life, and the inspiration behind everything.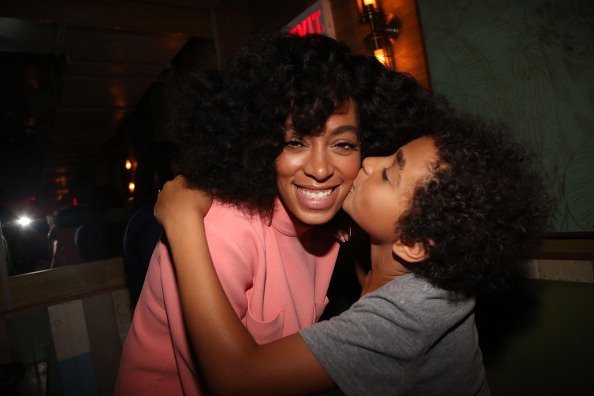 Back in 2016, a fan on Instagram found the wrath of Solange, after questioning Julez, choosing to speak in French during his graduation from 5th grade.
Solange posted a video of the proud moment and took time to respond to the fan in a vicious clap back.