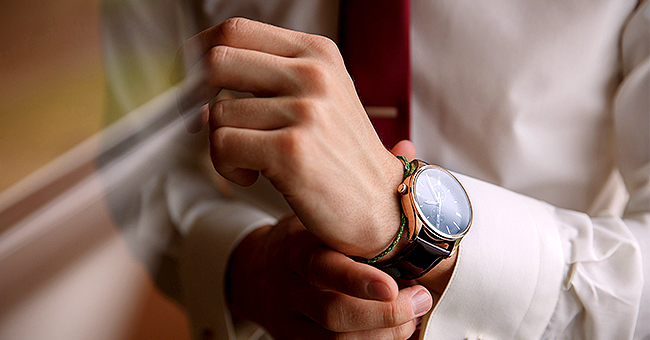 shutterstock
Daily Joke: Man Helps a Drunk Look for His Lost Rolex
It's often kind to help an individual in times of need, or in this case, search! No wonder a kind-hearted man deemed it fit to assist a drunk looking for his misplaced Rolex wristwatch.
After seeing a drunk man searching meticulously for his lost property under a streetlight, a passerby decided to join in the search.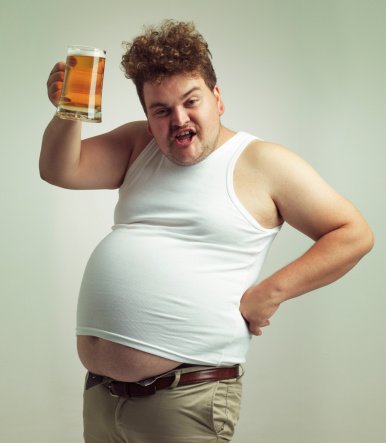 A man holding a drink.| Photo: Getty images.
The assisting individual searched for some time upon hearing the drunk's plight. However, he grew weary and considered asking if the drunk can give a perfect description of where he lost it.
The drunk told him that he tripped half a block away and lost the watch there. The puzzled man then asked why he thought he was going to find it in another location, and the drunk responded saying:
"The light is a lot better here."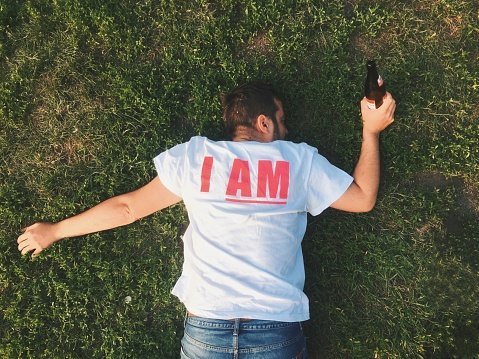 A drunk man laying on the grass.| Photo: Getty Images.
Sometimes getting drunk not only bring out one's stupidity or recklessness but can be a blessing in disguise. Here's another joke about a drunken father and husband whose experience earned him bliss.
Jack woke up in his home one morning after recklessly drinking and found out that his wife had taken care of breakfast, gone to get some groceries, and also left him a sweet note.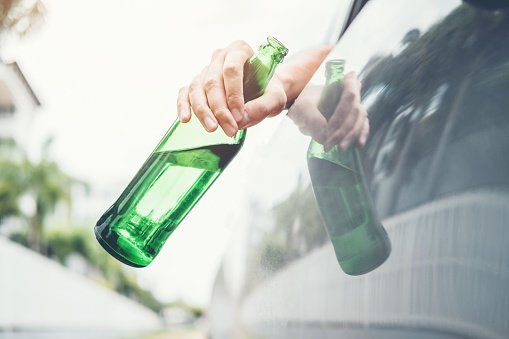 A cropped image of a man in a car holding a bottle of beer.| Photo: Getty Images.
He couldn't remember what went down the night before, so he asked his teenage son if all was well. Jack's son explained to his pops what earned him a perfect morning. According to him:
"Well, you came home after 3.A.M, drunk and out of your mind...Mom dragged you to the bedroom, and when she tried to take your pants off, you screamed, "Leave me alone, I'm married!!"
Well, while most people, when drunk, may get attention and assistance, it is crucial for the person rendering help to be clear on what he needs to do.
While Dave and his wife slept soundly, a drunk stranger banged their door around 3:30 am, asking for a "push." Dave angrily refused after answering the door but was convinced by his wife to help a stranger in need, as they had once needed help in the early hours of the morning.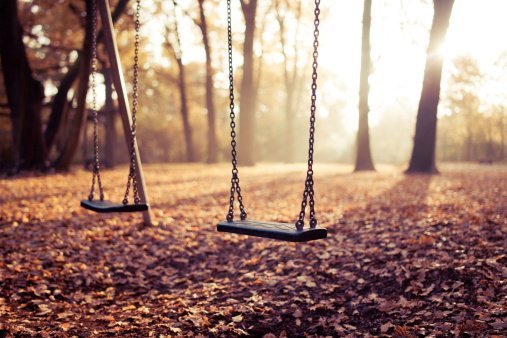 Two swings on playground in sunlight.| Photo: Getty Images.
Her husband decided to aid the stranger with a push, so he got his tools ready and then opened his door to look for the drunk stranger. Upon reaching him, he asked where he needed the push, and the stranger responded, "on your swing set."
Aren't these jokes hilarious! Do yourself good by letting it all out; after all, laughter is the best medicine. So if you're going through a tough time, try to laugh instead of subscribing to drinking and getting drunk!
Sources: NARKIVE JokeJet BabaMail
Please fill in your e-mail so we can share with you our top stories!