Lark Voorhies of 'Saved by the Bell' Is 45 Now & Looks Great in White Dress in Recent Photo
Lark Voorhies, the rich teen known as Lisa Turtle from "Saved By The Bell," is now a grown woman, and despite her many personal troubles, looks great in white in a recent photo.
Voorhies has had quite a rough run since 1993 when "Saved By The Bell" came to an end, but it appears the award-winning actress is doing her best to smile despite the circumstances.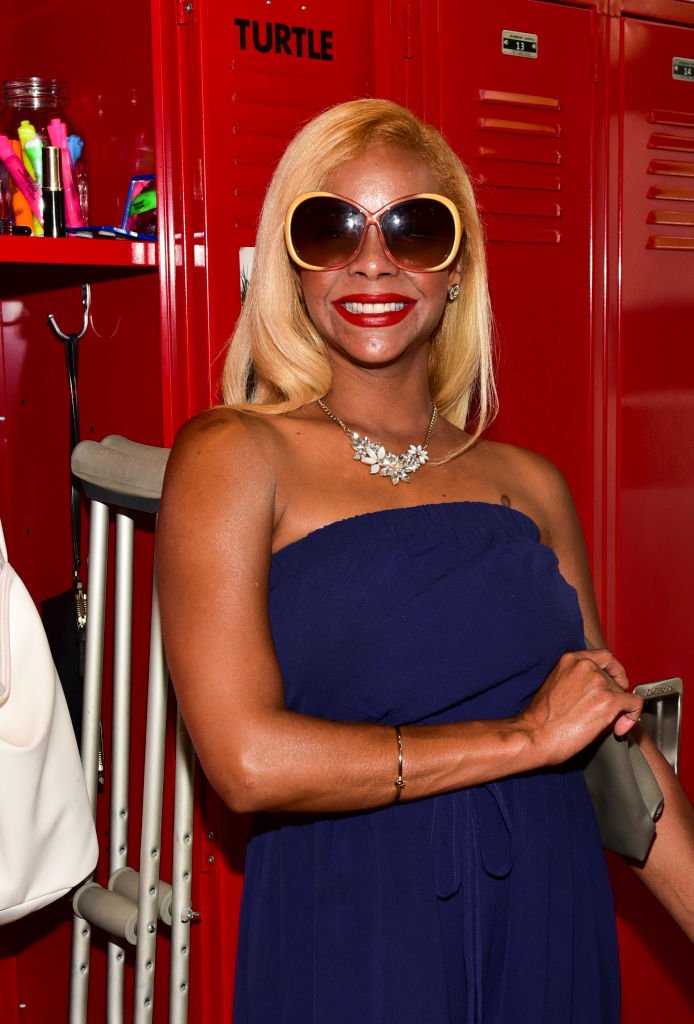 In a recent photo, Voorhies, 45, smiled for the camera while wearing a lacy white dress. What looked like a matching scarf was draped around her arm, and the actress accessorized with a charm necklace, bracelet, and earrings.
Voorhies vehemently denied that she had bipolar disorder, but her denial only got fans more worried
Voorhies looked undeniably gorgeous in the September pic that was most likely taken at an event. It also feels good to see the former child star starting to look like her old self again.
Laura and Raymond on latest sitcom reboot: They should call it 'Saved by the Bell: I've Fallen and I Can't Get Up' https://t.co/mJK8ZfFNfj

— Raymond Arroyo (@RaymondArroyo) September 22, 2019
FIRST WORRISOME SIGNS
After "Saved By The Bell" ended its run over two decades ago, Voorhies appeared in other small screen sitcoms like "Days of Our Lives," "The Bold and the Beautiful," "Family Matters," and "The Fresh Prince of Bel-Air," per Affair Post.
Voorhies did not have a starring role in any of these projects, and gradually, she kind of faded away from the spotlight. It would be many years later – precisely 2012 – that the Nashville-born actress made a reappearance, but that didn't exactly turn out well.
During an interview with "The Yo Show," Voorhies sparked concern after sporting what looked like badly-smeared makeup and struggling to remain coherent during the episode.
Per Nicki Swift, when Voorhies was asked about her favorite "Saved by the bell" episode, she said: "Uh, let's see. There were a lot of them with Hayley Mills [her co-star], I will say that, and uh, us kids got a brush-up as to her fame, and uh, it was wonderful working with her."
"She seemed normal: alive and great, and as the night went on, it just went wrong…"
That interview fueled speculations of drug use and mental health illness; it had fans wondering if all was well with the beloved star and gave rise to brutal tabloid headlines.
HEALTH TROUBLES
According to Black Doctor, Voorhies reportedly confirmed that her lupus diagnosis was responsible for the discoloration in her skin, but that didn't explain away the incoherence.
Then, Voorhies' mother, Tricia, told PEOPLE in an interview that the star had been diagnosed with bipolar disorder. "I care deeply about my daughter, and I want her to resume her life," said Tricia, adding that it was "frustrating" trying to get Voorhies' cooperation on the necessary treatment.
A BIZARRE ACCOUNT
Voorhies' "Saved By The Bell" co-star Dustin Diamond also recalled the time she exhibited bizarre behavior when they met on the set of another film:
"When we first saw each other, she gave me a big hug. She seemed normal: alive and great, and as the night went on, it just went wrong… The person who said hi to me when she first showed up on-set was not the same person at the end of the night. It was like talking to two different people."
MORE CAUSE FOR WORRY
Voorhies vehemently denied that she had bipolar disorder, but her denial only got fans more worried because she consistently exhibited an irregular speech pattern.
"It is a small uh… opinionata (sic) that is getting blown currently out of proportions," she once told Entertainment Tonight via Radar Online. "I have no stating reasons why anyone should worry about me. Clearly, I am a very strong, top-of-the line, always riding to it personage."
"I have no worries myself, nor do I exude, exhibit or possess within my living stratus any reason why someone should worry [on] my behalf — it's completely fictional," she added.
It didn't help the narrative that all of Voorhies' self-published books also revealed the same worrisome pattern – ramblings, out-of-point sentences, and glaring grammatical blunders.
Voorhies also had trouble with social media. On several occasions, she would claim one outburst or the other was the work of hackers and continuously changed her accounts.
Since last year, however, Voorhies has been looking better in the photos she's posted to both her Instagram and Twitter pages. Hopefully, the former child star is feeling better these days as well.
ⓘ The information in this article is not intended or implied to be a substitute for professional medical advice, diagnosis or treatment. All content, including text, and images contained on, or available through this NEWS.AMOMAMA.COM is for general information purposes only. NEWS.AMOMAMA.COM does not take responsibility for any action taken as a result of reading this article. Before undertaking any course of treatment please consult with your healthcare provider.